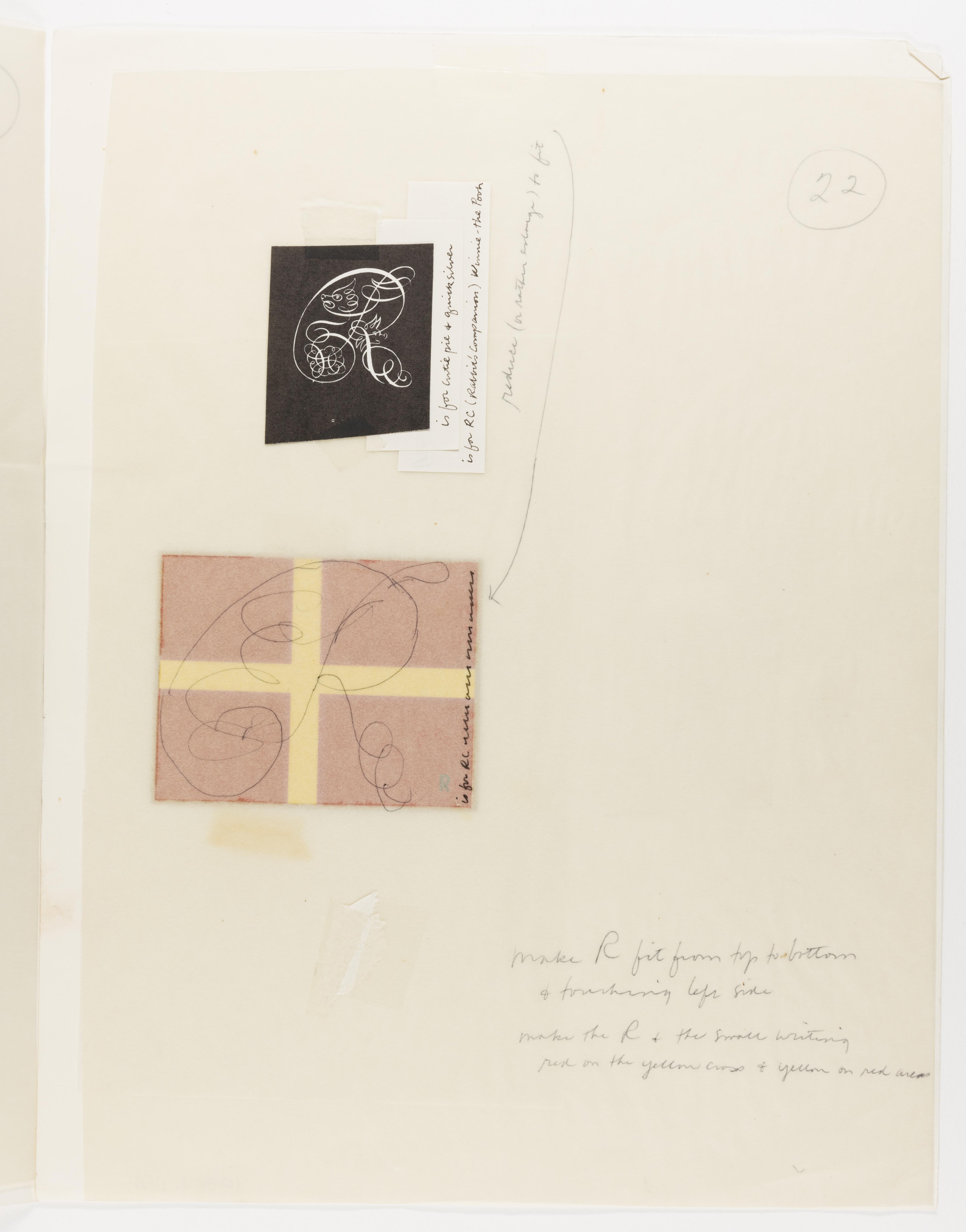 Corita Kent
Untitled,
1968
From

International Signal Code Alphabet
Medium: Ink on paper with tracing paper overlay and collage
Dimensions: Sheet: 8 1/2 x 11 in. (21.6 x 27.9 cm)
Credit Line: Collection UCLA Grunwald Center for the Graphic Arts, Hammer Museum. Corita Kent Bequest.
Accession No.: 1990.1.1158
Paper/Support: Paper
Inscriptions: u.r. handwritten in ink: "22"; u.c. handwritten in ink: "reduce (or rather enlarge) to fit"; l.r. handwritten in ink: "make R fit from top to bottom + touching left side / make R + the small writing red on yellow cross + yellow on red areas"