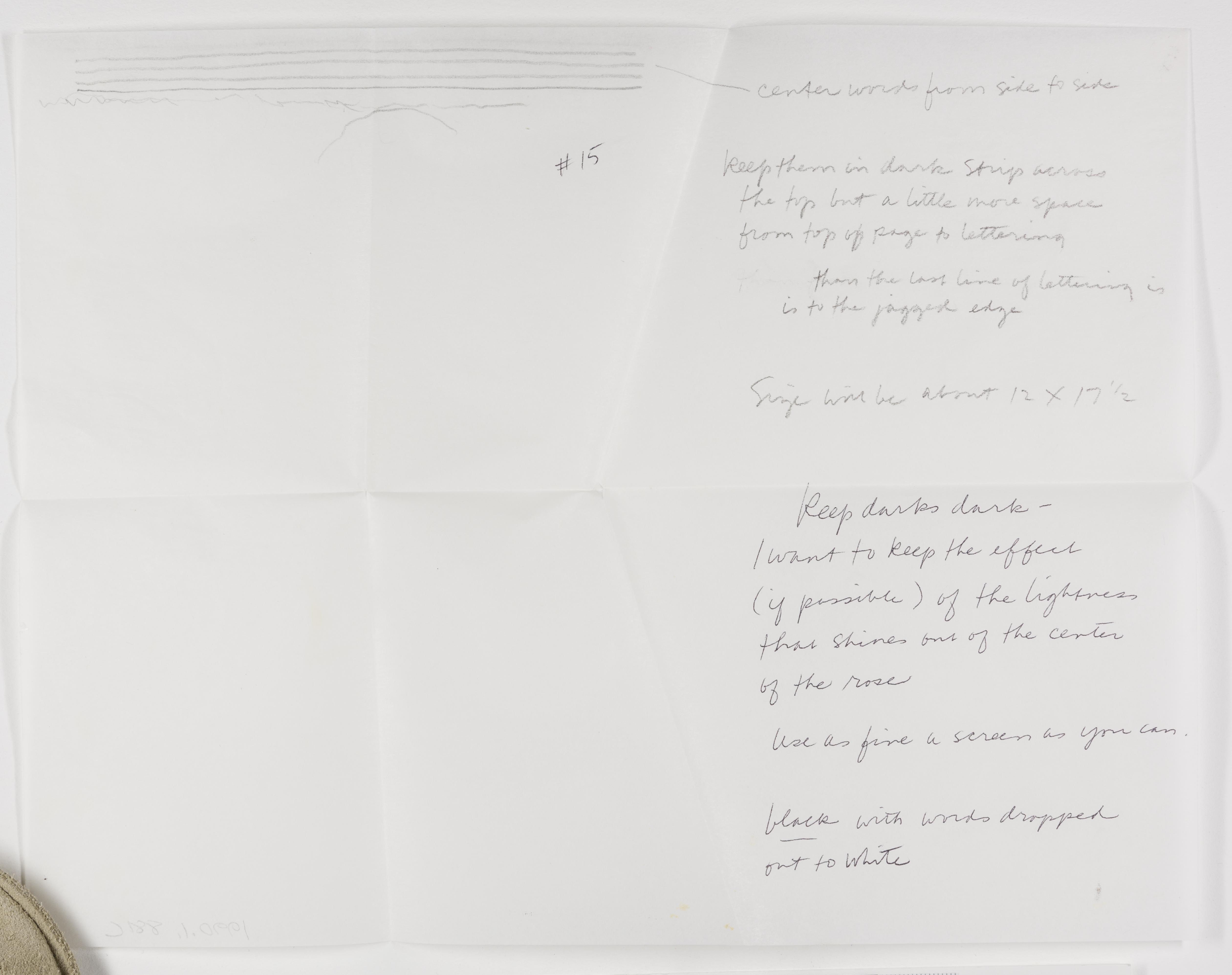 Corita Kent
Untitled,
1972
Medium: Ink and pencil on paper
Dimensions: Sheet: 8 1/2 x 11 in. (21.6 x 27.9 cm)
Credit Line: Collection UCLA Grunwald Center for the Graphic Arts, Hammer Museum. Corita Kent Bequest.
Accession No.: 1990.1.881C
Paper/Support: Onion skin
Inscriptions: u.c. handwritten in ink: "15"; u.r. handwritten in pencil: "center words from side to side / keep them in dark strip across the top but a little more space from top of page to lettering than the last line of lettering is is [sic] to the jagged edge / size will be about 12 X 17 1/2"; l.r. handwritten in ink: "keep darks dark - I want to keep the effect (if possible) of the lightness that shines out of the center of the rose / use as fine a screen as you can / black with words dropped out to white"