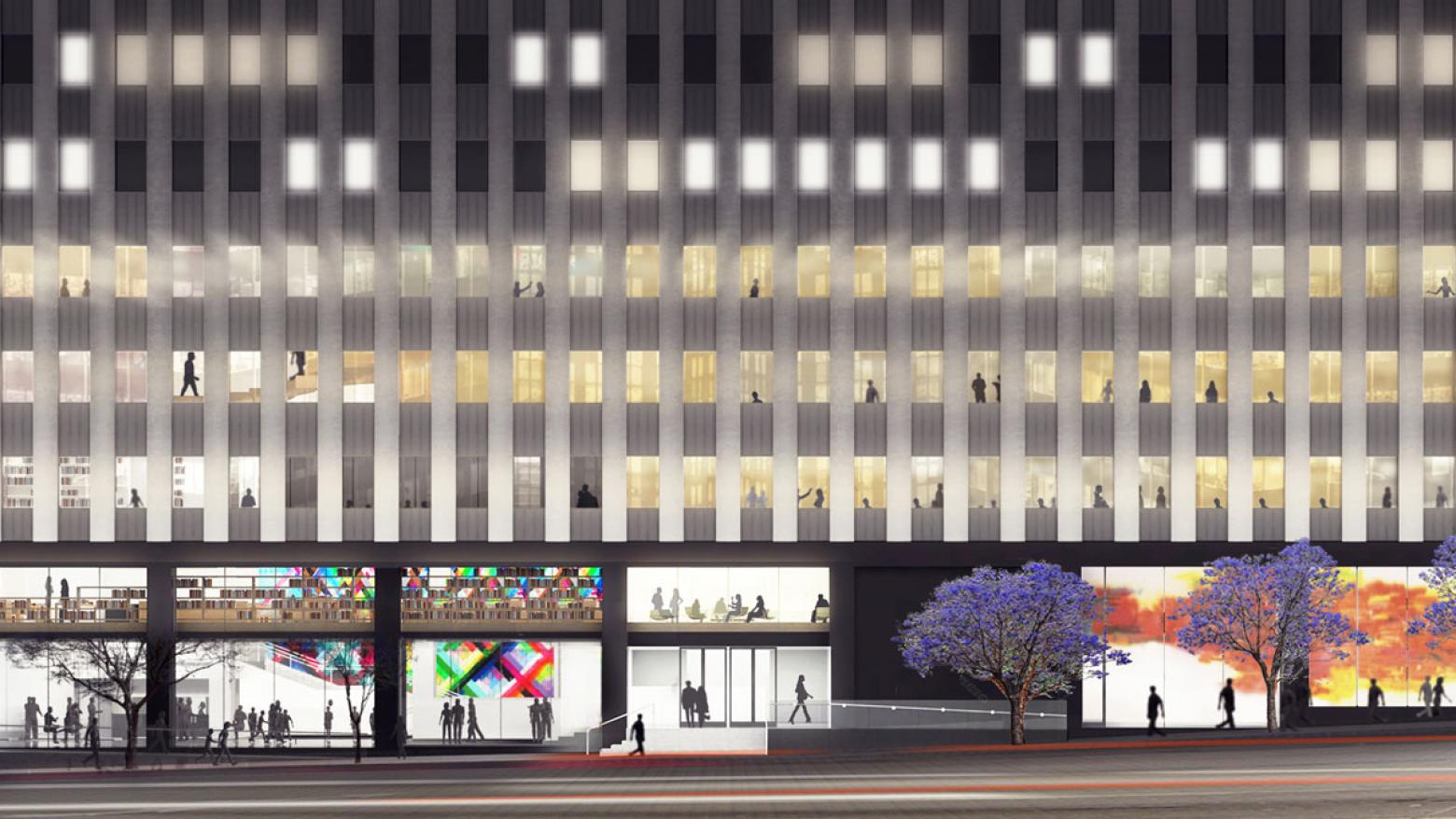 Announcing a Major Multiyear Transformation Plan
UPDATE: On February 22, 2018 we launched a $180 million capital campaign with lead gift from Lynda and Stewart Resnick. 
Explore the project.
The year is off to an exciting start here at the Hammer. This weekend we will unveil our newly renovated third-floor galleries with two groundbreaking exhibitions featuring the work of Jimmie Durham and Jean Dubuffet. During the past two decades, Jimmie Durham, an artist, performer, poet, essayist, and activist, has repeatedly refused to exhibit in the United States, until now. This retrospective will truly be an inspiring experience.
Today marks another milestone for the Hammer. We are sharing a preview of a multiyear transformation plan to reimagine our existing facility; activate 40,000 square feet of newly acquired space in the adjoining office tower; and add dramatic new visibility along a full block of Wilshire Boulevard by the year 2020. The museum's longtime architectural partner Michael Maltzan has created beautiful designs for our facility, which will give us extraordinary new opportunities to serve both artists and audiences. 

Elevated Hammer Store
The transformation will continue to improve every facet of the building and every aspect of museum work. Key project goals include:
Expanding the galleries by 60% including two major, newly constructed galleries to highlight our growing collection
Increasing visibility of the museum with a dramatic new presence along a full city block of Wilshire Boulevard
Enhancing 20,000 square feet of community spaces to make the museum more accessible and inviting to both visitors and passersby
Creating premier facilities to showcase L.A.'s third largest collection and make the Hammer's outstanding works accessible to students, scholars, and the public
Supporting the museum's intellectual, creative, and operational capacity with a two-story expansion of workspace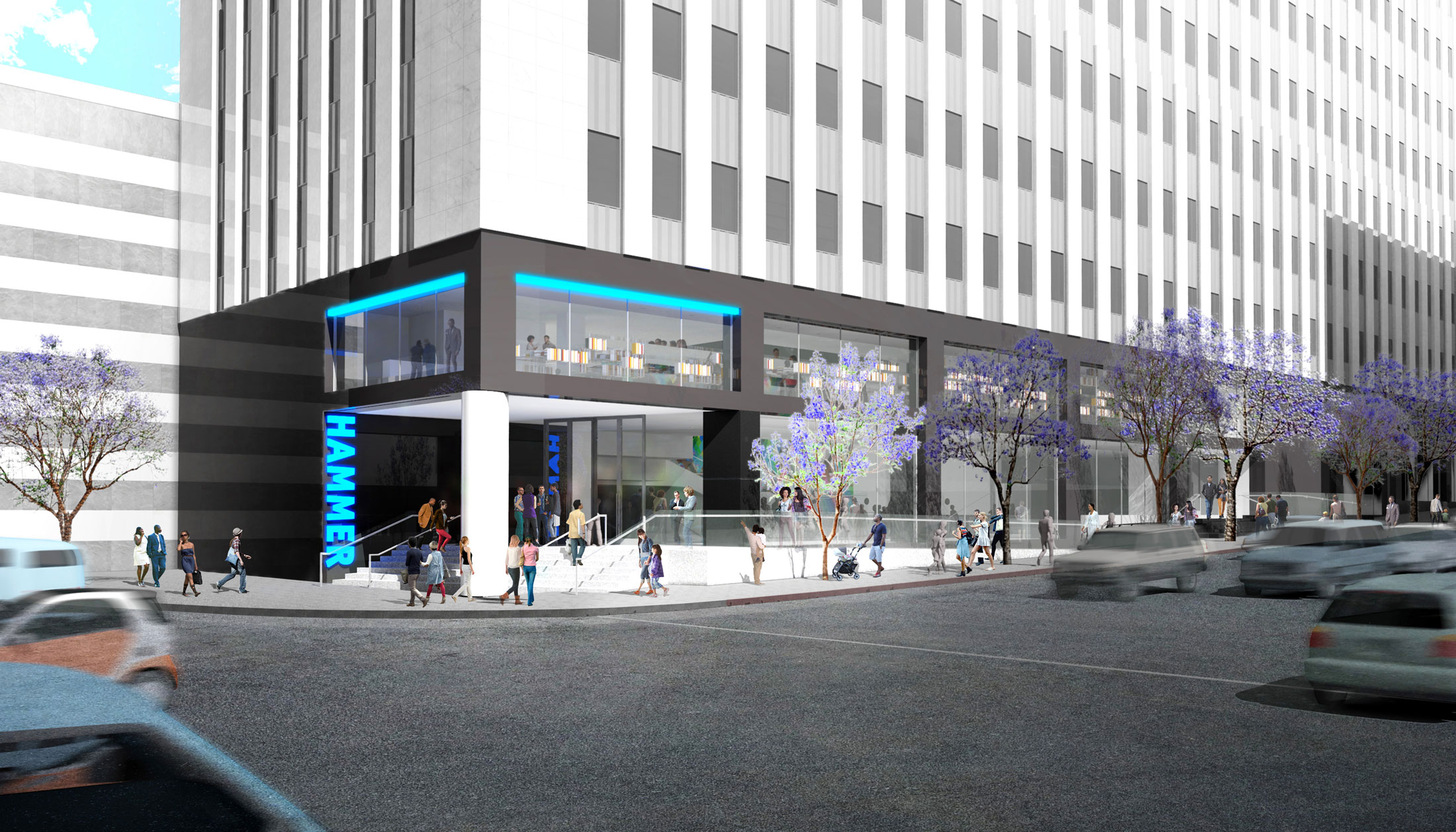 New corner entry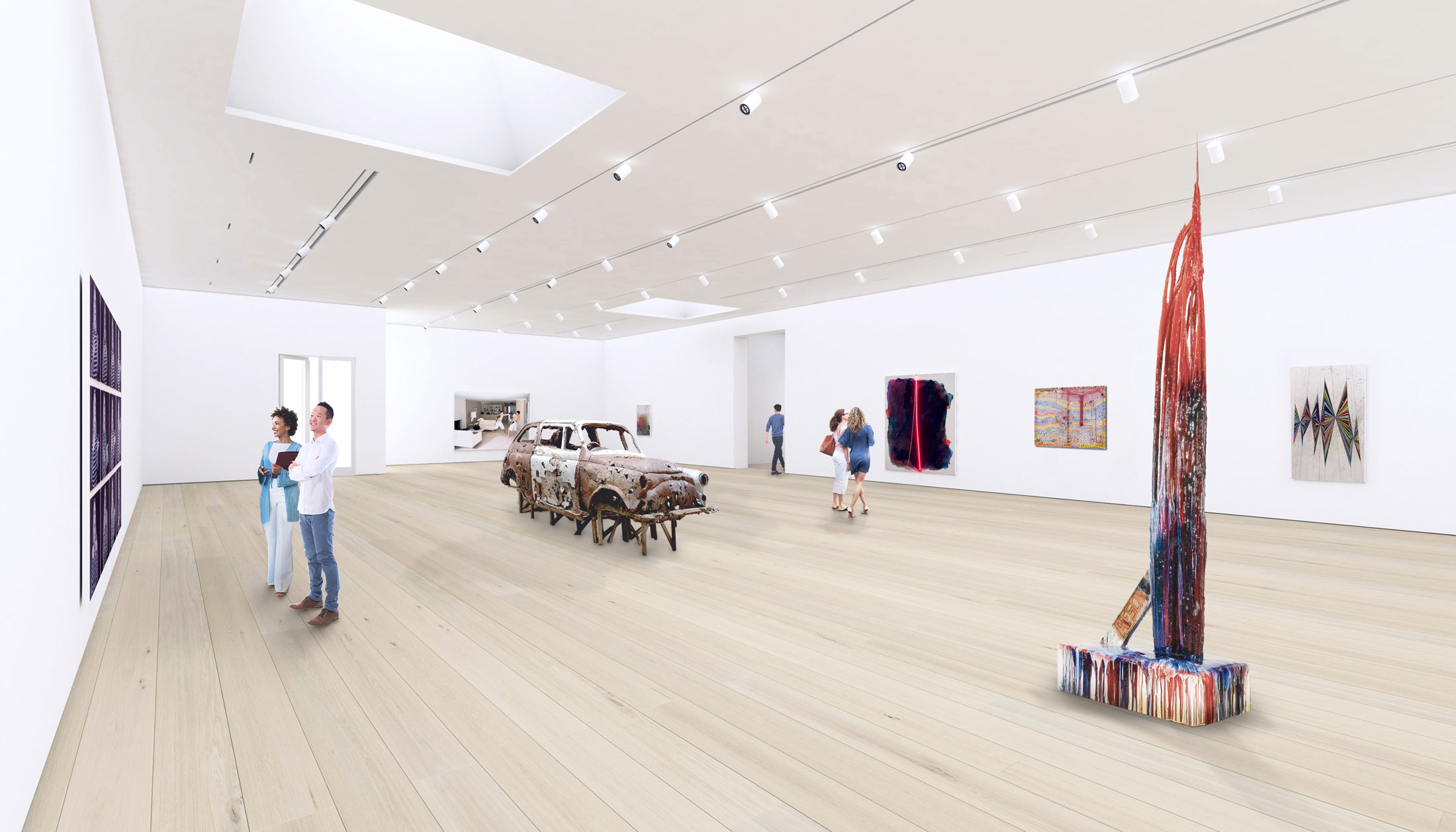 Expanded exhibition and collection gallery