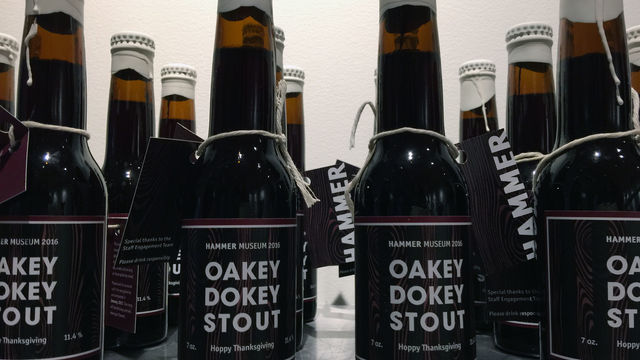 Hammer Highlights 2016: Hammer Beer Committee
Like a lot of things, the Hammer Museum's staff Beer Committee started with a discussion around the water cooler. Four years later, we still take turns brewing beer and have an annual celebration to bring the staff together in merriment.
Every year we make tiny bottles for the staff to take home, and this year we had a unique opportunity to do something special, thanks to the gallery remodel. Not ones to let a good thing go to waste, we repurposed a small amount of the discarded oak flooring—using the core wood to oak this year's stout. Every bottle has a little bit of the museum in it. Cheers!