Holiday Gift Guide 2016: Hammer Staff Picks
Peace Candle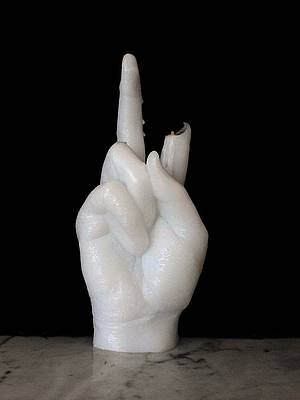 Peace! Cast from Will Ferrell's hand, this limited edition candle by artist Glenn Kaino is going to be my go-to gift this season. I love that it's initially a cheerful work of art that sends a darker message when used, which may resonate with our current political context. Sponsored by Marky, a subscription box for art projects, proceeds benefit the Hammer Museum's free family programming. –Ann Philbin, director
Block Shop scarves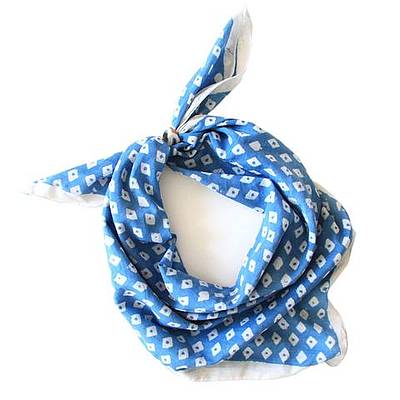 The hand block printed Block Shop scarves make great presents. They are soft and lovely, and no two are exactly alike. The color combinations make them easy to wear with anything. The scarves also come with a small ceramic piece you can knot in front (the way they are attractively displayed in the Hammer Store) so it's like you're getting two accessories. –Nancy Lee, manager, public relations
Compartés Chocolate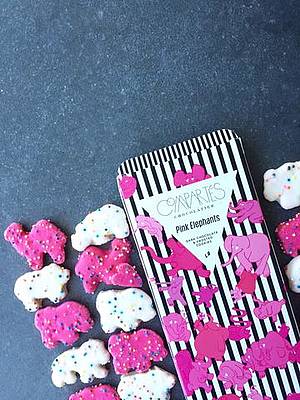 In my family, it is ALL ABOUT the stocking stuffers. We rush through opening the presents and then dive into the stockings which are nearly overflowing with small gifts and candies, all individually wrapped by my obsessively compulsive mother. The Compartés chocolate bars are the perfect stocking stuffer and also feature the best flavor names I have ever heard: California Dreaming (Dark Chocolate Brownies), Old Hollywood (Milk Chocolate Donuts & Coffee), Pink Elephants (Dark Chocolate & Frosted Cookies), and California Love (Dark Chocolate Pretzels), among others. Plus, they're so beautifully packaged, there's no individual wrapping needed. Enjoy these Los Angeles-produced chocolates with the whole family! –Annie Kee, visitor experience manager
Disposable Bibs
Toddlers are not the tidiest of mealtime companions, and my toddler is no exception. If you're looking for a gift for parents, these disposable bibs by T and J are perfect for on-the-go meals. I recently went on a road trip with my family, and these bibs kept my little guy stain-free and stylish. They're thin and lightweight, taking up virtually no room in a diaper bag. You get several adorable designs in one package, which definitely comes in handy. When you have to hurry out of a restaurant, leaving piles of crumbs in your wake, the cuter your kid is, the better. –Theresa Sotto, assistant director, academic programs
Rowena Sartin Narrow Leather Visor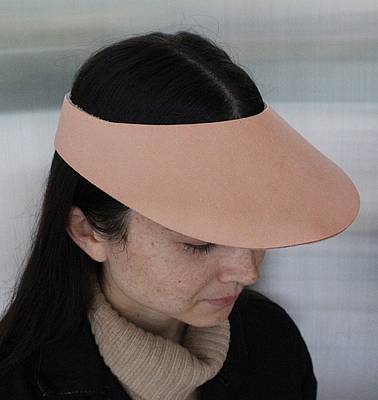 Do you have a friend who is impossibly fashion-forward and loves being on the cutting edge of headwear fads? Is it Pharrell? Are you friends with Pharrell?!
My sources tell me that the hottest hats in the 2017 forecast aren't hats at all, but their topless cousin, the visor. Offering all the sun protection with none of the suffocating top-of-head coverage, I'm investing big in the visor sector this season, starting with Rowena Sartin's understated narrow leather visor. Your "friend" (it's Pharrell, right?) will love the feel of the fine leather and the adjustable snap in back, and at $125 it should fit neatly into your annual visor budget. Perfect for gardening, playing poker, producing hit songs, or judging televised singing contests, this is one gift sure to make the recipient as "Happy" as "a room without a roof"–because it's basically a hat without a roof! –Philip Leers, project manager for digital initiatives
Sqirl cookbook and jams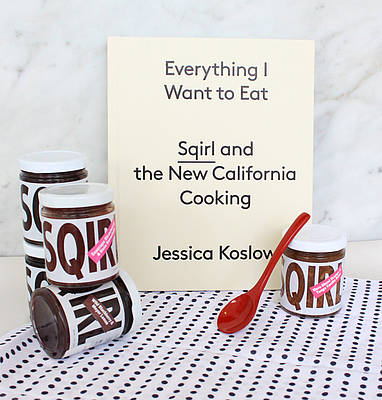 Sqirl is one of my favorite restaurants in L.A., and I've been obsessed with their jams since I discovered them a few years ago. Jessica Koslow's simple but inventive dishes are equally addictive, and now you can make them in the comfort of your own kitchen. If you're like me and use most of your cookbooks as decoration, Everything I Want to Eat is full of gorgeous photography that may just inspire you to take a stab at it yourself (or make you want to eat at Sqirl more). The book and a jar of the jam are the perfect gifts for your favorite food enthusiast. Bon appétit! –Alison Lambert, public programs associate
Hobonichi Techo Planner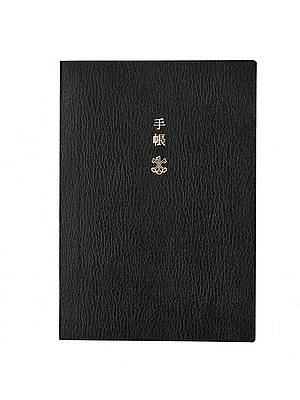 This planner dedicates a full page to each day, a monthly overview, and quotes: perfect for keeping track of everything on your to-do list, but small enough to take to all of your meetings. No more steno pads for me. –Sara Beattie, store operations manager
Japantry Rice Cooker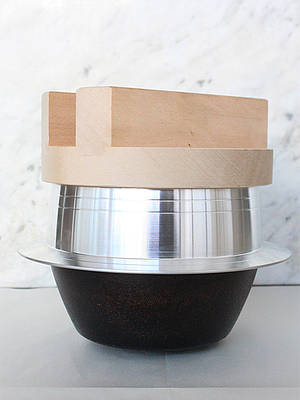 I love beautifully crafted objects made of different materials that ask what function they were built for. Obviously they have a very specific purpose, but because of the size, shape and materials, they make us ponder them as an art object.
This traditional Japanese rice cooker is just such an object. The wide brim allows the vessel to rest within a traditional Kamada stove, the heavy cedar lid keeps pressure on the cooking rice, adding a hint of flavor.
The rice cooker can be used on a standard stove top for those who want to wow their foodie friends. If you are not into cooking, place the lid underneath the pot, as a pedestal, and make this an intriguing succulent pot. –Peter Gould, assistant director, exhibition design & production
Studio Prepa Glassware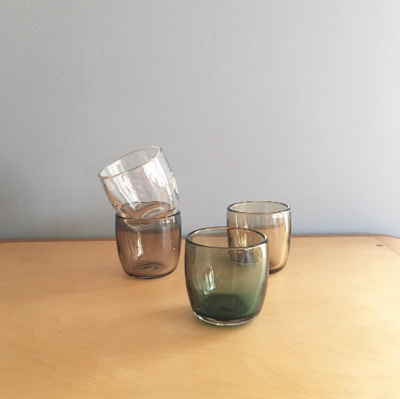 On our last trip to Japan we had an opportunity to spend some time with husband and wife Katsuhisa and Mizuho Hira at their compound on a piece of land deep in the mountains of Nagano. They have made both a home and a studio so customized to their philosophy of making it left a lasting impression on us around what is important and how possible it is to design your life, your work and your actions to be something intentional, something positive, and something very beautiful. —Kristin Dickson-Okuda, founder of IKO IKO, who has a current residency in the Hammer Store
Tastes of L.A.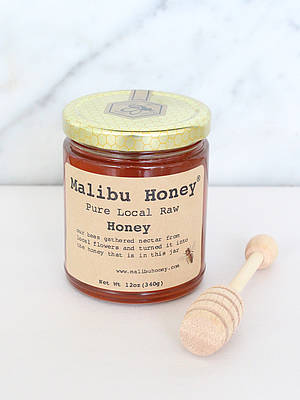 I go back to the Midwest for the holidays so I like to give gifts that offer a little taste (literally) of Los Angeles. Locally produced Malibu Honey and Sqirl jams are delicious gifts. They're a perfect little treat to go with your holiday breakfasts. Don't forget the honey dipper too! –Alex Bancroft, assistant registrar
Rowena Sartin pillowcase tote, mini pillowcase tote, and pillowcase scarf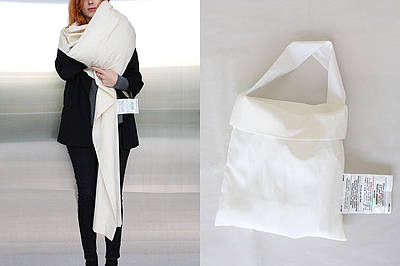 The silky feel of these totes paired with the inspirational notion to self-improve printed onto their "do not remove under penalty of law"-like labels makes me just feel good. What makes me feel even better is the actual pillow at the end of the pillowcase scarf. This will aid in impromptu naps for your favorite bus rider, jet setter, or small pet owner. Take a look at any of the garments and accessories from Rowena Sartin at the IKO IKO pop up in Hammer Store and you'll see that Kristin Dickson-Okuda's designs all promote comfort and self-confidence in one's personal style and self. –Lauren Molina, retail coordinator
Hammer Hats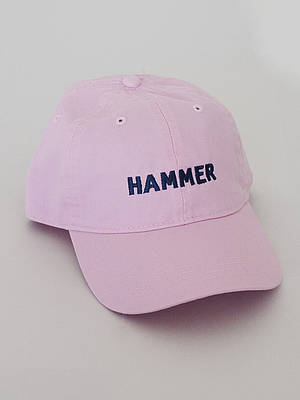 I can't help it—I'm a sucker for the Hammer ball caps. I want one for myself in every color, and I plan on buying some as stocking stuffers this holiday season. –Curt Shepard, chief of staff
Man Ray Handkerchiefs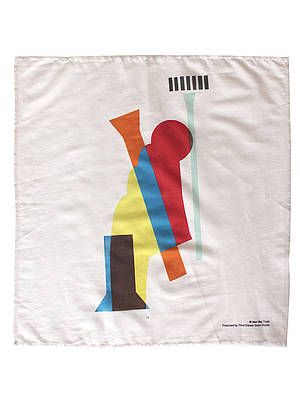 Colorful, eye-catching graphics adorn these simple white handkerchiefs. Whether carried in a pocket or purse, or framed and hung on the wall, these lovely cotton panels are a bright "ray" of art for the everyday. –Jared Hammond, associate director, finance
"Los Angeles at..." Posters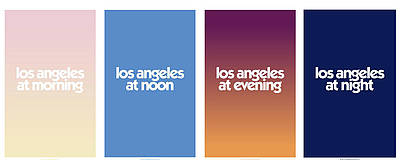 Looking up at the sky is a habit particular to California dreamers. Having a poster of the sky at your favorite time of day, or all four times of day, will help you to keep your head out of the clouds. Designed by Julia Luke, inspired by the beloved Colby poster, these four skyscapes were hand printed downtown. Show your pride for Los Angeles, smog free. –Brooke Berlin, store buying manager
Hammer Membership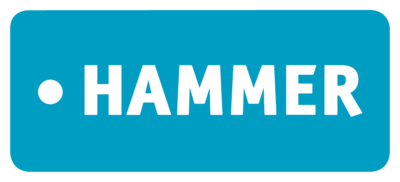 I love gifting people experiences, and what better than a year of art and culture with a Hammer membership! Members get exclusive events and year-round access to the Hammer, not to mention discounts at the fantastic store and AMMO café. A big perk of membership is special access at all Hammer public programs, great for anyone interested not just in contemporary art but the most cutting-edge happenings in music, film, and culture. The member events are some of my favorite things to attend; hearing directly from curators and artists enriches all aspects of my life, and I've developed lifelong friendships through them. Plus, gifting a membership also benefits the entire community by allowing the Hammer to be free for all. It's a gift to feel good about! –Laura Hyatt, manager, membership and annual giving