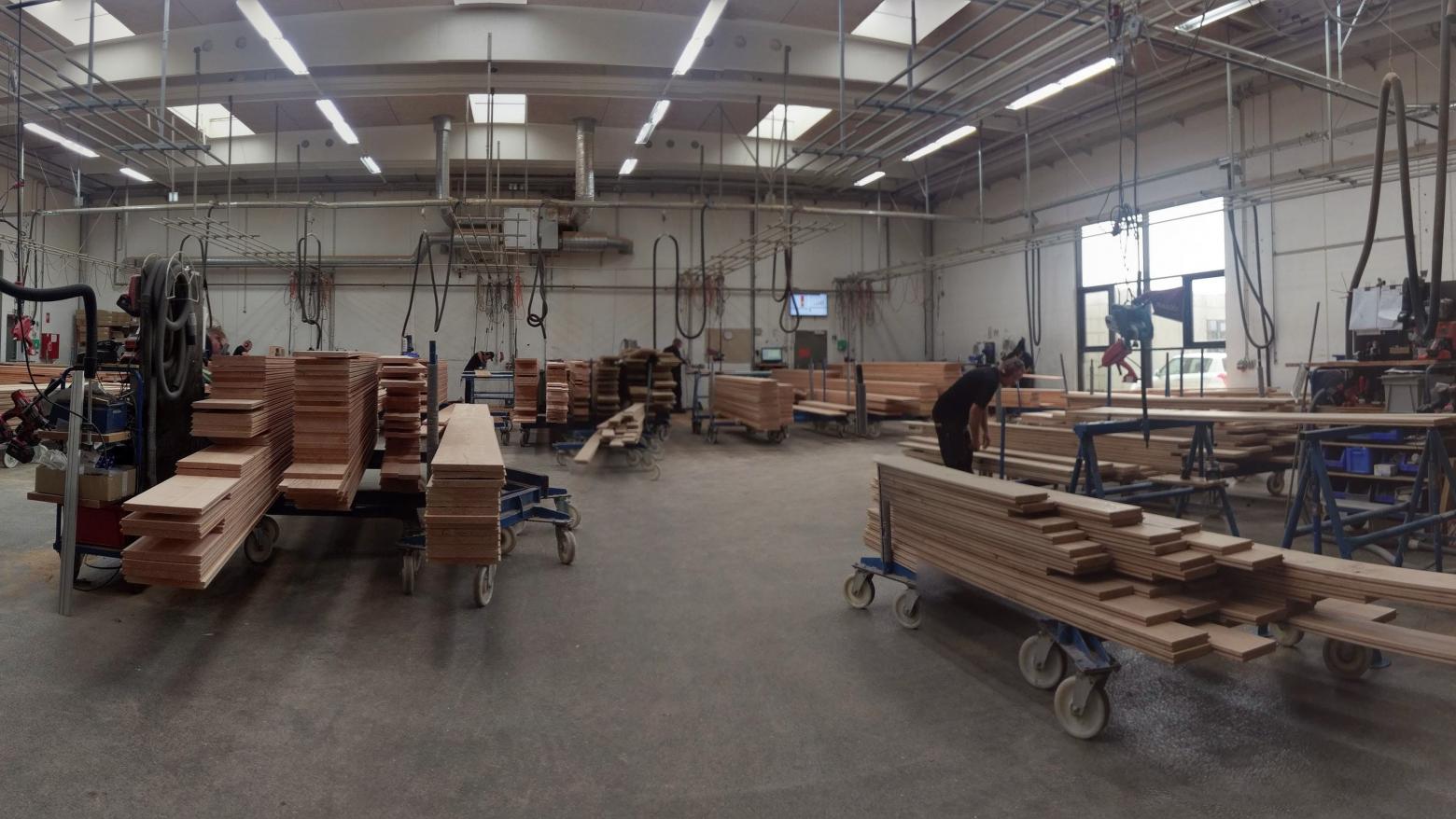 Our third-floor galleries are currently closed for renovation
, and with that renovation comes many decisions—both technical and aesthetic. For our new gallery floors, we are happy to be working with the family-owned Danish company Dinesen, where the love of wood and the respect for nature have been passed down through generations. 
Our gallery renovation team of MATT Construction, Michael Maltzan Architecture, and the Hammer recently visited the Dinesen factory and showroom in Copenhagen, Denmark. From the Dinesen website:
Extraordinary solutions with wood since 1898

Dinesen is a family-owned Danish company where the love of wood and the respect for nature have been passed down through generations. With a strong sense of the value of diversity, we design extraordinary plank floors and other exclusive solutions with wood.

The forest

All our suppliers practice sustainable forestry, and we source only the best raw wood, which we treat with care and respect. Explore the forest with Dinesen, and experience the majestic and unique trees.

Sustainability in practice

As an old family business, we appreciate the importance of planning for the future. Therefore, we only use raw wood from sustainable forestry where the stands are tended with the greatest care and respect for nature. We source most of our wood from Germany, but we also work with other European countries where forestry has been based on sustainable principles for centuries. That is sustainability in practice. Many of our suppliers are certified under modern international accreditation schemes such as FSC and PEFC. For Dinesen, however, the foresters' attitude and sense of responsibility carry far more weight than papers and certificates.

You can therefore enjoy your Dinesen floors with a clear conscience. The forest is still standing.

Our newly renovated galleries will have beautiful 12" wide white oak flooring. Our project team was invited by Dinesen to meet the owner and production team to inspect the wood prior to shipment. We observed the actual production of our wood flooring at the factory and inspected the majority of our flooring to insure the quality met our expectations. 
We also viewed installations throughout the region to understand finish options and observe the wear of the flooring in a variety of commercial installations. Our project is very important to Dinesen as they continue to expand into North America. The Hammer will be their first large, public/institutional installation on the west coast.
We invite you to try out our new floors at the end of January once our newly renovated galleries are open to the public.