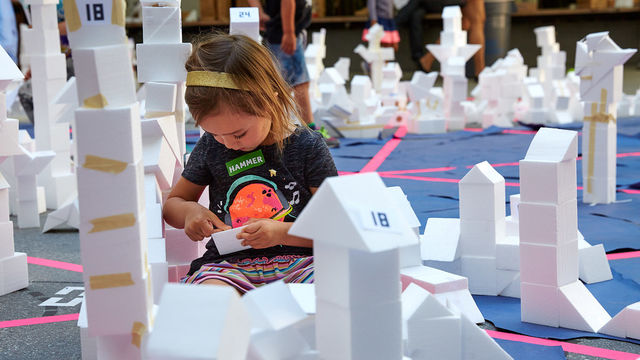 Reimagining Our World at Family Day
If you could reimagine your world, what would it look like? At this year's Family Day: Reimagine Your World, we invited families across Los Angeles to ask themselves this very question. More than 1,100 kids and their grown-ups challenged their imaginations through a variety of art workshops at the Hammer this past weekend: they created a mini-museum, built their own restaurant, and grew a chocolate tree with help from our friends at Santa Barbara Chocolate. These workshops explored questions of representation, labor, and fair trade that we all come across in our daily lives. 
Hubert's Lemonade kept everyone refreshed as kids danced along a moving river and created their own spoken-word poetry in the courtyard. Afro-Cuban Comparsa with CONTRA-TIEMPO led a workshop featuring a once-banned dance routine, showing everyone in attendance the political power that art can have. Kids and adults alike commemorated a fun day in the museum in our photo booth (in between cotton candy breaks). You can see images from Family Day 2016 on our Flickr. As you browse, ask yourself: how would you reimagine your world?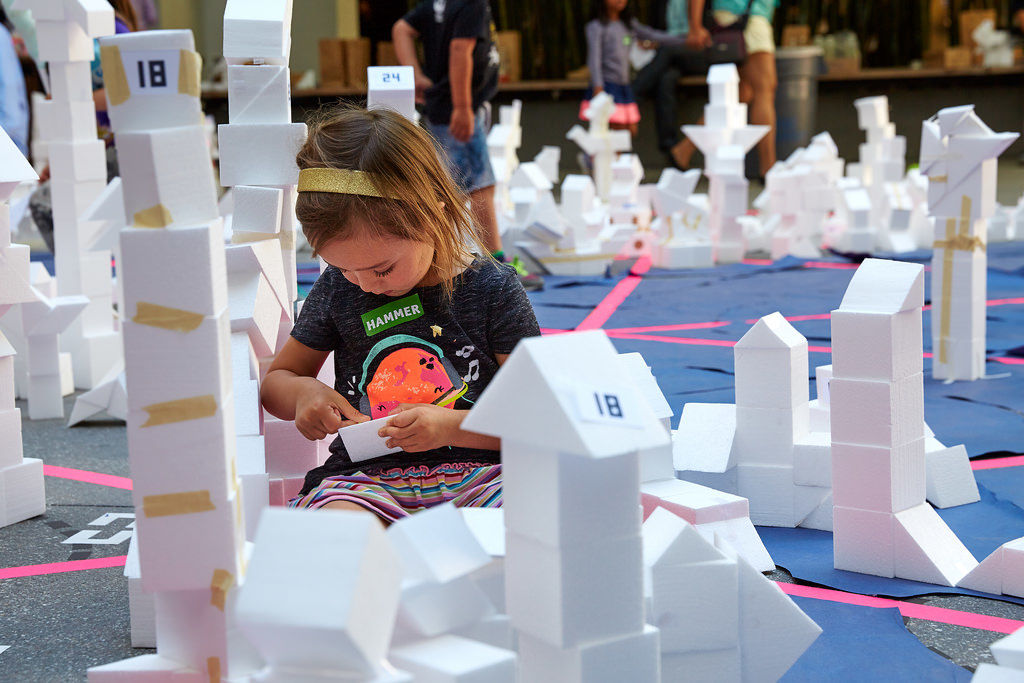 Building Places for Changing Spaces with AN.ONYMOUS
Arranging domino blocks to build a film set with Jibade-Khalil Huffman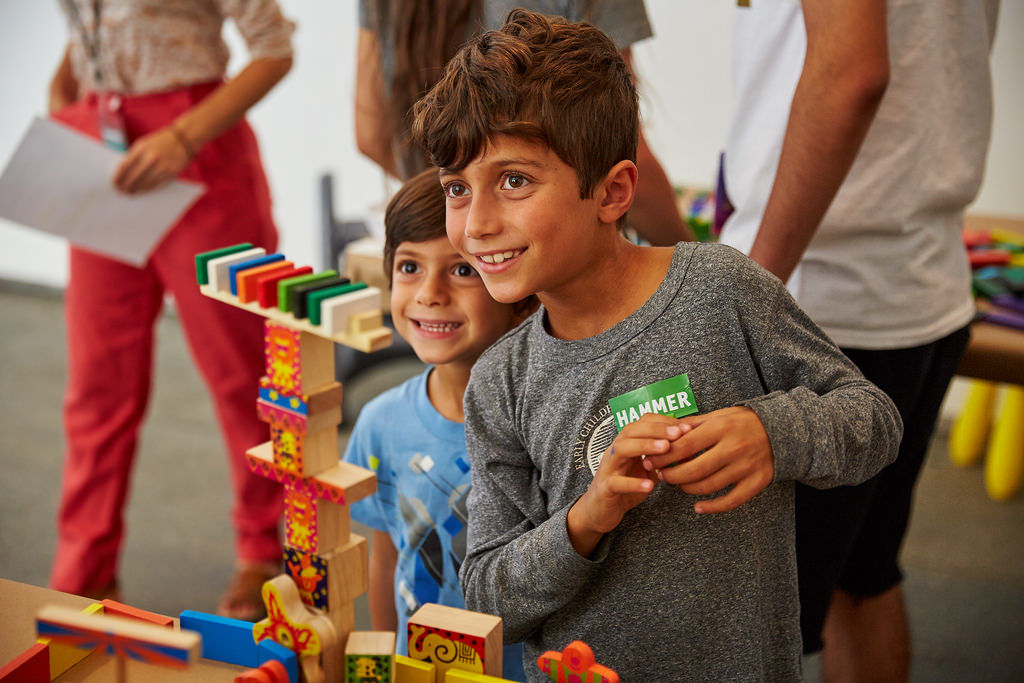 Arranging domino blocks to build a film set with Jibade-Khalil Huffman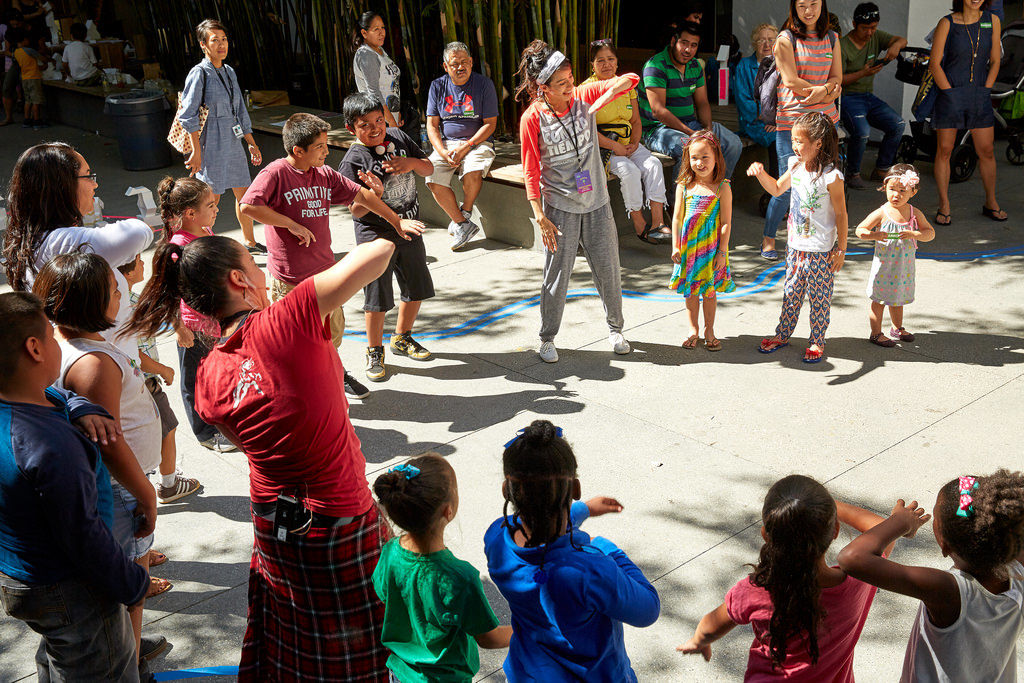 Afro-Cuban Comparsa with CONTRA-TIEMPO: Urban Latin Dance Theater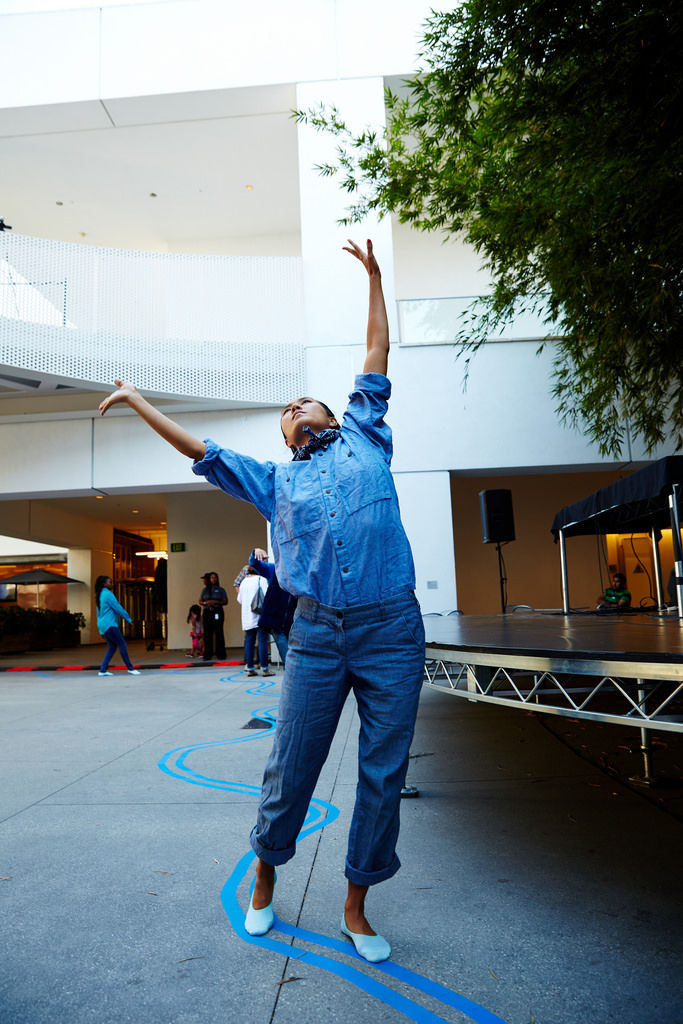 Slow River with Grand Lady Dance House / Jennie Liu
Circle Up, Write Down, Speak Up with Aleshea Harris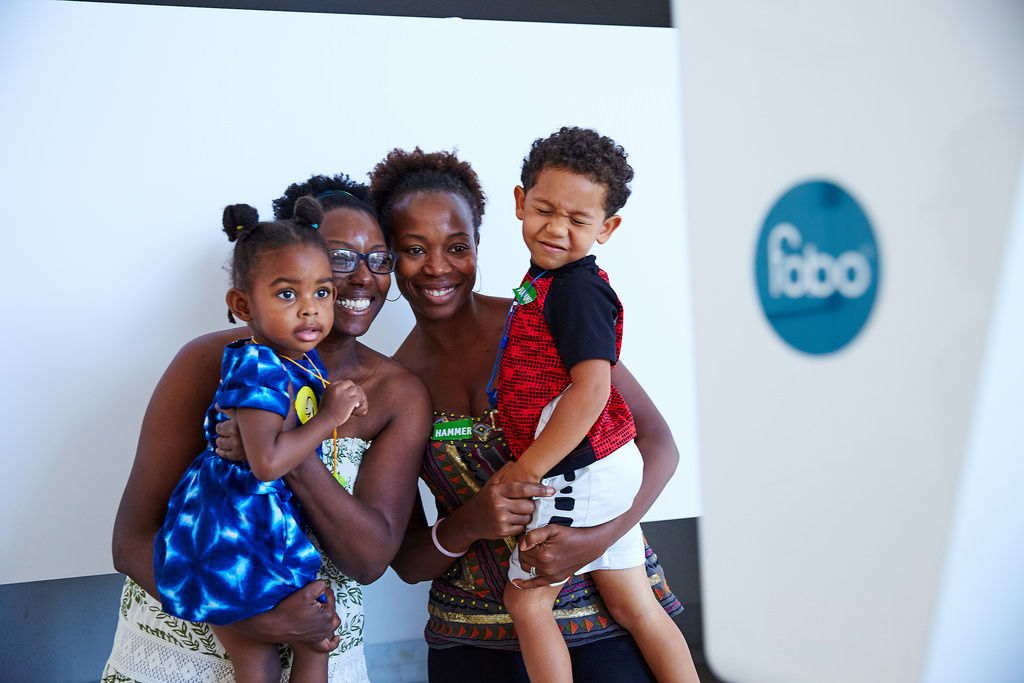 Taking pictures at the MVS Studio photo booth