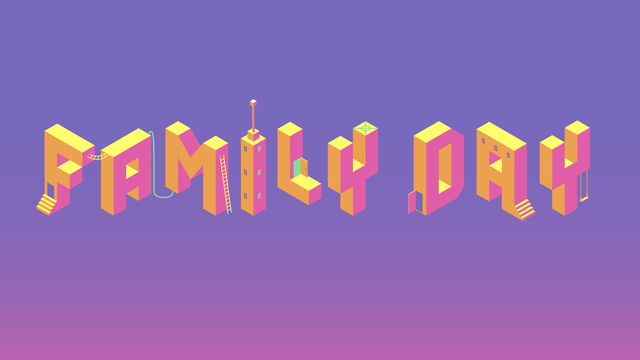 Family Day: Reimagine Your World
Saturday
Sep 24, 2016
11:00 AM to 3:00 PM
This is a past program
Join us for an afternoon of socially engaged art, music, performances, and more at this year's Family Day: Reimagine Your World. Make art with your family and spark conversations about building a better world.
Interactive, performance-based workshops
12 p.m. Slow River with Grand Lady Dance House / Jennie Liu
Take a loved one's hand, slow down, and move together down a river. 
1 p.m. Circle Up, Write Down, Speak Up with Aleshea Harris 
Participate in a poetic ritual in honor of our city. Express your vision for the world in a creative celebration of where we are and where we'd like to go
2 p.m. Claiming Our Space/Reclaiming Our Voice: Afro-Cuban Comparsa with CONTRA-TIEMPO: Urban Latin Dance Theater 
Joyously claim space with your body and your voice, and connect with the people around you, as CONTRA-TIEMPO shares a formerly-banned Cuban carnaval dance form.
Ongoing Artist Workshops
What Goes Around Comes Around with Kim Abeles
Create a wind catcher that represents your connection to community, city, world and universe – then connect with fellow art makers by adding to a collaborative mural.
The City Game: Building Places for Changing Spaces with AN.ONYMOUS
Think like an architect to design model houses for a world with an ever-expanding waterfront.
Museum of You with Ken Gonzales-Day
See yourself in a museum. Create a sculpture that represents you and display it for all to enjoy.
Junior Video Producers with Jibade-Khalil Huffman
Join fellow aspiring filmmakers in an exercise in video production. In this collaborative video, you'll make the story your own in front of a green screen.
The Restaurant Playground with Christina Sanchez Juarez
Get a taste of what it's like to work behind the scenes in a restaurant. Make props for an evolving restaurant set, and play with the artist and other members of Cocina Abierta in a child-centered restaurant space that will be created collectively by families. 
A Chocolate Story: Seed to Table to Tree with Clarissa Tossin
Learn where chocolate comes from, then paint with it alongside Clarissa Tossin and add your artwork to the Hammer's chocolate tree.
Music courtesy of DJ Zo of Knockstudy
Cotton candy provided by Love Swirls
Hammer Kids is made possible through the generosity of the Anthony & Jeanne Pritzker Family Foundation.
Hammer Kids also receives support from friends of the Hammer Museum's Kids' Art Museum Project (K.A.M.P.), an annual family fundraiser. Additional funding is provided by The Rosalinde and Arthur Gilbert Foundation.