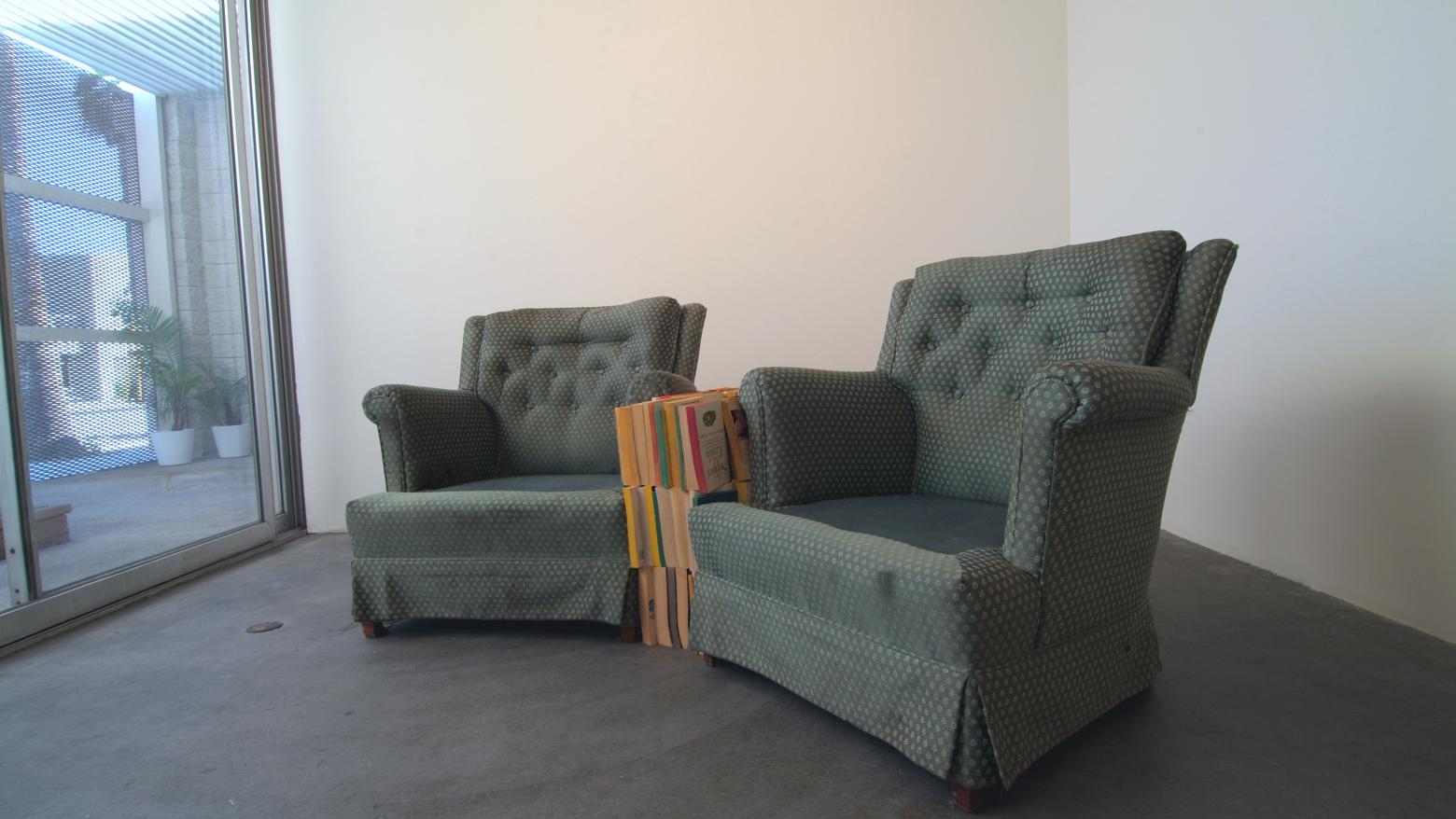 Where are They Now? Rodney McMillian's Chairs and Books
Rodney McMillian's Chairs and Books (2004) from the Hammer Contemporary Collection is currently on view through June 26 in the exhibition Rodney McMillian: Views of Main Street at the Studio Museum in Harlem, New York. Organized by the California African American Museum's deputy director of programs and exhibitions Naima Keith, the exhibition focuses on the recurring theme of domesticity in the artist's work. Many of the works include what the artist calls "postconsumer objects," items that were manufactured, sold, worn with use, and discarded. Chairs and Books is comprised of two arm chairs conjoined by stacks of books—specifically romance, self-help, and weight-loss books. The work suggests a relationship, or perhaps a longing for one given the absence of bodies in the chairs and subjects of the books. Throughout the works in the exhibition, McMillian is calling into question the idea of "Main Street, U.S.A.," a phrase that is often used in political rhetoric to describe the Everyman. It evokes a quiet style of White middle class comfort, which many Americans do not live.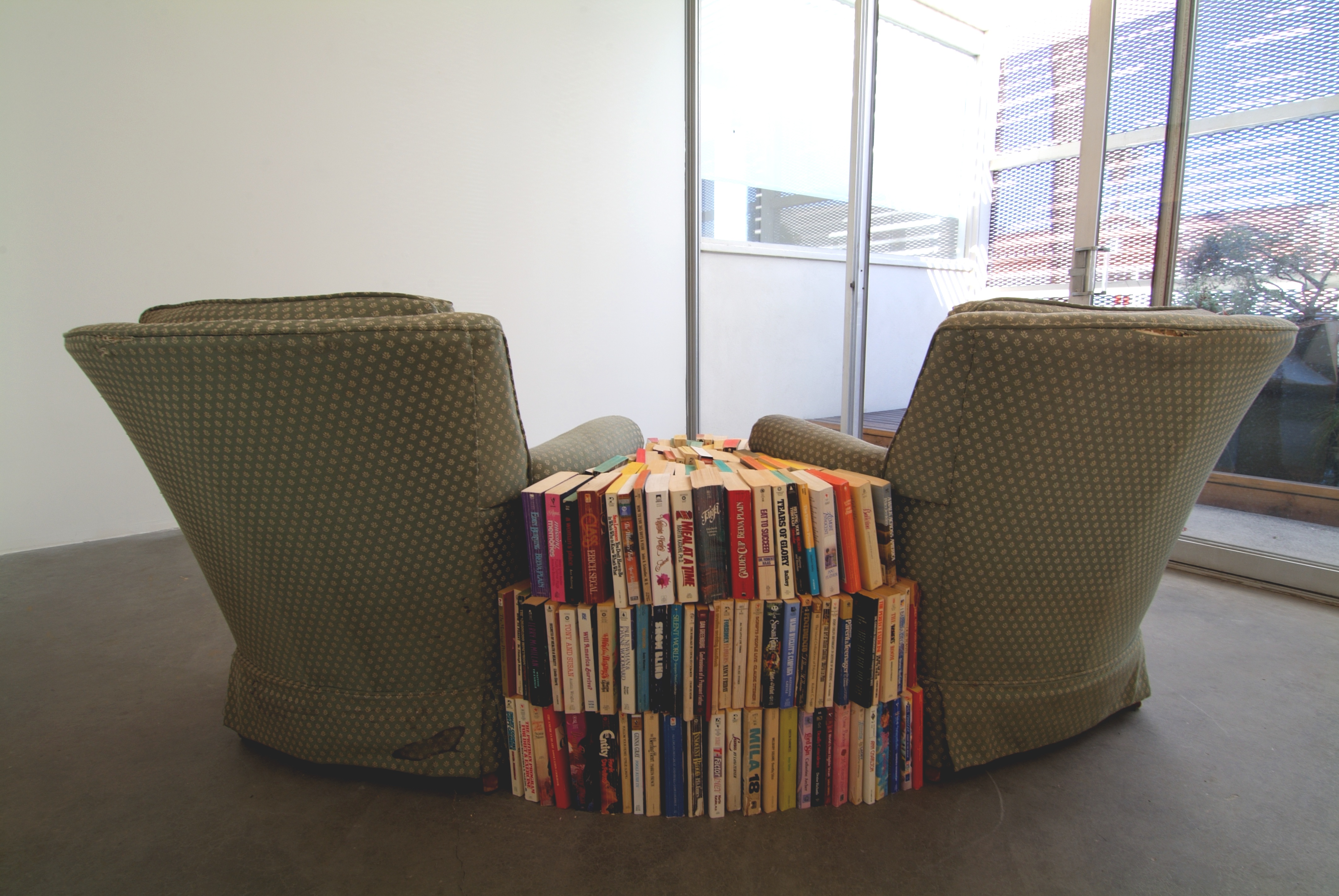 Chairs and Books
McMillian has concurrent solo exhibitions at the Institute of Contemporary Art, Philadelphia (The Black Show on view through August 14) and MoMA PS1, New York (Landscape Paintings on view through August 29).
Rodney McMillian gives a UCLA Department of Art Lecture at the Hammer Museum on Thursday, May 12 at 7:30 p.m. The recording will be archived online.