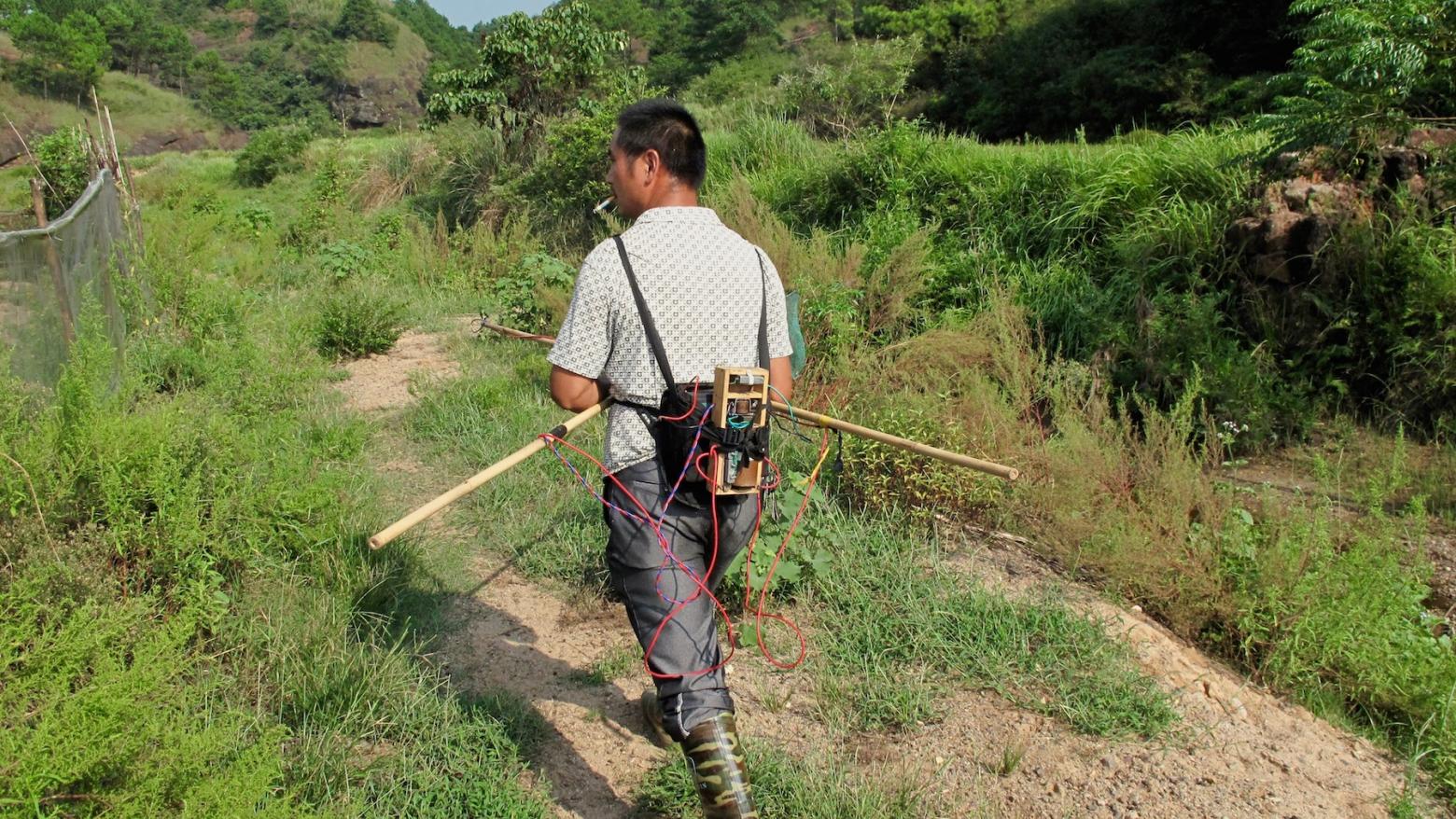 Telescope: China | Hunan, Part 2
In 2008, Hammer Projects curator James Elaine relocated to China. He has since settled in Beijing and opened the nonprofit art space Telescope. Jamie is our feet on the ground and bring us his musings on art, life in China, and anything else that might strike his fancy.
This post is from the first trip I made to Hunan with Xie Hong Dong last summer to visit artist Wu Xiaowu, his wife Jia Jia, and Yuan Yuan, their 1 year-old baby girl. Xiaowu (shao-woo) had his first show at Telescope, my non-profit space in Beijing, in 2014.
Hunan is a province in southern China (about 900 miles south of Beijing) well known for its natural beauty, spicy food, and the birthplace of Chairman Mao. Actually, huge portraits of Mao still hang prominently in the foyers of many of the homes in China, especially in the countryside where things have changed very slowly over the years. Those slow changes have preserved a rich and distant culture that is getting harder and harder to find in the cities. Even though the simplicity of life and dependency on manual labor is partially a reflection of the poverty of the country it has also helped to build a strong, sufficient, ingenious, and proud people who can survive under adverse conditions.
On August 11, artist Xie Hong Dong and I made the same trip south as recorded in the previous post, Hunan, Part 1, although this time it was hot and humid. We took the train from Beijing to Changsha, the capitol of Hunan, then by taxi to the bus, and the bus to the small town of Cha Ling. There, Xiaowu and his uncle met us on their motorcycles, and we were off—loaded with luggage and ultra spicy BBQ duck neck, feet, legs, wings, and other delicacies—headed for their home way out in the beautiful Hunan countryside.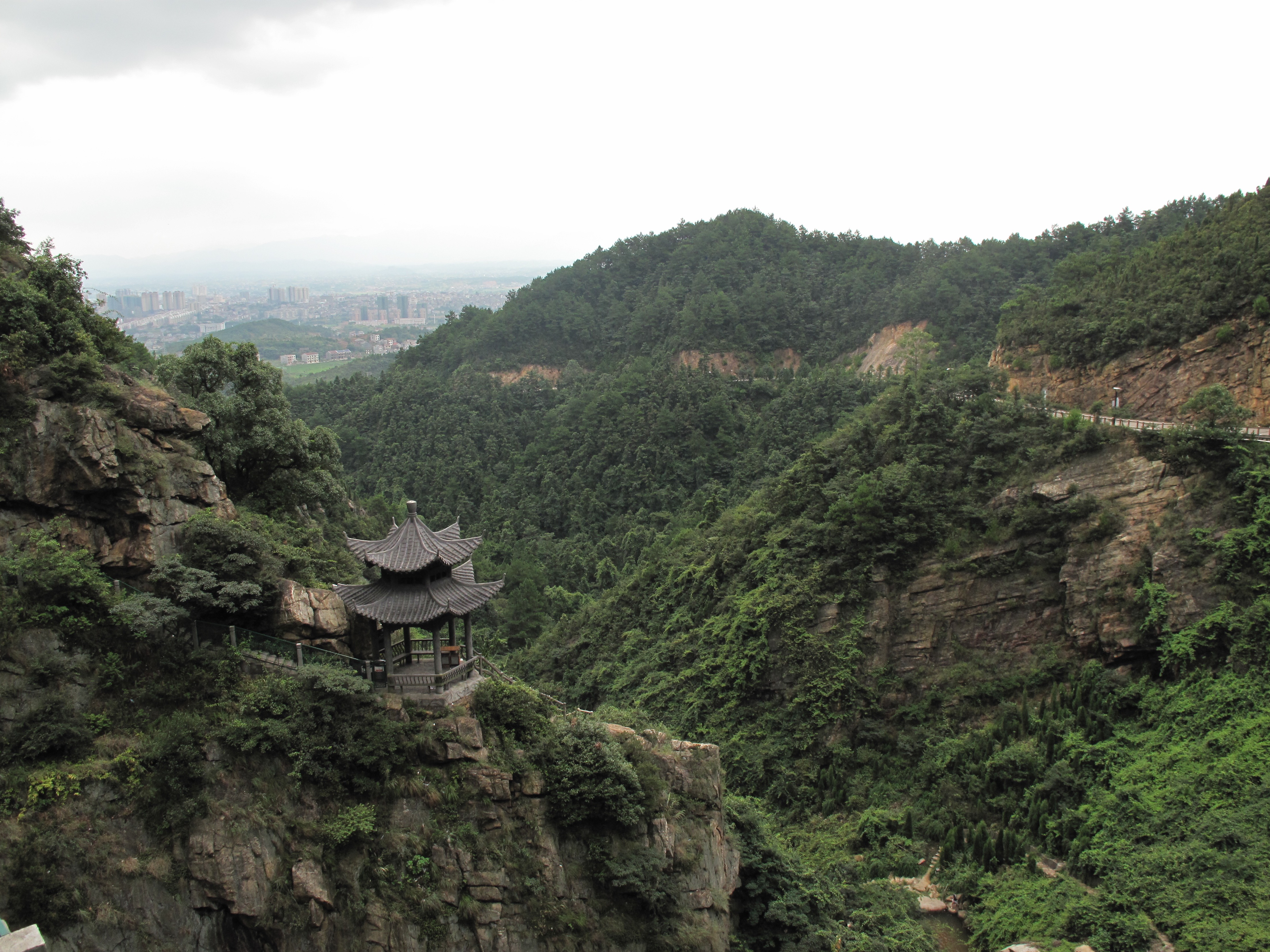 There are so many stories to tell, but I will relate just one of them here. One morning Xiaowu asked us if we wanted to go fishing with his uncle and himself. My mental image was of a river or glassy lake, fishing poles, red and white bobbers, and relaxing by the water. So we headed out walking across the fields and into the hilly countryside. In the US you could never freely walk across a county just to fish or explore, but in China, there are no fences—just open land sectioned off into plots for farming. There are a lot of built up earth ridges to keep water in the fields, walking paths, and roads, but they are open and available to anyone. Xiaowu's "backyard" is one of the most gorgeous places I have ever been. As we walked, I thought, "only the uncle has a pole, and he has two of them." But they were not really fishing poles, and, by the way, "he has a contraption strapped to his back with wires attached and leading to one of the poles." I didn't ask any questions. The landscape grew more and more beautiful as we walked. Finally we arrived at a little creek that barely had enough water in it to wade in. Then the uncle started "fishing." The contraption on his back was a homemade battery pack that sent electrical impulses through wires to the end of one of the poles. On the end of the other pole was a little green net. He would run the wired pole under the water along the bank of the stream and send out intermittent pulses that would temporarily stun any nearby fish or eels then scoop them up in the net. At first I thought that this was an unfair way to fish until he held up a stunned snake and flipped it onto the bank. Suddenly he became my biggest fan, and his technique— brilliant! We were wearing flip-flops and they were wearing tall rubber boots. Anyway, this was the way they gathered fish (and eels) for our evening meal. It was an amazing and magnificently gorgeous adventure.