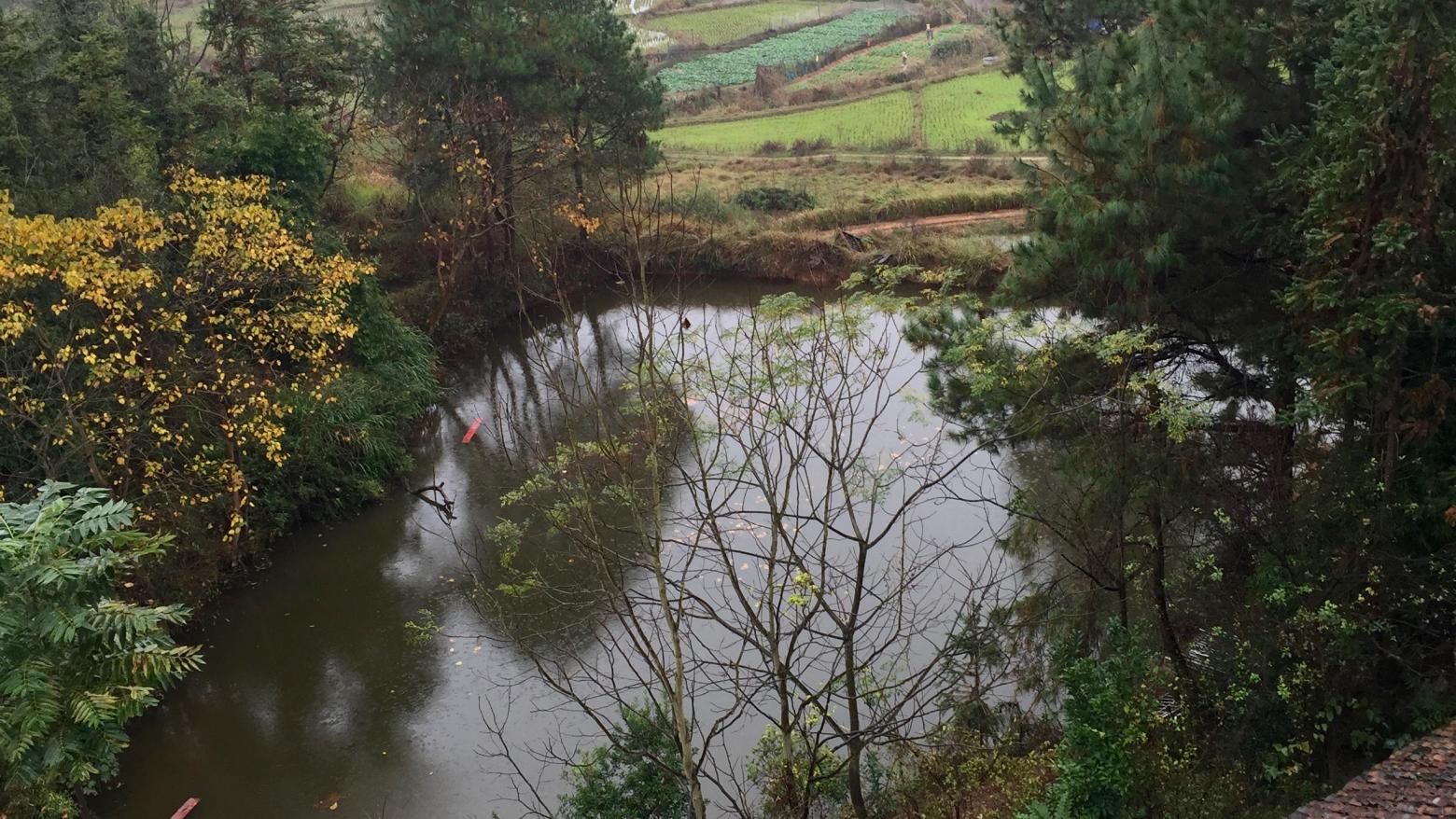 Telescope: China | Hunan, Part 1
In 2008, Hammer Projects curator James Elaine relocated to China. He has since settled in Beijing and opened the nonprofit art space Telescope. Jamie is our feet on the ground and bring us his musings on art, life in China, and anything else that might strike his fancy.
Hunan is a province in southern China (about 900 miles south of Beijing) well known for its natural beauty, spicy food, and the birthplace of Chairman Mao. Actually, huge portraits of Mao still hang prominently in the foyers of many of the homes in China, especially in the countryside where things have changed very slowly over the years. Those slow changes have preserved a rich and distant culture that is getting harder and harder to find in the cities. Even though the simplicity of life and dependency on manual labor is partially a reflection of the poverty of the country, it has also helped to build a strong, sufficient, ingenious, and proud people who can survive under adverse conditions.
On November 26, accompanied by a photographer friend of mine, Xie Hong Dong (she-eh hohn-dohng), I made my third trip to Hunan and the second one visiting artist and friend Wu Xiaowu (woo shao-woo) and family. Xiaowu had his first solo exhibition at Telescope in 2014. 
Hong Dong and I started our journey very early Thanksgiving morning on a fast train to Hunan. The Gao-tie (fast train) takes about 6+ hours to get to our first destination on the way to Cha-Ling in a mountainous region of Hunan where Xiaowu and family live. The normal train is an 18 hour ride. For Thanksgiving Day lunch on the train we had a hot dog, bread, almonds, dried peas, apples, water, and a beer—most of the major food groups that make up a Thanksgiving feast.  So, we were extremely thankful all along the snowy way. We got off our train in Zhu Zhou Hunan, and we took a taxi to the bus station to make a 2 1/2 hour bus ride to Cha-Ling where Xiaowu and his cousin met us on motorcycles to take us the rest of the way (another 40 minute ride through the cold and wet night). 
When we arrived late at his home nestled in beautiful hills, lakes, and lush vegetation, we were greeted by Xiaowu's wife Jia Jia and their 11 month old baby girl, Yuan Yuan, and delicious Chinese foods.
Every morning we woke up to fresh baozis (steamed buns with pork and vegetable or a sweet brown sugar syrup inside), and either bowls of rice porridge or a fermented sweet rice soup his grandfather makes. One bowl of that breakfast wine was never enough…!  
Almost every day we took a walk into the mountains, or motorcycle rides to other parts of the area to meet other family members and see what they did from day to day. One morning we went in to the town of Cha Ling to visit an old house where his grandfather helped make fresh hand made sweet potato noodles the same way they have been made for maybe centuries. This only happens once during the year for 20 to 30 days. They make about 25 kg of noodles—which sells for about $4 per kg—starting with the sweet potato flour, mixing it into batter, pouring it into huge pans, and covering them over a wood burning fire and water to be steamed into a clear gelatinous skin. These elastic skins are removed from the steam and stretched over large square wicker forms and then put onto racks to cool and dry. The sweet potato skin is removed then stacked like laundry and hung outside to wait its turn to be cut and shredded into noodles by a hand-cranked shredder. Fascinating and delicious!
More next post…