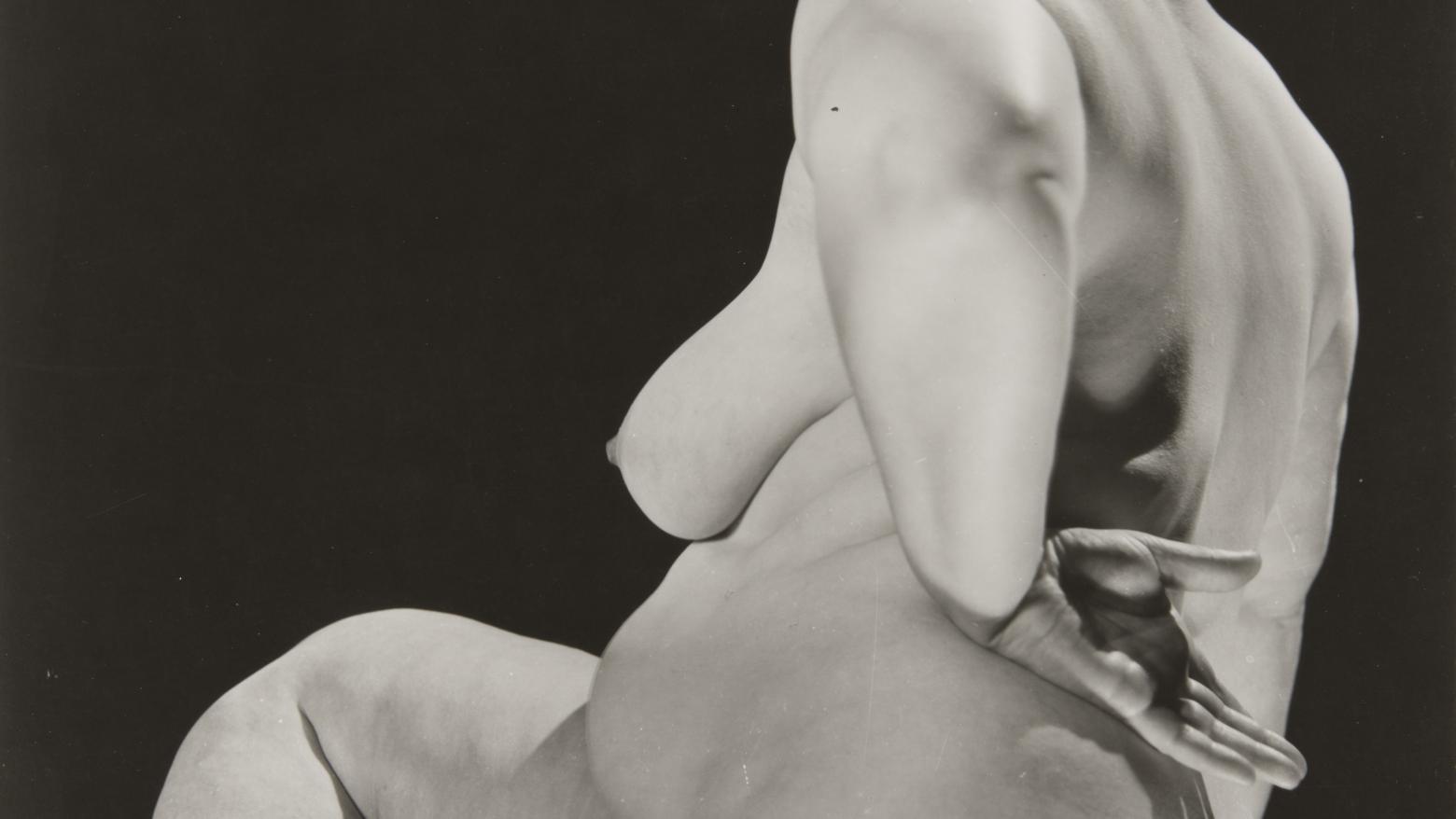 Dissolving Beauty: George Platt Lyne's Kate Lawson
Kate Lawson, a striking vintage gelatin silver print acquired by the Grunwald Center last year, anticipates the eccentric, non-canonical beauty that has become a hallmark of works by Catherine Opie, whose arresting portraits of artists and designers are currently on view at the Hammer Museum. Like those individuals Opie photographed, Kate Lawson was a creative friend of George Platt Lynes (American, 1907-1955). A successful Broadway theatrical designer, Lawson also decorated one of the photographer's homes and made set designs for the Pasadena Playhouse.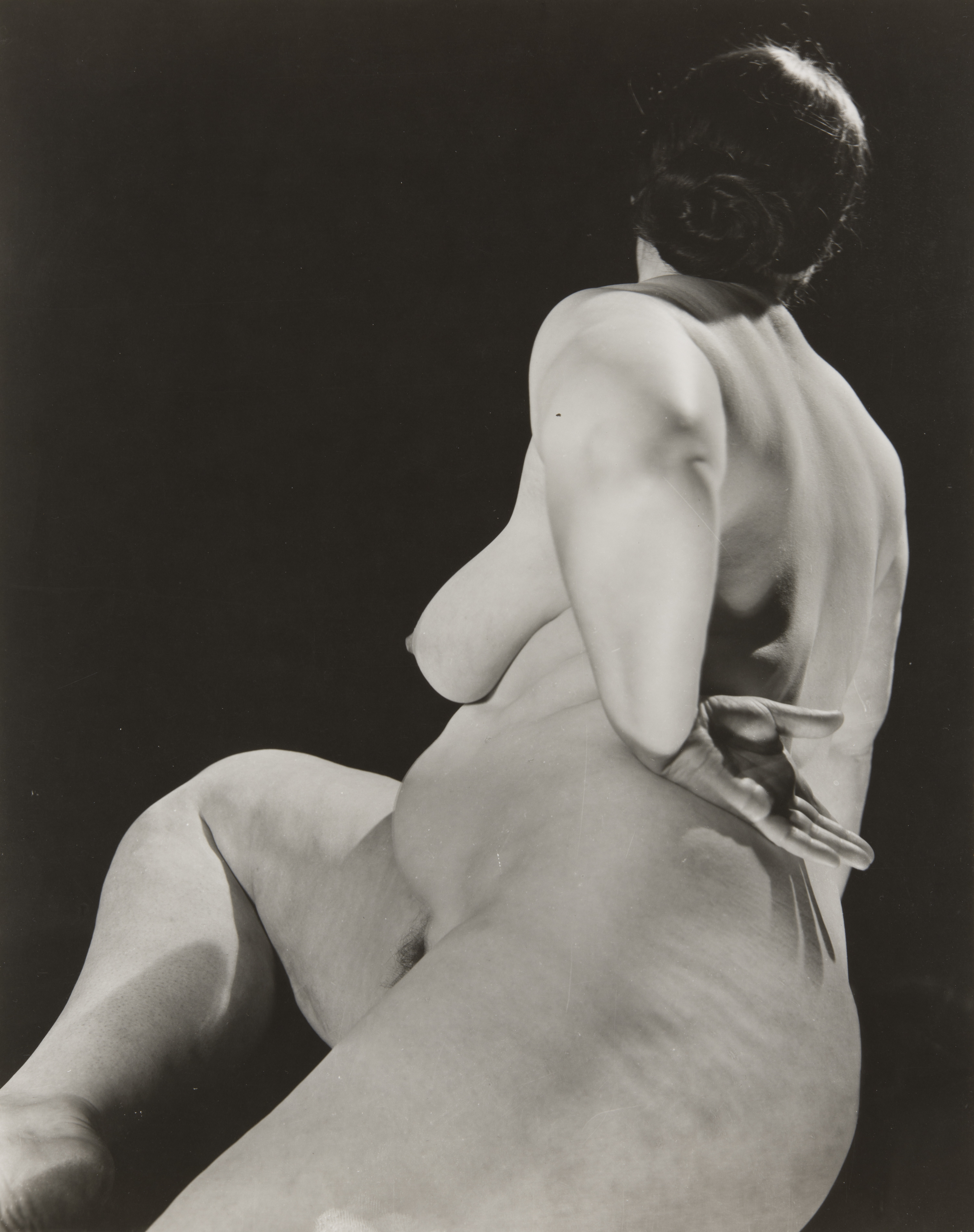 Kate Lawson
Depicted as a seated nude seen from behind, Lawson's body displays a watery voluptuousness. Her hips, thighs, and stomach seem to dissolve into rippled pools, thanks in part to the subtle foreshortening of her stance and the effects of carefully staged, softly reflected light. A successful fashion photographer during the first half of the 20th century, Lynes is better known today for his magnificent, highly intimate images of male nudes. In these works, dramatic poses and lighting effects showcase the power, torsion, and sculptural form of the male physique. Lynes treats the figure of Kate Lawson very differently from those of his male subjects. Rather than emphasizing its muscularity, he transforms her body, much like the surface of the photograph itself, into an expansive, delicate skin onto which light projects its own unique touch. In doing so, Lynes subverts connotations of slenderness and suppleness usually attendant on depictions of the female nude.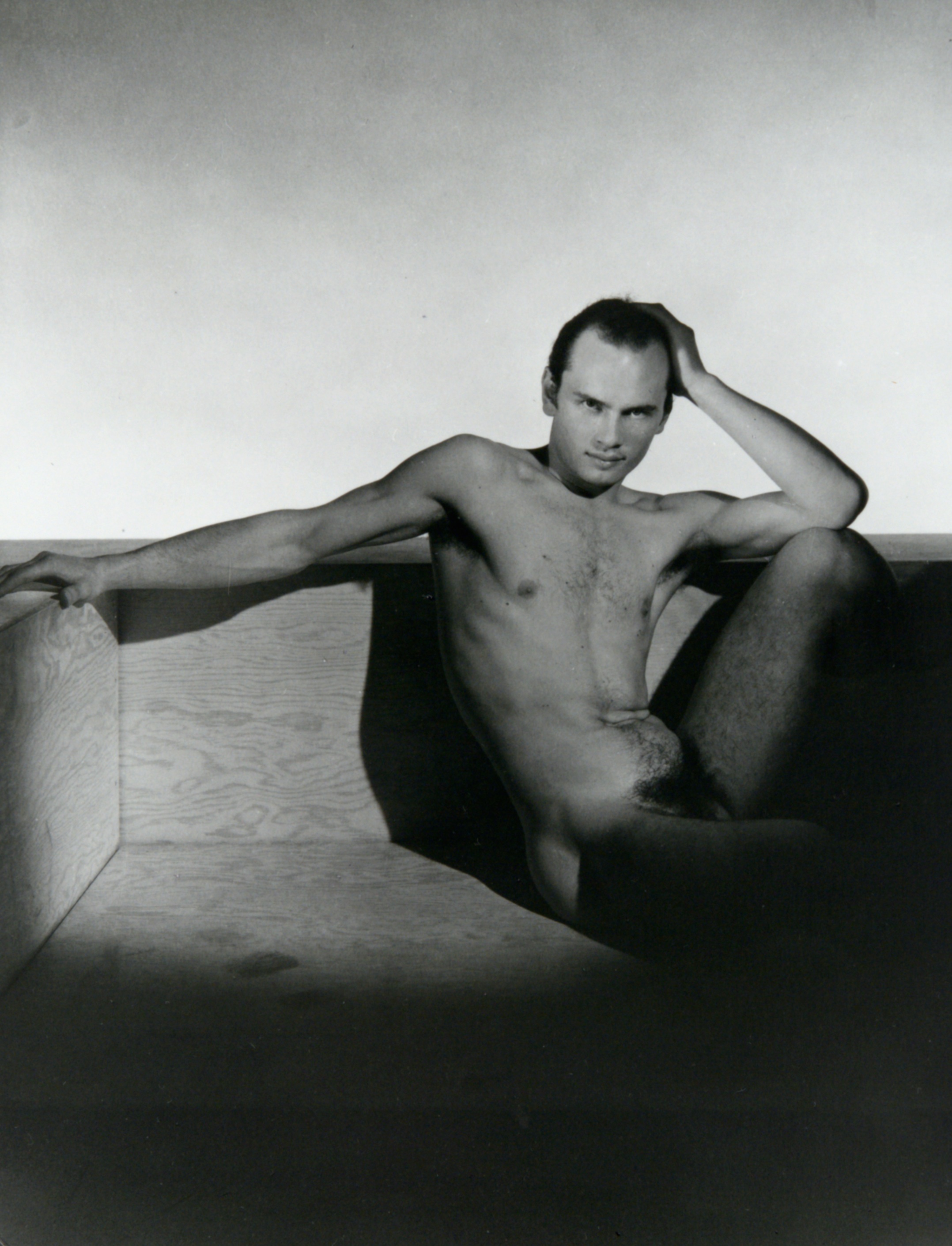 Yul Brynner
Lynes has been acknowledged as an important forerunner of Robert Mapplethorpe, whose images of male nudity captivated and polarized viewers in the 1980s. This astonishing portrayal of Kate Lawson demonstrates how Lynes's sumptuous and innovative female portraiture also offers a rich precedent for Opie's remarkable explorations of the body's varied, subjective identities.