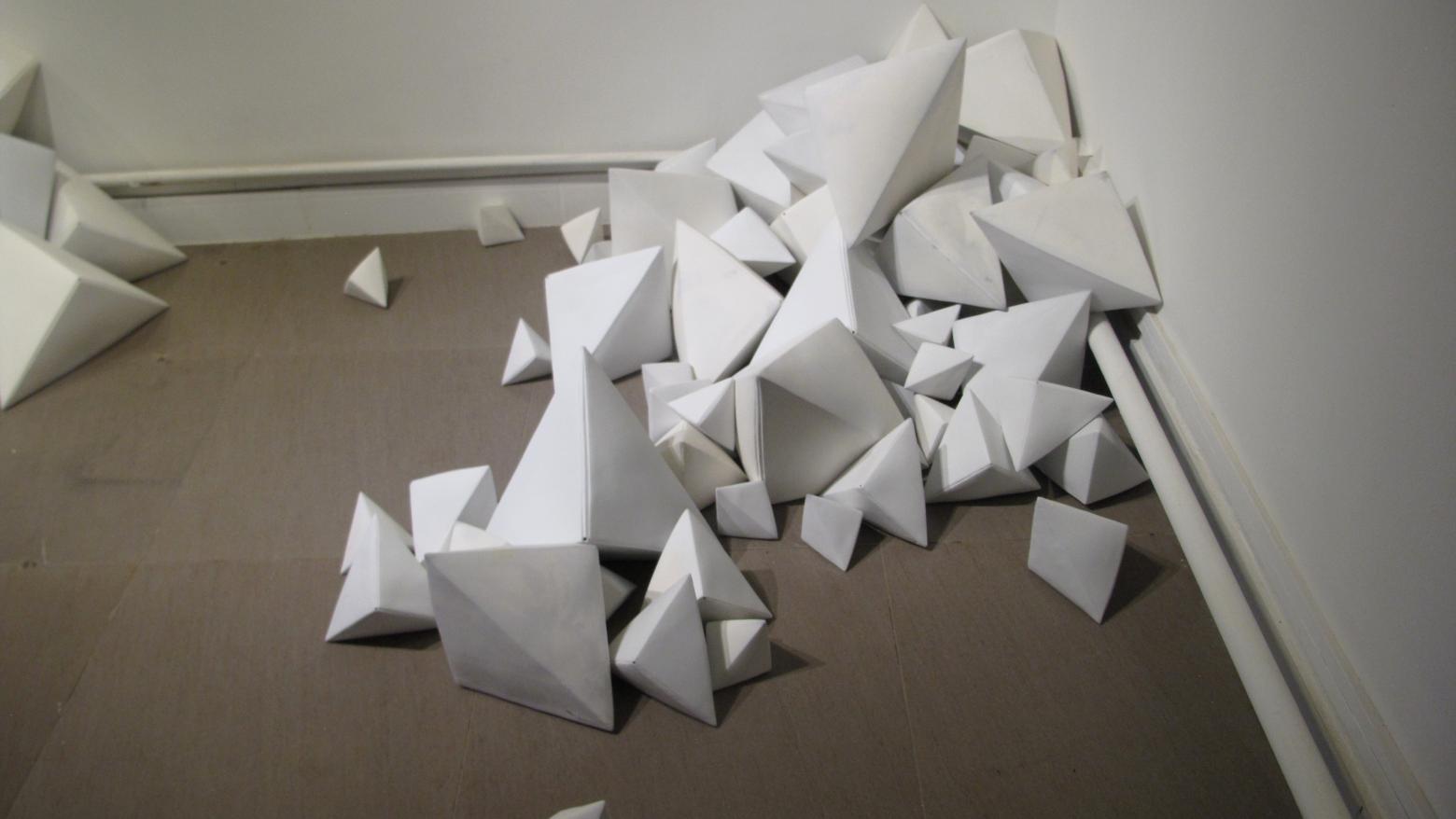 Telescope: China | Chen Qiulin
Since Cai Lun greatly improved paper production during the Eastern Han Dynasty, 25-220 AD, by using cheaper materials and making it more accessible to the common people, zhezhi, or paper folding, and Jianzhi, paper cutting, have had important ceremonial and decorative roles in Chinese society and culture. Within the past 10-15 years computers, smartphones, and computer games have taken captive the imaginations and 'in between time' time of Chinese people replacing the more common and manual forms of ceremony and design with virtual and digital entertainment. Chen Qiulin's work for the past 10 years has been about memory and loss and the impact upon society of China's political and economic reforms. From watching her hometown being dismantled and submerged in the waters of the Three Gorges Dam, to the devastation of the 2008 Sichuan earthquake, she has experienced the reverberations of loss and has been telling this story through her and others personal experiences in various ways and mediums.
Chen's newest installation work, 14,235, was produced in Jingdezhen, where the finest porcelain in the world has been produced for over 1,700 years. It is made up of 14,235 white porcelain zhezhi objects. Chen's initial installation is composed of several hundred zhezhi of varying sizes that are in heaps on the floor of the main gallery space. Over the course of the show, more and more pieces will arrive and be added to the installation. Like a sea of geometric salt crystal formations they will seem to grow out into the space until 1000's of white porcelain zhezhi fill the gallery.
Chen Qiulin is a past Hammer Projects artist.