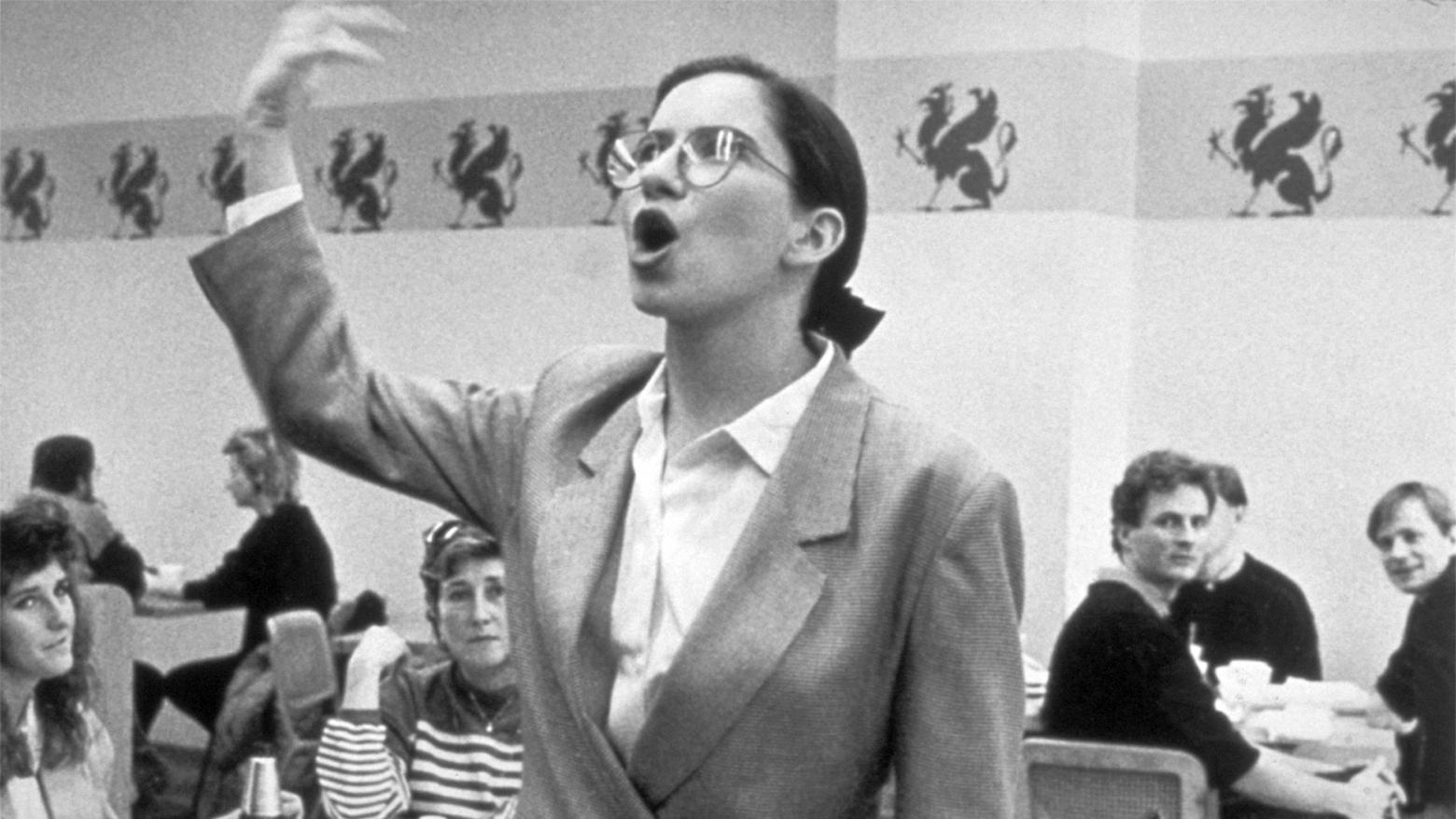 Now Playing: Renegade Tours
Kids giving tours? Elementary aged children talking about paintings from the 19th century? It happened here at the Hammer. And we have videos to prove it! We recently uploaded videos of our youngest, most adorable tour guides on our new Hammer Kids YouTube playlist. From Moreau to Daumier to Rubens, our petite tour guides are featured sharing a wide range of observations about paintings in the Armand Hammer Collection.
These videos capture the culminating activity of a family program called "Renegade Tours," part of our Close Encounters series, in which artists encourage families to look closely at specific works of art in the galleries, experiment, and then create art inspired by what they see.
In our April program, we were inspired by Andrea Fraser's Museum Highlights: A Gallery Talk (1989), which was on view in Take It or Leave It: Image, Institution, and Ideology. It's a 30-minute video in which Fraser adopts the fictional character of Jane Castleton, a museum docent at the Philadelphia Museum of Art.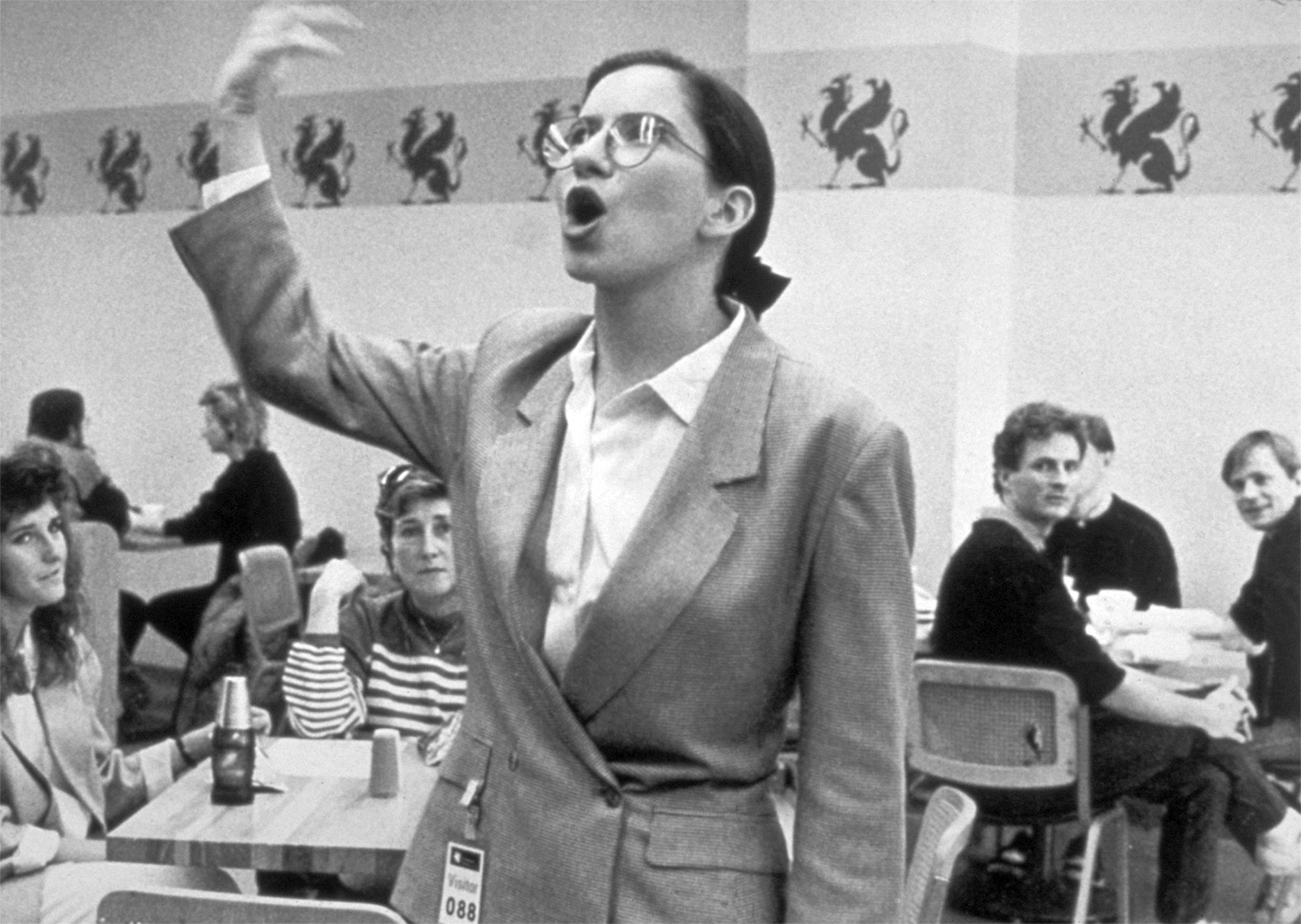 Museum Highlights: A Gallery Talk
It's a tongue-in-cheek depiction of a docent tour—you know, where an older adult is dressed up in a perfectly cut skirt suit, hair pulled back, all teacher-like. Except it's nothing at all like what you'd expect from a traditional docent tour. The camera points to sculptures, period rooms, and the museum's architecture, but Fraser doesn't just talk about the sculptures, rooms or architecture. She also highlights the restrooms, cafeteria, and water fountain. Of course the art is important at a museum, but who doesn't make a stop at these other amenities while visiting a museum? It's all about institutional critique—a fancy term in art history that literally means critiquing and questioning institutions of all kinds, especially museums. Why do museums have docents to tell us what they think we need to know about art? Who's to say docents know everything? What, exactly, is important in museums? 
Fraser's video inspired us to have our family visitors investigate and question the art in our very own galleries. During our Renegade Tours program on April 27, kids and grown-ups watched Fraser's video and talked about what made Fraser appear like an authority on art. Was it her body posture? The way she spoke? What she wore? Then, they visited the Armand Hammer Collection to look closely at the space and the artwork on view and gave a renegade tour of their favorite work of art. They even dressed the part, donning accessories like clip-on ties and reading glasses, along with badges that read "Hammer Tour Guide." Once they were in character, they got in front of the camera and shared they saw and thought was important about the painting they chose.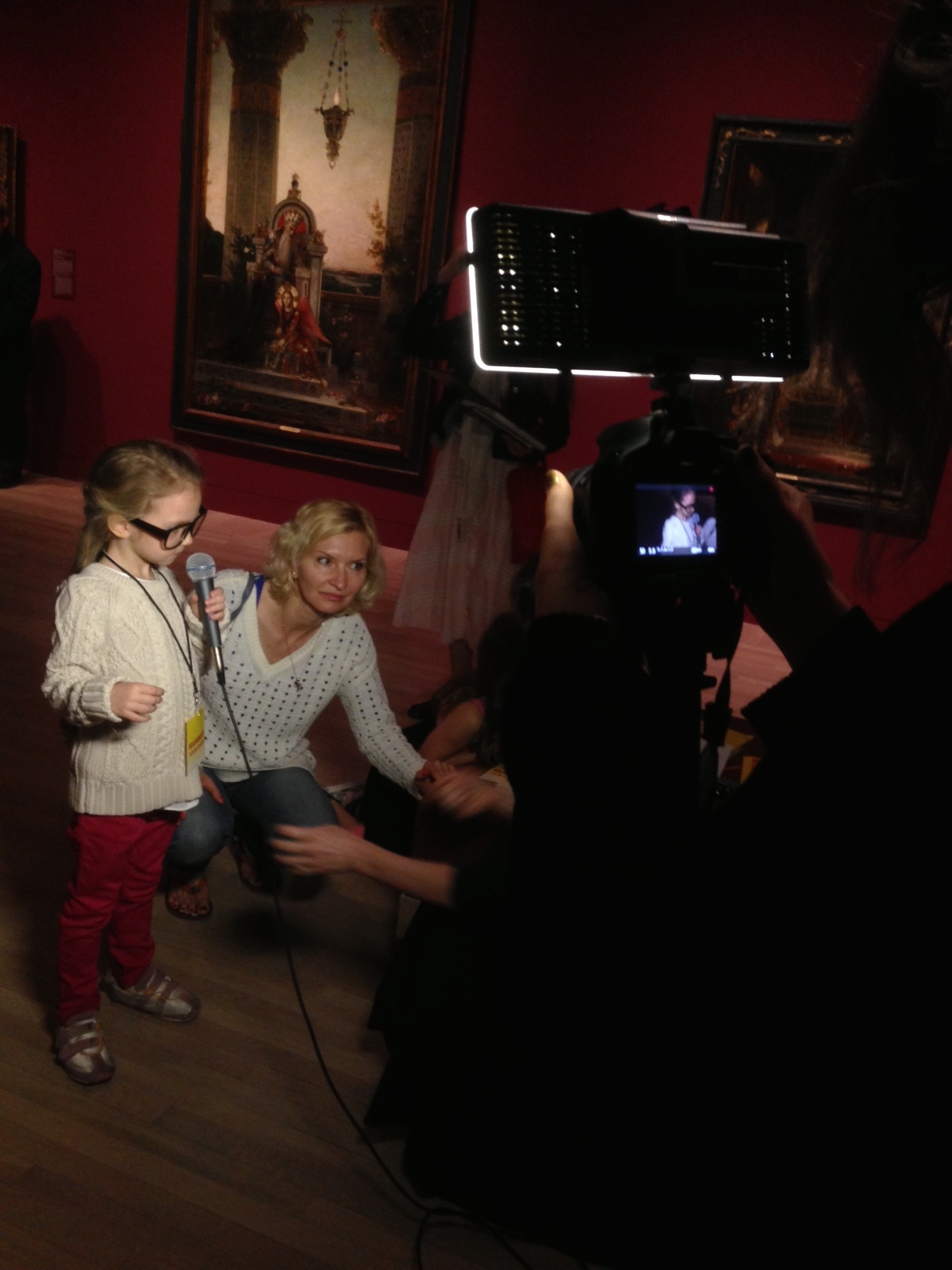 We enlisted the direction of artist Amanda Yates Garcia to help our families in the galleries, and the videography skills of Sadie Strangio to capture everything on film. Amanda directed and assisted the kids during their entire time on "set," and then deftly edited the footage together to form videos of individual tours and a mashup compliation, revealing imaginative and honest insight into the paintings in the galleries. We've uploaded the videos to our Hammer Kids YouTube playlist—take a look: