KCHUNG Mystery Play: An Audio Trailer
OPENING DAY: SAT DEC 7, 1:00PM
In the spirit of old-time radio, Public Engagement Artist-In-Residence KCHUNG Radio presents a mystery play about a museum not unlike the Hammer. To access the unfolding plot, audience members can check out handheld radios that are triggered by transmitters placed throughout the museum. On opening day, live actors accompany the recorded transmission. Mystery Play runs from 1 to 4pm. Visitors can come in at any time.
Mystery Play is also available as a self-guided experience from December 7-20.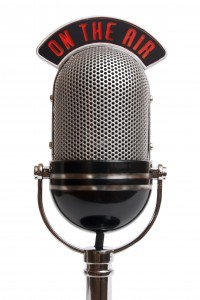 Audio Trailer from KCHUNG's Tumblr:
kchung is proud to present an original, site-specific radio mystery play - behind the stucco facade of the sickle museum - at the hammer museum this december!
created as part of our residency this fall, the play will be broadcast via several micro transmitters from december 7-20, with an opening on the 7th from 1-4pm.
here is a short trailer. *gasp* *scream* *applause*
—
Established in 2011, KCHUNG is a creative hub of artists, musicians, philosophers, and tinkerers broadcasting live on1630AM from a studio above a pho restaurant in Los Angeles's Chinatown. The radio station currently airs 74 live, original shows each month, including reports on wildlife conservation, on-air meditation, gestures of an economic and performative nature, as well as music. While in residence at the Hammer through the end of the year, KCHUNG presents the station's regular programing on-site as well as new programs developed for the museum. Visitors can look forward to projects such as audio tours composed by KCHUNG and remixes of past Hammer programs.

Tags: KCHUNG Radio, Public Engagement