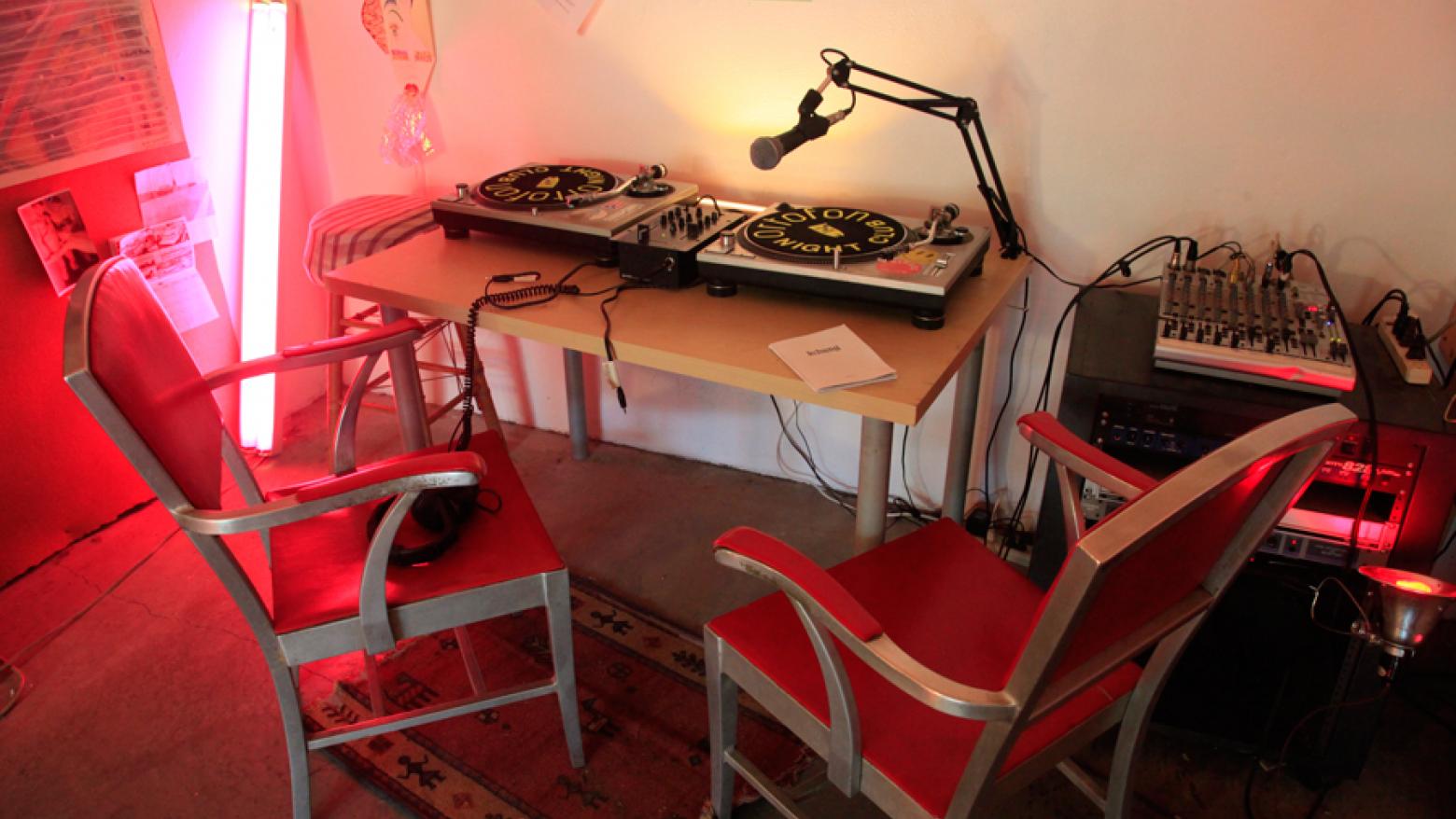 KCHUNG Radio: Opening Day of Mystery Play
Saturday
Dec 7, 2013
1:00 PM to 4:00 PM
This is a past program
In the spirit of old-time radio, Public Engagement Artist-In-Residence KCHUNG Radio presents a mystery play about a museum not unlike the Hammer. To access the unfolding plot, audience members can check out handheld radios that are triggered by transmitters placed throughout the museum. On opening day, live actors accompany the recorded transmission. Mystery Play is available as a self-guided experience from December 7, 2013–January 5, 2014. 
Mystery Play runs from 1 to 4pm. Visitors can come in at any time.
Part of the curatorial department, the Public Engagement program collaborates with artists to develop and present works that create an exchange with the institution and with visitors. Enacted both inside and outside the galleries, Public Engagement projects range from re-envisioned security guard uniforms to library and orchestra residencies. Public Engagement was established in 2009 thanks to a James Irvine Foundation Arts Innovation Fund grant.
The Hammer Museum's Public Engagement program was initiated with funding from The James Irvine Foundation.