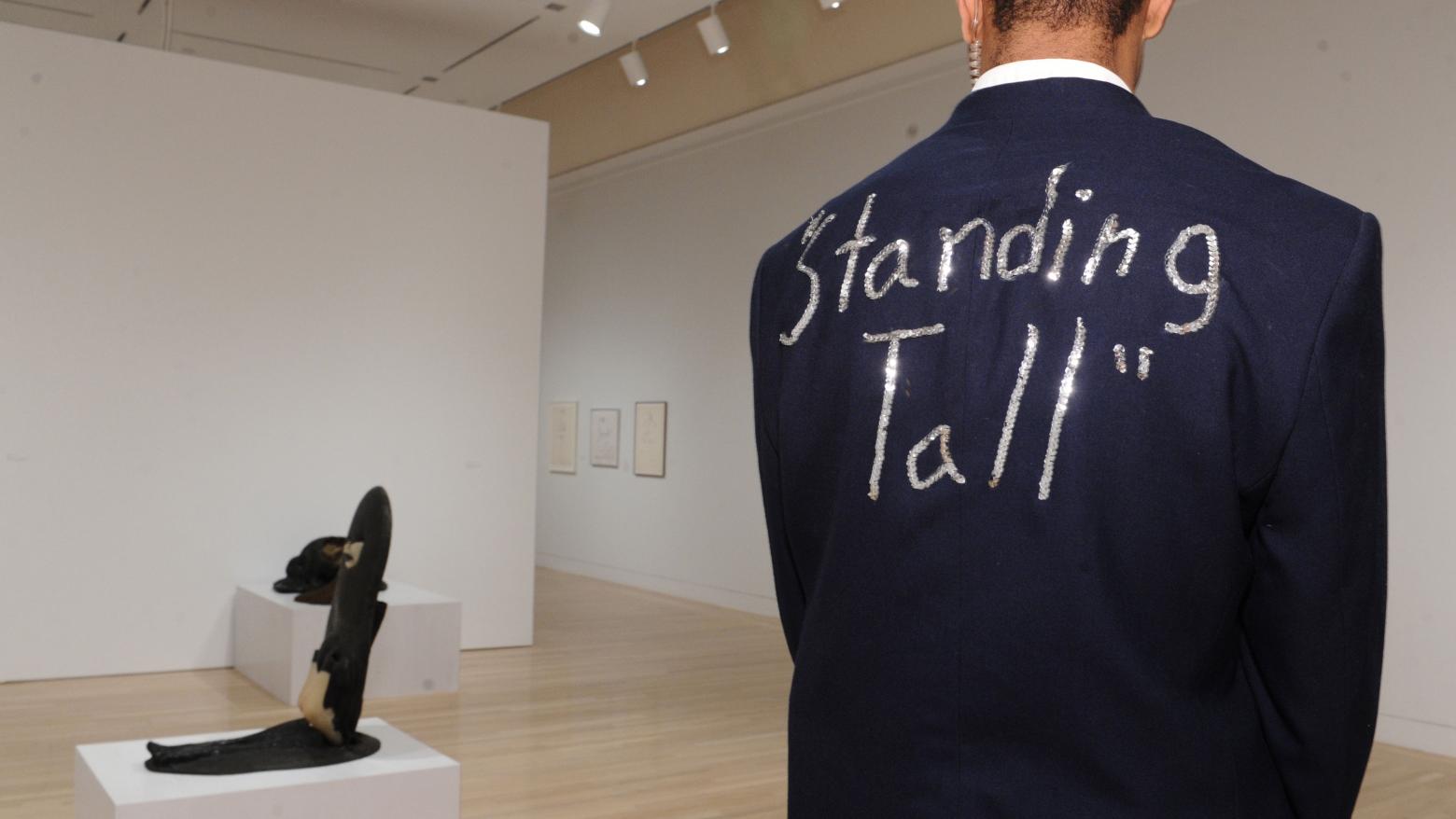 Public Engagement Project by Lisa Anne Auerbach
Last spring artist Lisa Anne Auerbach trained as a Hammer security guard to gain insight on the role of guards at the museum. She subsequently worked shifts in the galleries that informed her Public Engagement project, United We Stand. For her subtle intervention, Auerbach replaced the guards' standard blazers with a new set, tailored for each guard and bearing a slogan on the back related to standing. She honed in on standing as she found it to be a definitive element of her experience as a guard, physically taxing and particular to the guards' job at the museum.
"I wanted my project to both call attention to the personality and humanity of the guard and to encourage viewers to consider one aspect of their daily experience, that of standing," says Auerbach. "At the same time, my goal was to respect the anonymity of guards who did not want to feel like they were on display and to retain what several identified as a comfortable and authoritative part of their daily uniform: the blue blazer."
While on duty in the galleries, guards can choose whether or not to show visitors their sequins by the way they position themselves in relation to the walls, choosing and changing their level of participation in this project.
"It is my hope that this slight intervention will allow visitors the ability to understand a bit about the guard's daily experience and personality and to consider the guard's role within the museum," says Auerbach.
The blazers have become "a real conversation starter," notes Alan, a Hammer Guard who came to the museum in the midst of the project. Blanca, a seven year veteran of the security staff, says "guests go from post to post, just to find out what they say."

The phrases were selected by the guards and transferred onto the garments in their own handwriting. Guards will wear the blazers throughout the museum until the end of April, though some have expressed an interest in wearing them beyond then.
"It's something different, very unusual," considers Hammer guard Marzena. "Finally the visitors are paying attention."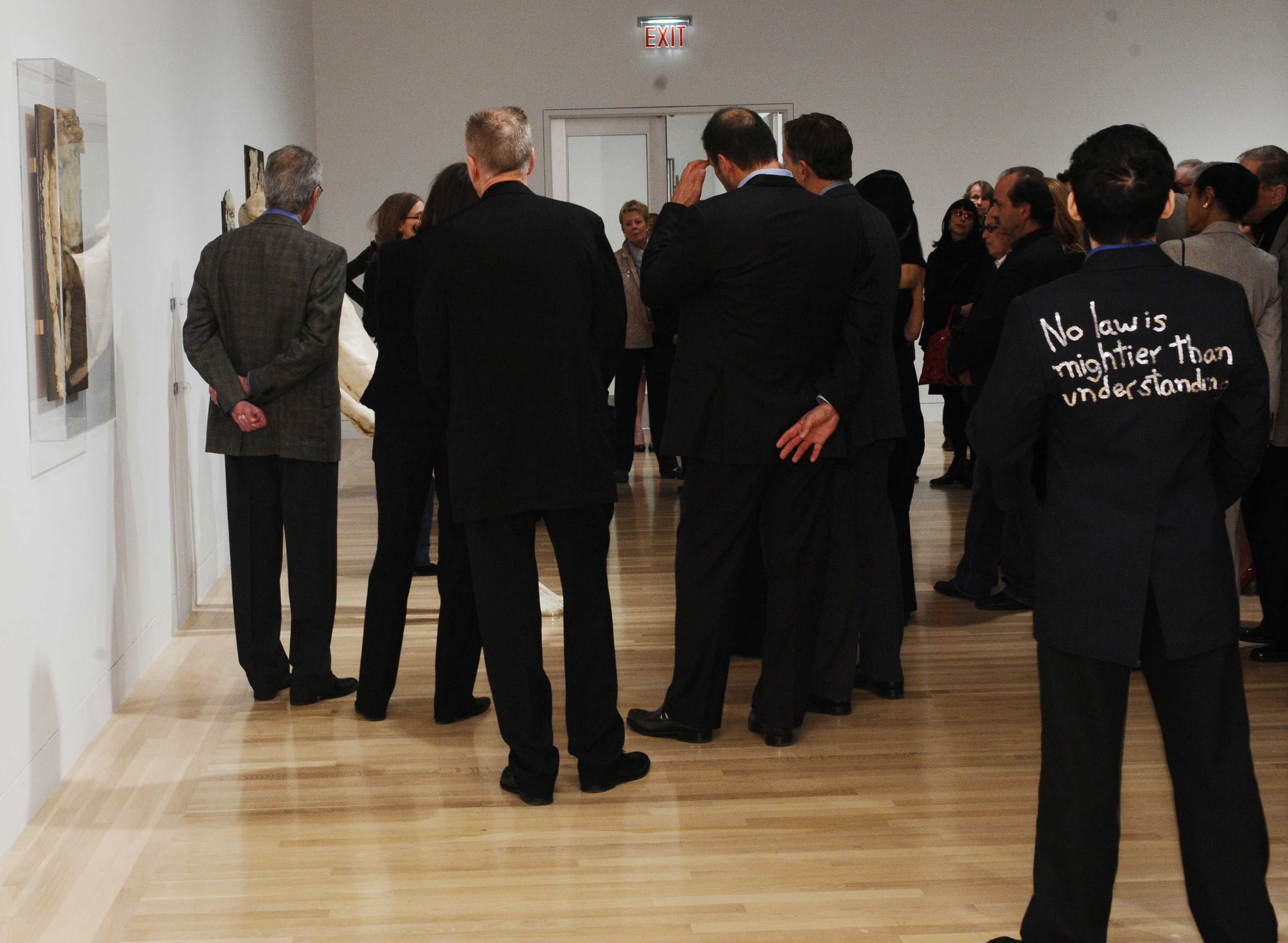 Photography by Stephanie Keenan.
The Hammer Museum's Public Engagement program seeks to create a new kind of interactive museum: an artist-driven visitor engagement program that encourages contact among visitors, artists, and Museum staff, and activates spaces in imaginative ways.
Public Engagement was established in 2009 thanks to a James Irvine Foundation Arts Innovation Fund grant. Via Public Engagement, artists examine and respond to fundamental museum issues related to the visitor experience in an attempt to deepen the Hammer's connection with its guests.