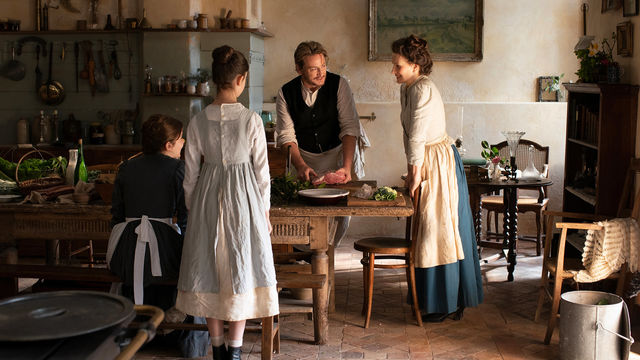 Followed by a Q&A with director Trần Anh Hùng
Time is one the most precious things we have, and yet the art of "taking your time" feels almost lost these days. In The Taste of Things, the meeting of two great art forms—cooking and cinema—results in a sumptuous wonder. Director Trần Anh Hùng, winner of the Best Director award at the 2023 Cannes Film Festival, meticulously unveils the artistry of a late-19th-century cook (Juliette Binoche) and her gourmet employer (Benoît Magimel). Lingering over steaming broths, sizzling meats, and luscious sauces, the film engages senses beyond sight and sound. Wrapped in heartfelt midlife romance, this is a film to let yourself linger on and indulge in. Post-screening conversation moderated by chef Evan Kleiman.
The Taste of Things. 2023. France. Written and directed by Trần Anh Hùng. With Juliette Binoche, Benoît Magimel, Emmanuel Salinger. DCP. 145 min. Courtesy IFC Films
The Taste of Things - Official Trailer
This film program is organized by Rajendra Roy, The Celeste Bartos Chief Curator of Film, and Sean Egan, Producer, Film Exhibitions and Special Projects, The Museum of Modern Art, New York.
The Hammer Museum's presentation is made possible by The Billy and Audrey L. Wilder Foundation.
ATTENDING THIS PROGRAM?
Ticketing: Limit 2 tickets per customer. Your seat(s) will be assigned to you when you pick up your ticket(s) at the box office. Box office opens at 6:00 p.m. Seats are assigned on a first come, first served basis. No late seating; any unclaimed tickets will be released at 6:50 p.m. No refunds and no exchanges. Post-screening guests are subject to change.
Member Benefit: Subject to availability, Hammer Members can choose their preferred seats. Members receive priority ticketing until 15 minutes before the program. Learn more about membership.
Parking: Valet parking is available on Lindbrook Drive for $10 cash only. Self-parking is available under the museum. Rates are $8 for the first three hours with museum validation, and $3 for each additional 20 minutes, with a $22 daily maximum. There is an $8 flat rate after 6 p.m. on weekdays, and all day on weekends.
Read our food, bag check, and photo policies.