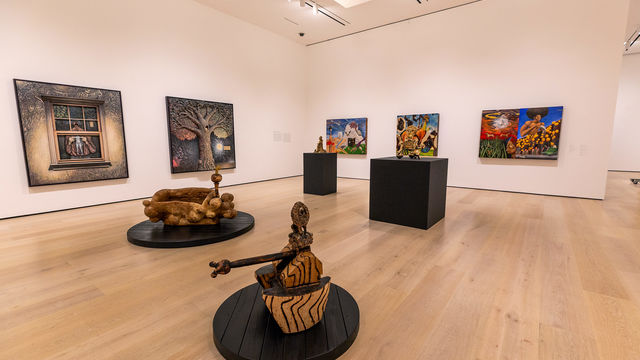 Made in L.A. 2023: Acts of Living Curator Walk-through
Exhibition curators Pablo José Ramírez and Diana Nawi will lead a walkthrough of Made in L.A. 2023: Acts of Living
ATTENDING THIS PROGRAM?
Ticketing: This free program is not ticketed.
Parking: Valet parking is available on Lindbrook Drive for $10 cash only. Self-parking is available under the museum. Rates are $8 for the first three hours with museum validation, and $3 for each additional 20 minutes, with a $22 daily maximum. There is an $8 flat rate after 5 p.m. on weekdays, and all day on weekends.
Read our food, bag check, and photo policies.
Read the Hammer's full COVID-19 safety guidelines.