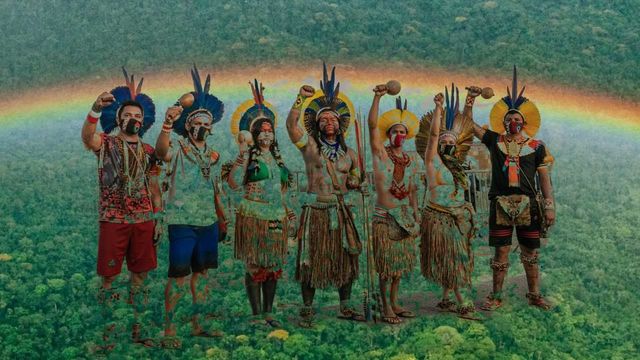 Protecting the Amazon Rainforest: Averting the Ecological Tipping Point
Copresented with Artists for Amazonia
An evening dedicated to protecting the Amazon rainforest from reaching an ecological tipping point.
Hammer Channel includes 1,000+ talks, performances, artist profiles, and more. Search, clip, and share topics ranging from politics and activism to art, film, and literature.
Captions and full transcripts are available on Hammer Channel.
Indigenous leaders and artists lead a conversation on the global significance of the Amazon biome by highlighting how California's oil imports affect the future of the Amazon rainforest and calling for 80% of the Amazon to be permanently protected by 2025. They will also present the Amazon Sacred Headwaters Initiative, which seeks to protect the most biodiverse ecosystems in the world.
Guests include:
Scottie Thompson (emcee), Actress, Activist
Tuntiak Katan (Shuar), Vice-Coordinator of COICA ORG
Nemo Guiquita (Waorani), Confeniae amazonia Women's Director
Domingo Peas (Achuar), Amazon Sacred Headwaters Initiative
Toya Elcio Manchineri (Manchineri), Political Advisor Coiab Amazonia & Coordinator of Territories and Natural Resources for COICA
Grandmother Gloria, Tongva Elder
John Quigley, Director of Artists for Amazonia
Paula Vargas, Brazil Program Director of Amazon Watch
Leila Salazar-Lopez, Executive Director of Amazon Watch
Atossa Soltani, Global Director of the Amazon Sacred Headwaters Initiative
The Artists for Amazonia campaign harnesses the power of creative and entertainment influencers to catalyze global action in response to the threats to indigenous earth defenders in the Amazon rainforest.