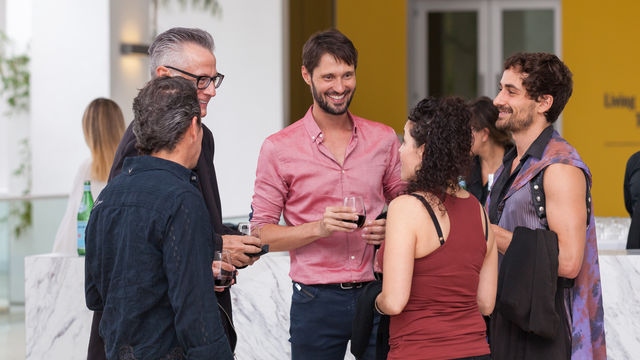 Join us for after-hours walk-throughs of Andrea Bowers and Drawing Down the Moon led by chief curator Connie Butler and curatorial assistant Matthieu Vahanian, followed by drinks and appetizers on the Eileen Norton Promenade.
ATTENDING THIS PROGRAM?
Read the Hammer's full COVID-19 safety guidelines.
Ticketing: This free program is not ticketed.
Entrance: During construction, visitors should the museum's Lindbrook Drive entrance.
Parking: Valet parking is available on Lindbrook Drive for $10 cash only. Self-parking is available under the museum. Rates are $7 for the first three hours with museum validation, and $3 for each additional 20 minutes, with a $20 daily maximum. There is a $7 flat rate after 6 p.m. on weekdays, and all day on weekends.
Large purses, bags, and backpacks are not permitted. Read our food, bag check, and photo policies.