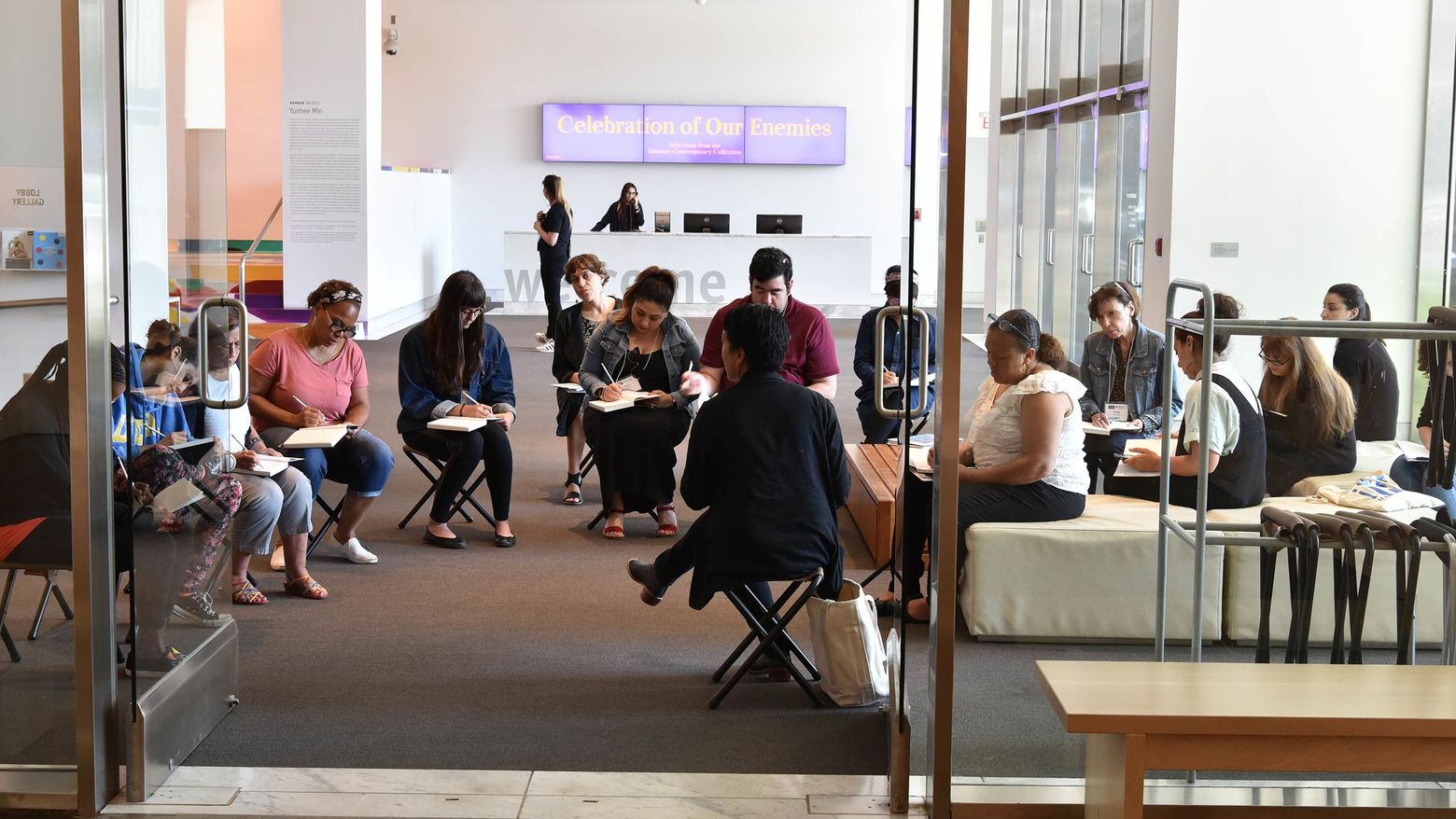 ONLINE: Teaching for Social Change through Art: Strategies for Enhancing Media Literacy in 2020
July 27, 29, & August 3, 2020 3–5:30 PM PDT
How can teachers respond to months of civil unrest, continuous coverage of systemic racism in the media, and youth-led actions to effect social change? At a time when students are burdened with both the emotional toll of a global pandemic and the persistent impacts of racism in our society, the arts can help to process challenges, foster social awareness and productive dialogue, and increase competence in social and emotional learning.
In this three-part online series, teachers will explore strategies for using art to address this current moment in the classroom—whether the classroom is in a physical or virtual space. This program is designed sequentially; however, teachers may sign up for individual sessions.
Session 1—Monday, July 27
Strategies for Integrating Media Literacy and the Arts
UCLA professor Jeff Share provides an overview of media literacy, museum educators share strategies for analyzing art and media, and teaching artist Felix Quintana demonstrates a digital art activity that juxtaposes personal archives and popular media.
Session 2—Wednesday, July 29
Responding to Current Events through Theatre and Literary Arts
Poet, performer, and librettist Douglas Kearney discusses his practice, museum educator Tara Burns shares interactive strategies for engaging with art, and teaching artist Kimiko Warner-Turner leads a performance workshop grounded in the concept of communal dreaming in an unjust world.
Session 3—Monday, August 3
Responding to Media through Visual Arts
Artist Kandis Williams discusses the relationship between ethics and aesthetics in dominant media narratives, museum educator Hallie Scott models strategies for critically analyzing works of art, and teaching artist Marissa Magdalena Sykes shows us how to practice the art of subversion through the creation of zines.
This series is organized by the Hammer Museum and the Visual and Performing Arts Education Program (VAPAE) in the UCLA School of the Arts and Architecture. This program is designed for generalist, art, and English language arts teachers of grades 4–12; however, all are welcome. The sessions will be limited to 200 attendees.
Participants will explore strategies for:
strengthening media literacy skills through critical analyses of visual images
integrating the arts to support students' social and emotional health during tumultuous times
teaching and creating artworks in digital formats that are designed to increase awareness of societal inequities
Please note that this event will be recorded. By attending, you grant the Hammer permission to use your image, statements, and actions in any medium or context without further authorization or compensation.