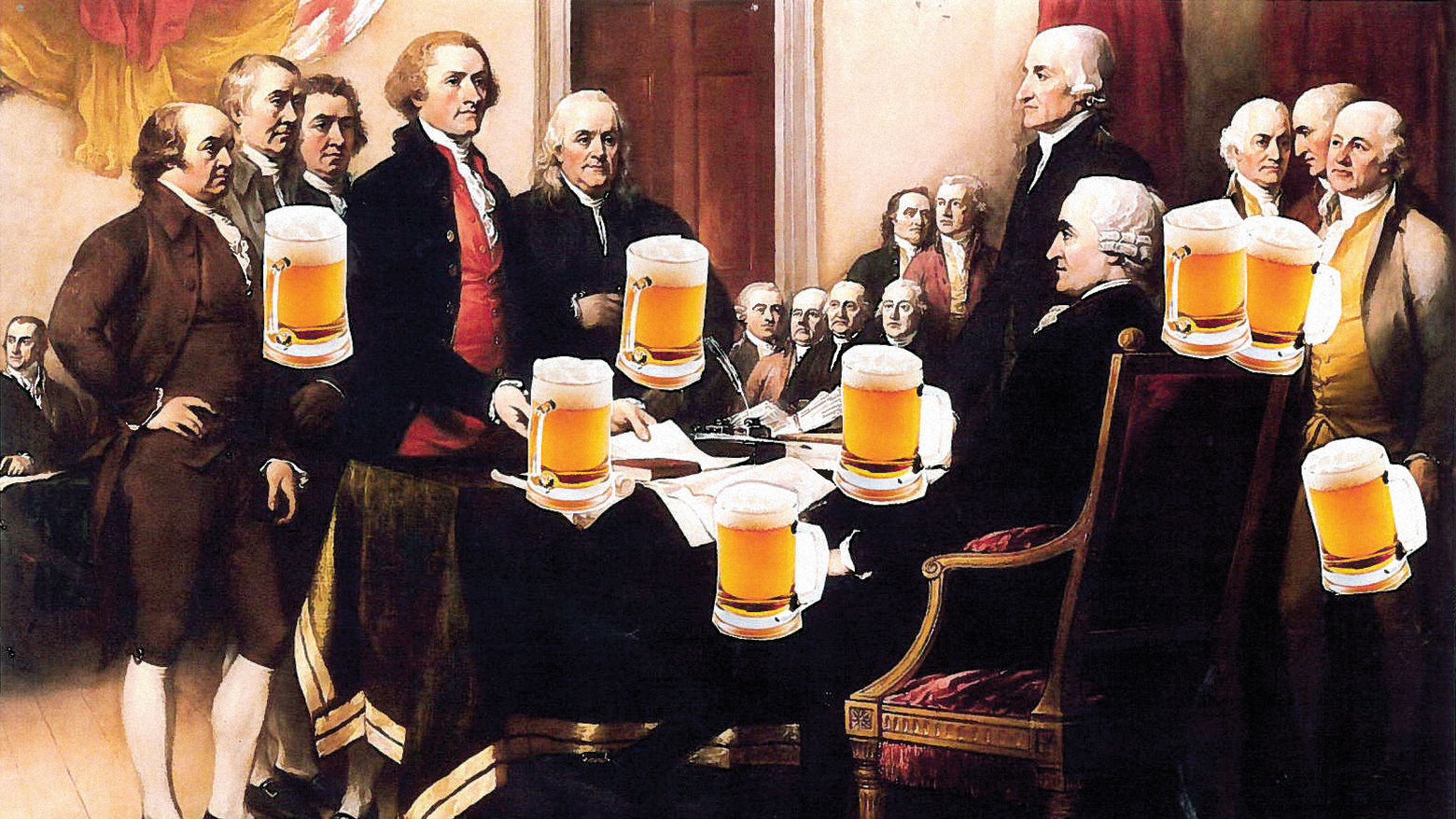 ONLINE: Constitution Happy Hour 2020
Tuesday MAY 12, 2020 5:00 PM PDT
May 12: Does the US Constitution grant Congress or a state grand jury the power to subpoena a president's financial records? Learn more about oversight, authority, and whether the Supreme Court will provide clarity on these issues or send them back to Congress to decide. Fix a drink and join Loyola Law School professor Jessica Levinson for a live, interactive Zoom discussion.
Part of the artist Linda Pollack's ongoing project My Daily Constitution.
Constitution Happy Hour - May 12, 2020
Attending This Program?
Join live: RSVP to receive an email reminder on the day of the program with the link to tune in. The link to join will also be posted here 2 hours before the program starts.
Watch later: This program will be recorded and the recording will be available soon after.
Help with Zoom: This program will be held on the Zoom platform. Visit http://zoom.us/test to join a test meeting, then follow the instructions to test your video and audio. If you have never used Zoom before, you will be prompted to download the Zoom app or join from your browser. Zoom works best on the Chrome browser.
Give back: This program is free. The Hammer relies on your support in order to present its programs and exhibitions. Please consider making a contribution.
Please note that this event will be recorded. By attending, you grant the Hammer permission to use your image, statements, and actions in any medium or context without further authorization or compensation.
Recent Happy Hour Recordings
April 30: Where do our representatives get the power to implement stay-at-home orders during a pandemic? At what point does government action unconstitutionally trample on individual rights?
Part of the artist Linda Pollack's ongoing project My Daily Constitution.
Constitution Happy Hour - April 30, 2020
All public programs are free and made possible by a major gift from an anonymous donor. Generous support is also provided by Susan Bay Nimoy and Leonard Nimoy, Good Works Foundation and Laura Donnelley, the Elizabeth Bixby Janeway Foundation, The Samuel Goldwyn Foundation, an anonymous donor, and all Hammer members.
Readings are supported by GRoW @ Annenberg.
Digital presentation of Hammer public programs is made possible by The Billy and Audrey L. Wilder Foundation.
Hammer public programs are presented online in partnership with the #KeepThePromise campaign—a movement promoting social justice and human rights through the arts.