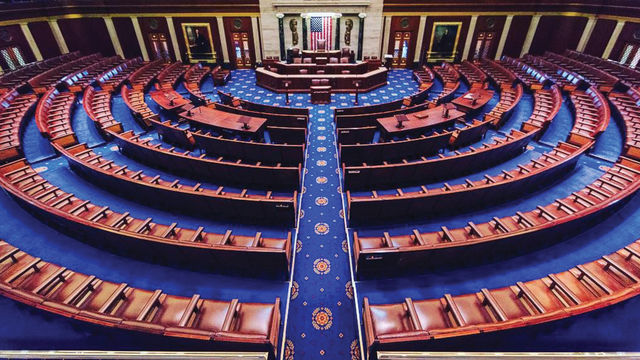 Impeachment: What Just Happened?
Hammer Forum is made possible by the Rosenbloom Family
For only the third time in US history, the president has been impeached and faces possible conviction and removal from office. What were the arguments for and against impeachment? Which party and candidates stand to gain or lose the most? Loyola Law School professor Jessica Levinson and political science professor Michael A. Genovese, author of How Trump Governs: An Assessment and a Prognosis, join moderator Shaniqua McClendon, political director for Crooked Media.
All public programs are free and made possible by a major gift from an anonymous donor.
Generous support is also provided by Susan Bay Nimoy and Leonard Nimoy, Good Works Foundation and Laura Donnelley, the Elizabeth Bixby Janeway Foundation, The Samuel Goldwyn Foundation, the City of Los Angeles Department of Cultural Affairs, an anonymous donor, and all Hammer members.
Digital presentation of Hammer public programs is made possible by The Billy and Audrey L. Wilder Foundation.
Hammer public programs are presented online in partnership with the #KeepThePromise campaign—a movement promoting social justice and human rights through the arts.
Hammer Forum is an ongoing series of timely, thought-provoking events addressing social and political issues.