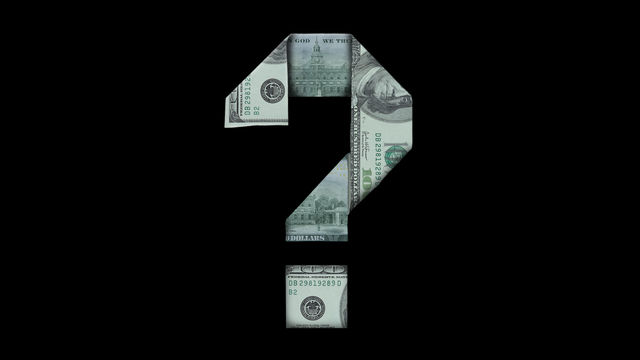 Checks, Balances & the Future of the Consumer Financial Protection Bureau
Checks, Balances & the Future of the Consumer Financial Protection Bureau
Hammer Forum is made possible by the Rosenbloom Family
In the wake of the 2008 financial crisis, Congress created the Consumer Financial Protection Bureau (CFPB) as part of the historic Dodd-Frank Act. This new federal agency—a signature achievement of Senator Elizabeth Warren under the Obama administration—was established to protect everyday consumers who utilize services such as credit cards, mortgages, and loans. But was the CFPB's structure, and its quasi-independence from the Executive Branch, unconstitutional? A recent ruling by the Supreme Court declared that the agency's structure violates the separation of powers. While the decision did not go so far as to dismantle the CFPB entirely, it did grant the President the authority to remove its director at will. What does the decision mean for the future of the CFPB, and for consumers' rights during the current era of economic uncertainty?
Loyola Law School professor Jessica Levinson moderates a discussion with Constitutional scholar Charlton Copeland, professor at the University of Miami School of Law, and corporate governance expert Jennifer Taub, professor at the Western New England University School of Law.
Speaker Bios
Jennifer Taub is the author of financial crisis book Other People's Houses published in 2014 by Yale Press. She is also the co-author with the late Kathleen Brickey of Corporate and White Collar Crime: Cases and Materials, 6th edition, published in 2017 by Wolters Kluwer. Formerly an Associate General Counsel at Fidelity Investments, Taub's research and writing focuses on corporate governance and financial market regulation. She is a graduate of Harvard Law School and Yale College and a professor of law. She teaches courses in Contracts, Corporations, Securities Regulation, and White Collar Crime. Read more.
Charlton Copeland joined the faculty at University of Miami School of Law in 2007. He teaches Civil Procedure I and II, Federal Courts, Administrative Law, and the Regulatory State. In addition, he has served as the Faculty Coordinator of the Florida Supreme Court Internship Program, and the Law School's Washington, DC Externship Program, where he teaches Federal Policy Making: Legislation, Regulation and Litigation. He is a 2015 recipient of the Richard Hausler Golden Apple Award for the faculty member contributing the most to the student body both academically and through his or her extracurricular activities. Read more.
Jessica Levinson studies the law of the political process, including election law and governance issues. Her work focuses on ethics, political corruption, voting rights, campaign finance, ballot initiatives, redistricting, term limits, and state budgets. Read more.
ATTENDING THIS PROGRAM?
Join live: RSVP to receive an email reminder on the day of the program with the link to tune in. The link to join will also be posted here 2 hours before the program starts. Note that this program has a capacity limit of 1,000 concurrent viewers.
Watch later: This program will be recorded. The recording will be available soon after on Hammer Channel, our video platform where you can watch 1000+ talks, performances, artist profiles, and more.
Help with Zoom: If you have never used Zoom before, you will be prompted to download the Zoom app or join from your browser. Zoom works best on the Chrome browser.
Having trouble? Contact our visitor experience team at info@hammer.ucla.edu or 310-443-7000.
Give back: This program is free. The Hammer relies on your support in order to present its programs and exhibitions. Please consider making a contribution.
Please note that this event will be recorded. By attending, you grant the Hammer permission to use your image, statements, and actions in any medium or context without further authorization or compensation.
Hammer Forum is an ongoing series of timely, thought-provoking events addressing social and political issues.
All public programs are free and made possible by a major gift from an anonymous donor.
Generous support is also provided by Susan Bay Nimoy and Leonard Nimoy, Good Works Foundation and Laura Donnelley, the Elizabeth Bixby Janeway Foundation, The Samuel Goldwyn Foundation, the City of Los Angeles Department of Cultural Affairs, an anonymous donor, and all Hammer members.
Digital presentation of Hammer public programs is made possible by The Billy and Audrey L. Wilder Foundation.
Hammer public programs are presented online in partnership with the #KeepThePromise campaign—a movement promoting social justice and human rights through the arts.