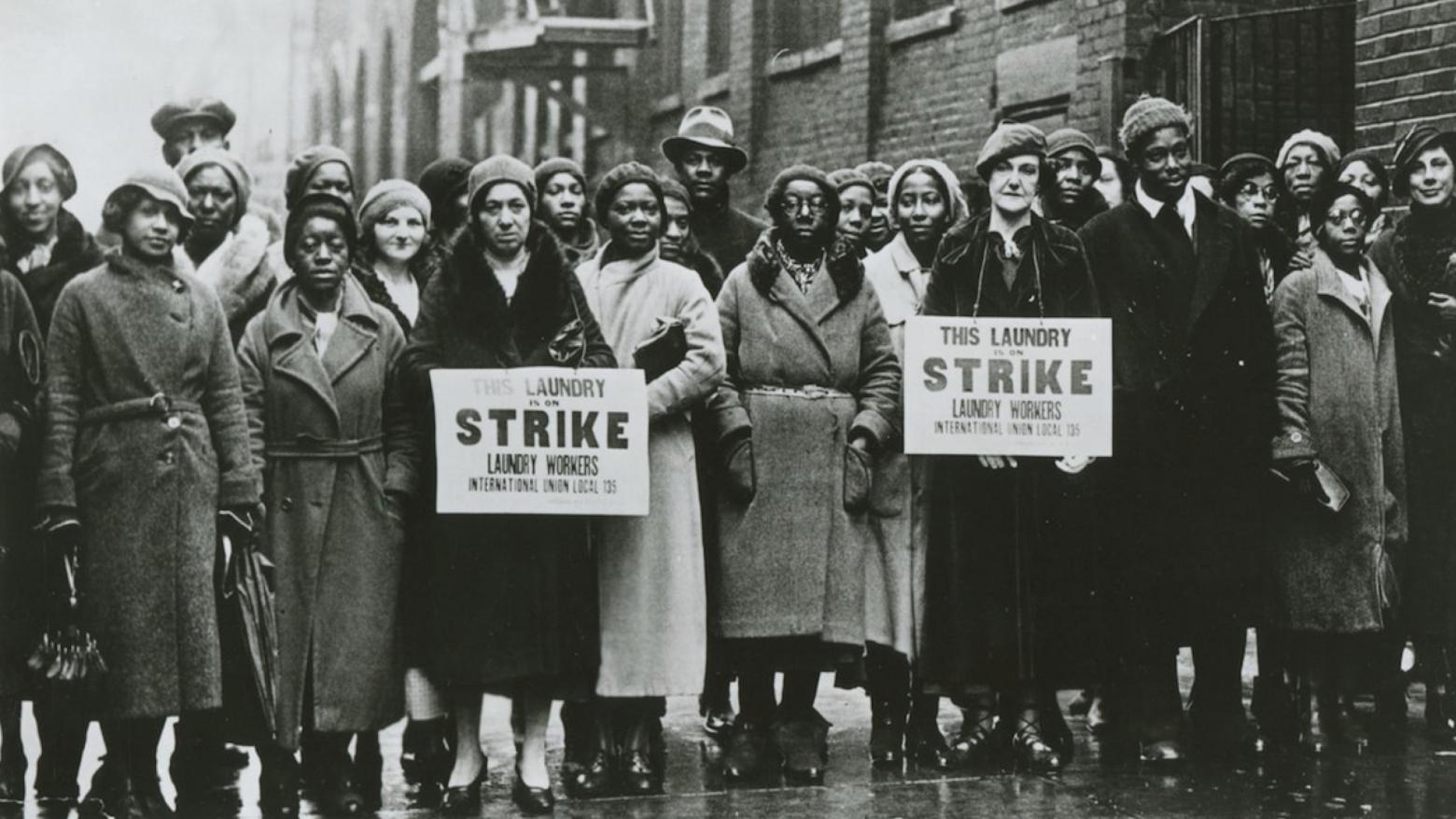 The Last Truck / Union Maids / Methadone
Sunday
Nov 17, 2019
7:00 PM
This is a past program
The
UCLA Film & Television Archive
presents classic film and contemporary cinema in the Hammer's Billy Wilder Theater. Archive tickets are $9 general admission and free for UCLA students.
Part of
Julia Reichert: 50 Years in Film
, presented by the UCLA Film & Television Archive, the Hugh M. Hefner Classic American Film Program, Netflix, and the International Documentary Association.
The Last Truck: Closing of a GM Plant
Two days before Christmas in 2008, the General Motors assembly plant in Moraine, Ohio, shut its doors. As a result, 2,000 workers and 200 management staff were let go and related businesses shuttered, resulting in thousands more displaced workers. But the GM staff lost much more than jobs—they lost the pride shared in their work and the camaraderie they built through the years. To the natives of the greater Dayton area, General Motors wasn't just a car company—it was the lifeblood of the community. Events captured in the film serve as an interesting harbinger of the cultural forces that some believe had a hand in carrying Donald Trump to the White House. Produced by HBO Films, The Last Truck was nominated for an Academy Award for Best Documentary Short Subject. (2009, dir. Julia Reichert, Steven Bognar, DCP, color, 40 min.)
Union Maids
Told through the eyes of three remarkable women, Union Maids opens up one of the great untold stories in our history: the fight to form industrial unions in the first half of the 20th century. The film follows Stella, Sylvia, and Kate—all humorous storytellers—as they leave their small farms for the promise of greater job opportunities in Chicago and eventually join the battle for better conditions for factory workers. The three recount their experiences of working 14-hour days in factories where management had all the power and workers had none—especially women and minorities. A compelling history of the era unfolds as they recall their first union meetings, the days of sit-down strikes, organizing the Congress of Industrial Organizations in the stockyards, and facing police shotguns to fight the evictions of unemployed workers. Nominated for an Academy Award for Best Documentary Feature. (1976, dir. Julia Reichert, Jim Klein, Miles Mogulescu, DCP, black and white, 48 min.)
Methadone: An American Way of Dealing
Methadone: An American Way of Dealing is, unfortunately, a still-relevant film about how the rise in heroin addiction was typically addressed in the early 1970s. Set in Dayton, Ohio, Methadone captures how social services, designed to help, in fact often neutralize those they intend to serve when professionals treat social problems as mental illness or personal weakness. It is a sobering testament about what can happen to those unable to buy into the American Dream. (1974, dir. Julia Reichert, Jim Klein, DCP, black and white, 60 min.)