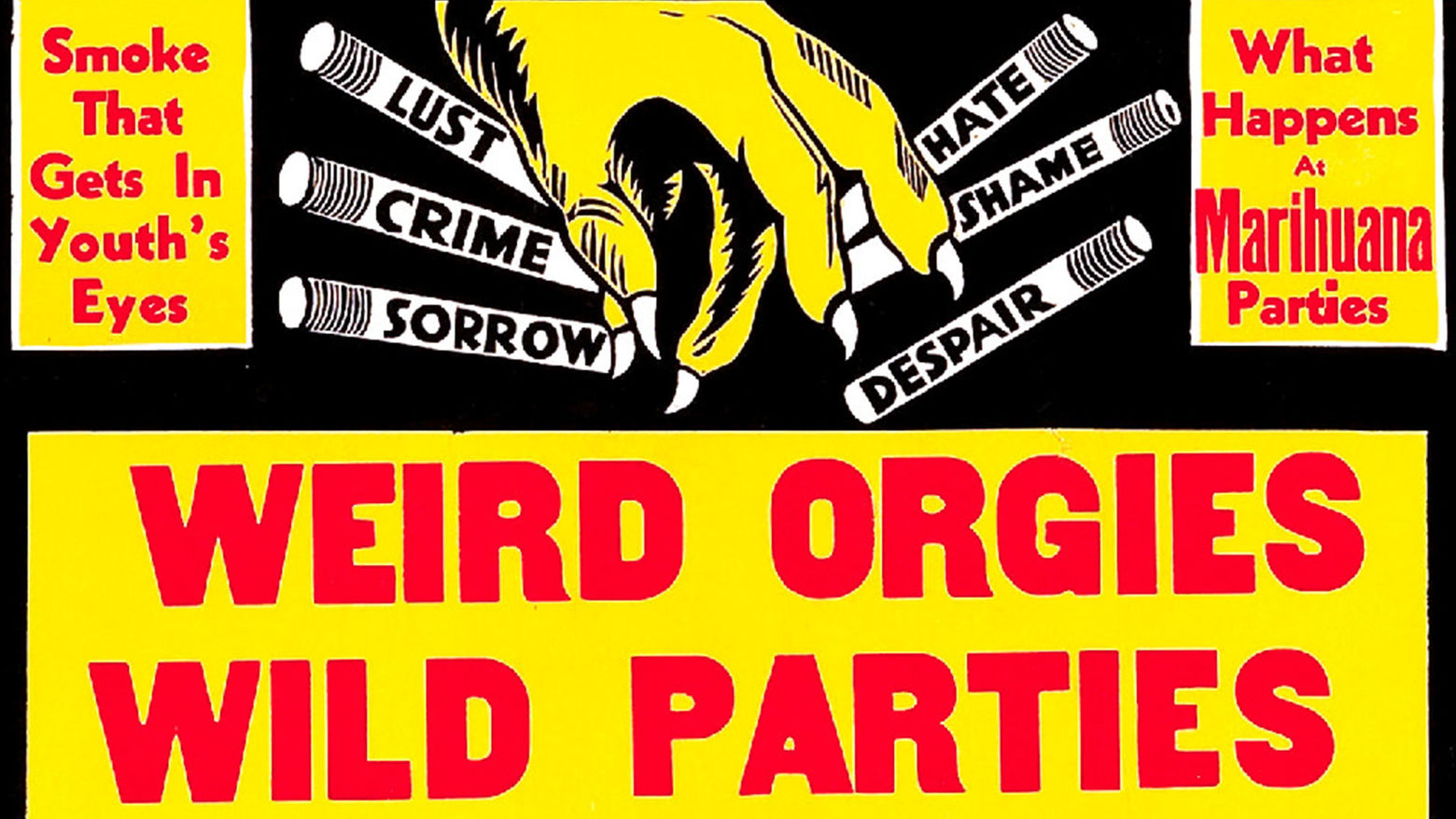 She Shoulda Said 'No!' / Narcotic / Marihuana
Friday
Sep 20, 2019
7:30 PM
This is a past program
The
UCLA Film & Television Archive
presents classic film and contemporary cinema in the Hammer's Billy Wilder Theater. Archive tickets are $9 general admission and free for UCLA students.
The March of Crime, Vol. 1
The history of the mondo film begins with this sleazoid newsreel packed with grizzly images of contemporaneous executions and murder scenes sutured together with scenes of modern policing techniques and a narration about the role of parental discipline in reducing crime to give the whole thing the thinnest veneer of responsibility. (1936, dir. Dwain Esper, DCP, black and white, 9 min.)
She Shoulda Said 'No!'
The "All Star Hollywood Cast" touted in the opening credits of this police procedural with overtones of noir done on the dirt-cheap includes—along with Alan Baxter and Jack Elam—Lila Leeds, the party host who was arrested in 1948 with Robert Mitchum in one of Hollywood's most notorious drug scandals. While Mitchum emerged with his career intact, Leeds was forced to go slumming for exploitation producers looking to cash in on her ill fame.
In She Shoulda Said 'No!' art imitates life with Leeds playing a showgirl who holds wild pot parties in her suburban home to help put her kid brother through college. When the boy finds out the source of his sister's support he kills himself for shame and she spirals into feverish madness before helping the cops catch the dealer who led her astray. (1949, Sam Newfield, DCP, black and white, 71 min.)
Narcotic
Doe-eyed teens aren't the only victims of dope and its nefarious purveyors in this cautionary tale. Case in point, director Dwain Esper's exposé of the medical profession's easy path to dissolution in this "case history." Struggling to get his practice off the ground, Dr. William Davies is led to an opium den by a former classmate, a Chinese immigrant played in yellow face, to relieve his stress. Davies soon abandons his Hippocratic Oath to hustle miracle cures and keep feeding his habit. A greasy slab of pulp, Esper jolts the proceedings with shock cuts to documentary footage including graphic surgery, needle injections in close-up, and, in a particularly surreal gambit, a snake eating another snake inserted into a fight sequence between Davies and his disloyal partners. (1933, dir. Dwain Esper, DCP, black and white, 61 min.)
Marihuana: Weed with Roots in Hell
Exploitation auteur Dwain Esper and his wife and regular collaborator, screenwriter Hildegarde Stadie, virtually cornered the market on drug films in the 1930s, owing, perhaps, to Stadie's personal experience with addicts in her own family. Stadie's prologue for Marihuana cites "actual case histories" as the source for the sordid tale to follow, although fantastical melodrama seems the more likely inspiration. A dealer prowling a beer hall where local wayward teens hang out convinces a group, including rebellious blonde Burma, to come back to his beach house where the gang smokes "the funniest cigarettes" they've ever seen. Before the night is over, a girl drowns and Burma gets pregnant. Thus begins Burma's steep descent into the underworld, where she rises again as the "Queen of the Snow Peddlers" with murder, kidnapping, and suicide still in the offing. Marihuana. It's a hell of a drug. (1936, Dwain Esper, DCP, black and white, 55 min.)