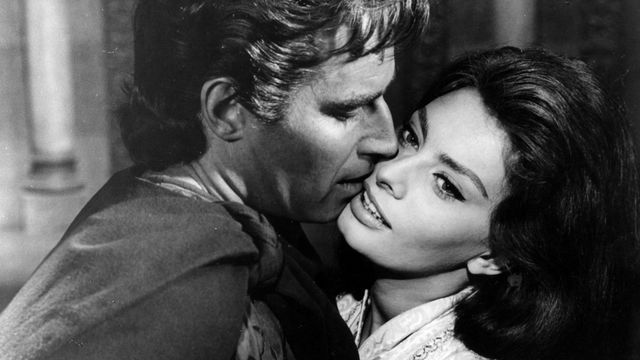 The
UCLA Film & Television Archive
presents classic film and contemporary cinema in the Hammer's Billy Wilder Theater. Archive tickets are $9 general admission and free for UCLA students.
One of the great super-productions of the postwar era, this film explores the lives of Spanish warrior El Cid (Charlton Heston) and his wife (Sophia Loren) in a feudal Spain that was divided into Christian and Muslim kingdoms. Director Anthony Mann and producer Samuel Bronston, who became a studio mogul in Spain, shot the film's violent action and spectacular pageantry in medieval castles and against grand landscapes. With a cast of thousands (the Francoist Spanish army in medieval armor), it's the physical pinnacle of the historical epic that pits heroic nobility against perverse cruelty. (1961, dir. Anthony Mann, 35mm, color, 182 min.)
Print courtesy of George Eastman Museum.