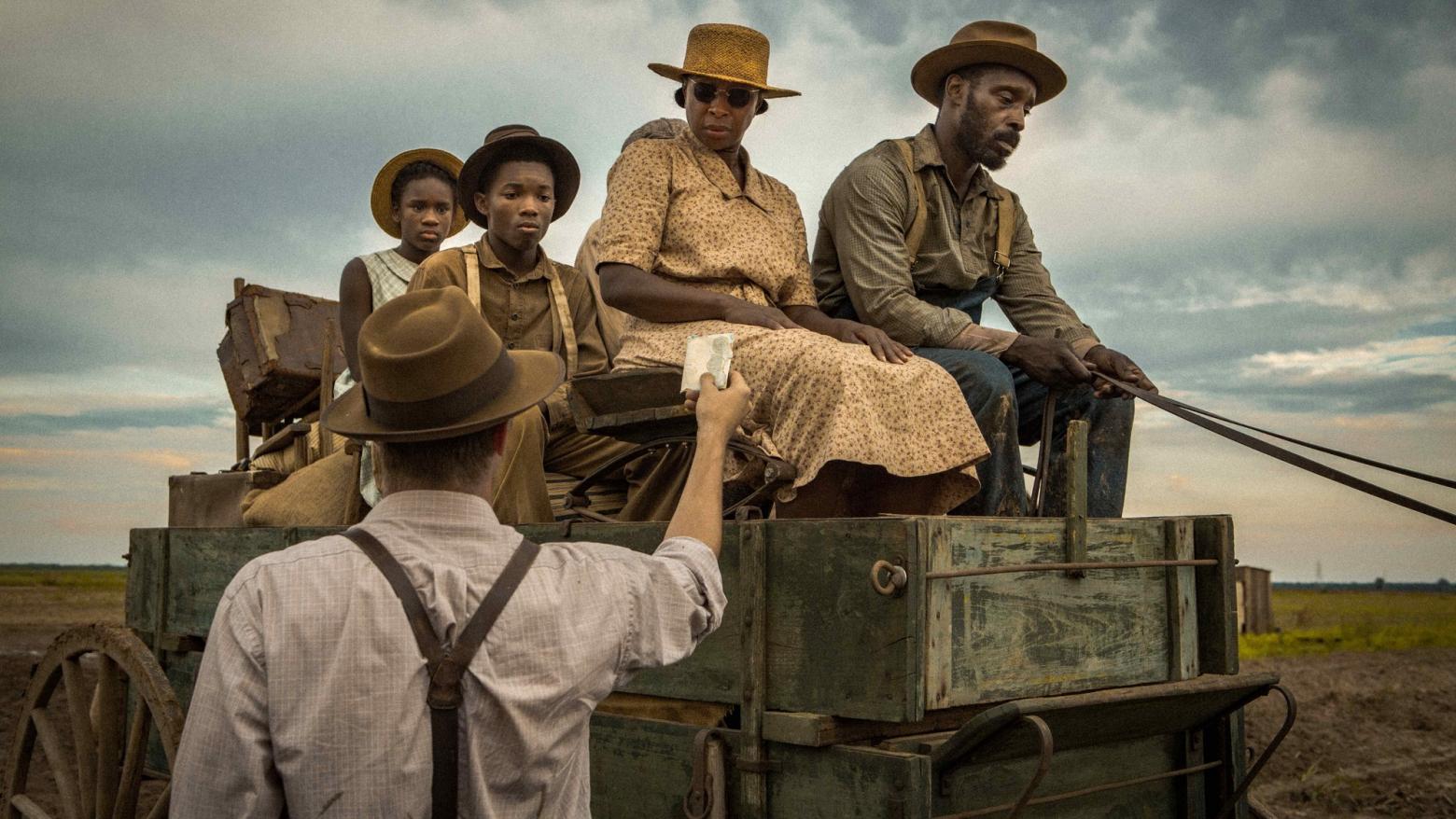 Mudbound, and Q&A with Dee Rees, Mary J. Blige, Jason Mitchell, and Garrett Hedlund
Monday
Dec 4, 2017
7:30 PM
This is a past program
Director Dee Rees arrived with a burst of energy and vision with her debut feature Pariah in 2011. With Mudbound, she delivers an epic narrative of American trauma and resilience, told with an intimate touch. Set in the aftermath of World War II in rural Mississippi, the film focuses on two families (one white and one black), each fighting for a dignified, fulfilled life. If even today we seem stuck in a cycle of progress impeded by unaddressed racial injustice, Rees and her remarkable cast (including Jason Mitchell, Mary J. Blige, Carey Mulligan, and Garret Hedlund) offer a powerful portrait of personal struggle and unlikely alliances that provide some hope of a better future. 
A Q&A with director Dee Rees and actors Mary J. Blige,Jason Mitchell, and Garrett Hedlund follows the screening.
Mudbound. 2017. USA. Directed by Dee Rees. DCP courtesy of Netflix. 134 min.
ATTENDING THIS PROGRAM?
Location: Billy Wilder Theater at the Hammer Museum
Parking: Under the museum, $6 flat rate after 6 p.m. (cash or check only)
Food and Drink: Food and drink may not be carried into the Billy Wilder Theater.
Membership: Hammer members receive half-off the general admission ticket price. Sign up for membership today, and you'll receive a discount code for The Contenders with your confirmation email. Questions? Email [email protected] or give us a call at 310-443-7050.
This film program is organized by Rajendra Roy, The Celeste Bartos Chief Curator of Film, and Sean Egan, producer, film exhibitions and projects, The Museum of Modern Art, New York.
The Hammer Museum's presentation is made possible by The Billy and Audrey L. Wilder Foundation.
 
Media sponsorship is provided by The Hollywood Reporter. Additional media support is provided by Time Out L.A.