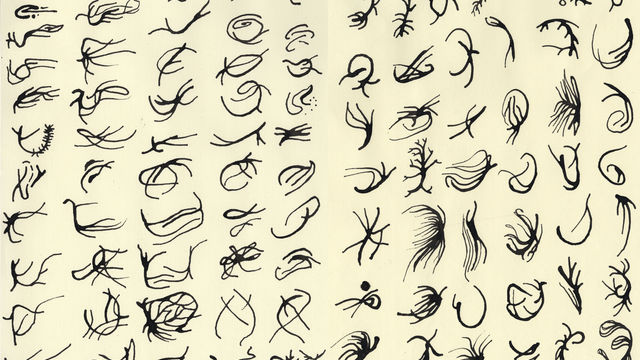 Off-Site Program: Kenyatta A.C. Hinkle: Navigating Ain'tness
For Los Angeles-based multidisciplinary artist Kenyatta A.C. Hinkle, "Kentifrica" is a physical and theoretical place that blurs reality and fiction. It is a contested geography/continent for which the artist has been developing an educational and research platform over the past few years. The name is a combination of the geographies of Hinkle's ancestral lands of Kentucky and parts of West Africa, and she considers herself to be a descendant of this place. By re-creating artifacts and sharing narratives and customs from her research archives, she is reconstructing a Kentifrican identity that invites a critical engagement with the intersections of collective and personal histories, diaspora, migration, immigration, cross-cultural exchange, and issues of geography and authority in relationship to knowledge production.
The Kentifrican proverb "Looking Where it Ain't" serves as the basis for this performative lecture. Passed down to the artist by her great-great-uncle, the saying suggests that "things we are looking for can be found in the last place that we would expect them to be." These places where we refuse to look are continually determined by our own biases and fidelity to constructions of historical "truth." Through the embodiment of various voices and modes of address, Hinkle examines what happens to bodies in transit and how they are contextualized culturally and impacted by historically sanctioned dominant signifiers of race and culture. 
Attending this Program?
Location: Art + Practice, 4339 Leimert Boulevard, Los Angeles, CA, 90008
Ticketing: This event is not ticketed and begins promptly at 7 p.m. Seating is first-come, first-served.
BIOGRAPHY
Kenyatta A.C. Hinkle (b. 1987, Louisville, KY) is an interdisciplinary visual artist, writer, and performer. Her practice fluctuates between collaborations and participatory projects with alternative gallery spaces within various communities to projects that are intimate and based upon her private experiences in relationship to historical events and contexts. A term that has become a mantra for her practice is the "Historical Present," as she examines the residue of history and how it affects our contemporary world perspective. Her artwork and experimental writing has been exhibited and performed at the Hammer Museum during Made in L.A. 2012; The Studio Museum in Harlem, New York; Project Row Houses, Houston, TX;  and The Museum of Art at The University of New Hampshire. 
Hinkle's work has been reviewed by the Los Angeles Times, LA Weekly, Artforum, The Washington Post, and The New York Times. Hinkle was listed on The Huffington Post's "Black Artists: 30 Contemporary Art Makers Under 40 You Should Know." She is also the recipient of several fellowships and grants including the Cultural Center for Innovation's Investing in Artists Grant, Social Practice in Art (SPart-LA), and the Jacob K. Javits Fellowship for Graduate Study. Hinkle will be representing the United States as a Fulbright Fellow at the University of Lagos, Nigeria in 2015–16.
The Hammer Museum at Art + Practice is a Public Engagement Partnership supported by a grant from The James Irvine Foundation.