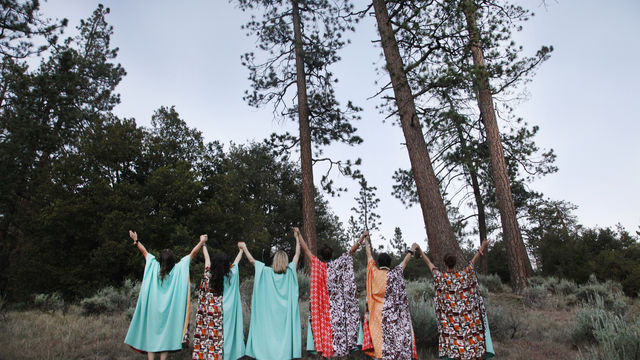 The Sunland Dancers: Friend
to

This is a past program
to

This is a past program
to

This is a past program
to

This is a past program
to

This is a past program
The Sunland Dancers were formed June 2013 by Jmy James Kidd. Friend, their newest dance, premieres on the Gold Stage at The Hammer Museum. Friend is a fertility dance. Friend is female. Friend is lots and lots of feelings. Friend is the expression of all of this at once. Please bring tasty treats to share with all after the dance.
The Sunland Dancers are Olive Blackburn, Shayna Keller, Jmy James Kidd, Perin Hailey McNelis, Jil Stein, Lisa Wahlander and Alexa Weir. 
Schedule
Sat Jun 21, 3:30-5:00PM
Sun Jun 22, 3:30-5:00PM
Thu Jun 26, 1:15-3:15PM
Sat Jun 28, 3:30-5:00PM
Sun Jun 29, 3:30-5:00PM
Photos
View photos from the event here.