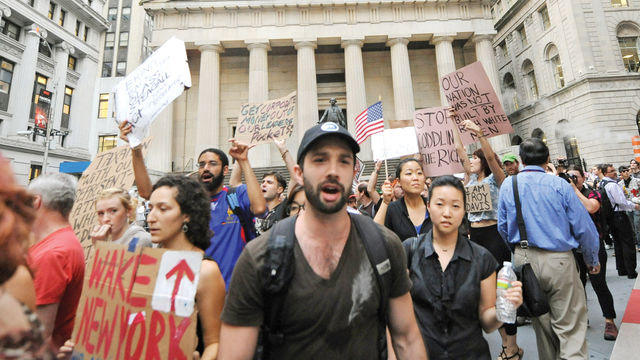 Rebuilding the American Dream for the 99%
Wednesday
Jan 25, 2012
7:00 PM to 9:00 PM
This is a past program
Former White House adviser Van Jones will discuss his new solution-oriented movement to rebuild America for the 99% who find the American dream increasingly unattainable. One of Time magazine's "100 Most Influential People in the World," Jones will present his 10-point plan to fix the economy, create jobs, and restore America's democracy. Jones, who is the author of the New York Times best-seller The Green Collar Economy, will also address how the Occupy Wall Street movement and related protests will affect the 2012 elections.
Public programs are made possible by Hammer Members and the generosity of Bronya and Andrew Galef, Good Works Foundation and Laura Donnelley, and an anonymous donor.
This ongoing series of timely, thought-provoking events addresses current social and political issues.
Hammer Forum is moderated by Ian Masters, journalist, author, screenwriter, documentary filmmaker, and host of the radio programs Background Briefing, Sundays at 11AM, and The Daily Briefing, Monday through Thursday at 5PM, on KPFK 90.7 FM.
Hammer Forum is made possible in part by Bronya and Andrew Galef.