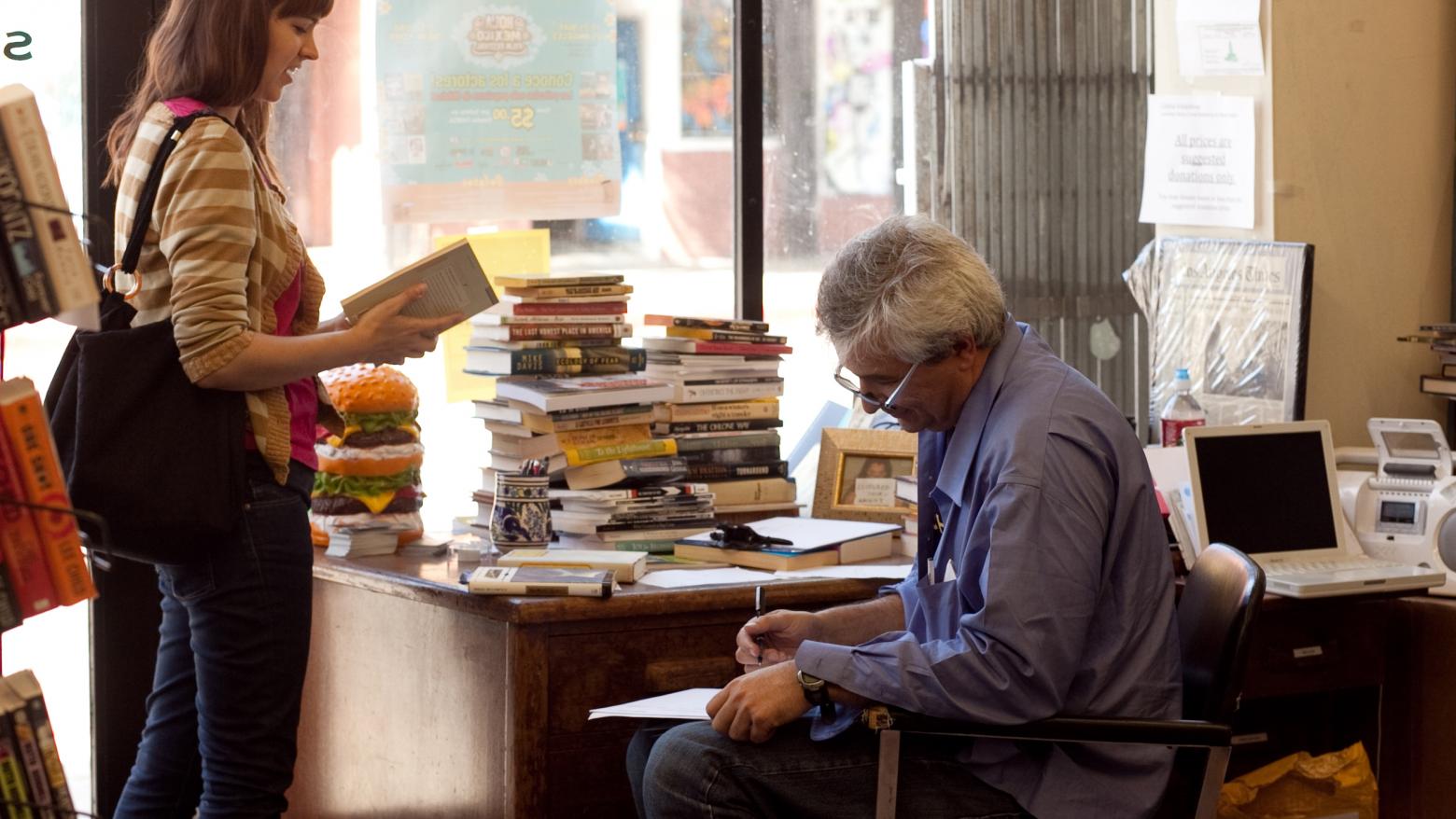 Libros Schmibros: Banham's Four Ecologies Reading Group (Ch 1, 2, 3)
Wednesday
Oct 19, 2011
12:00 PM to 2:00 PM
This is a past program
This lunchtime reading group hosted by Colleen Jaurretche and David Kipen will explore Reyner Bahham's Los Angeles: The Architecture of Four Ecologies.
About the Book
In Los Angeles: The Architecture of Four Ecologies, architectural critic Peter Reyner Banham (1922-1988) examined the built environment of Los Angeles in a way no architectural historian before him had done, looking with fresh eyes at its manifestations of popular taste and industrial ingenuity, as well as its more traditional modes of residential and commercial building. His construct of "four ecologies" examined the ways Angelenos relate to the beach, the freeways, the flatlands, and the foothills. Banham delighted in this mobile city and identified it as an exemplar of the posturban future.
Libros Schmibros at the Hammer
The Hammer Museum's Public Engagement program brings an artist project by David Kipen—an interpretation of Libros Schmibros, a non-profit lending library and used-book shop in Boyle Heights—to the Hammer lobby through November 5. Kipen, a book critic and former Director of Literature for the National Endowment of the Arts, established Libros Schmibros in July 2010 with his collection of roughly seven thousand books. 
All visitors are welcome to borrow books for free or to keep one if they prefer. In the latter case, Libros Schmibros suggests a donation of half the cover price, except for Westwood and Boyle Heights residents, who are invited to donate just a dollar.
The Hammer Museum's Public Engagement program seeks to create a new kind of interactive museum: an artist-driven visitor engagement program that encourages contact among visitors, artists, and Museum staff, and activates spaces in imaginative ways.
Public Engagement and AIR were established in 2009 thanks to a James Irvine Foundation Arts Innovation Fund grant. Via AIR, artists examine and respond to fundamental museum issues related to the visitor experience in an attempt to deepen the Hammer's connection with its guests.
Libros Schmibros is a fiscally sponsored project of the Pasadena Arts Council's EMERGE Program.