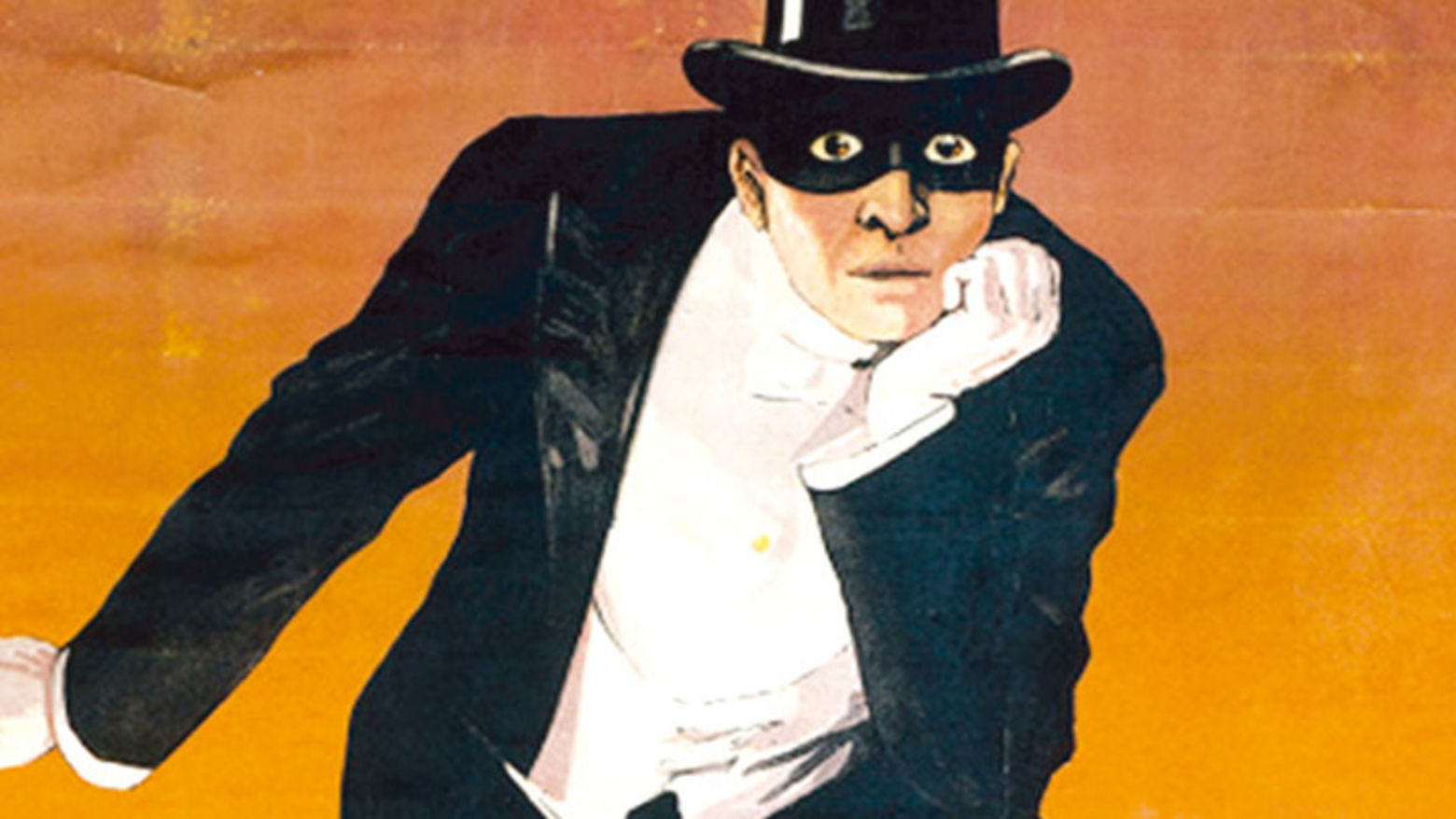 Fantômas Centenaire
Friday
Jan 14, 2011
7:00 PM to 9:00 PM
This is a past program
The archfiend Fantômas was created by Marcel Allain and Pierre Souvestre in early 1911. The villain, in top hat and black mask, strode across the rooftops of Paris with a dagger in one hand, casting his murderous shadow over the city. Born via pulpy paperbacks, he quickly attracted high culture admirers. The Society of the Friends of Fantômas included Cocteau, Max Jacob, Picasso, Apollinaire, and Colette. Magritte and Juan Gris painted him; Kurt Weill composed music for him. In celebration of his 100th birthday, we will screen Louis Feuillade's haunting, essential silent film Le Mort Qui Tue (1913), followed by a discussion, music, and a birthday party in the courtyard.
7:00PM
Screening of Louis Feuillade's essential silent film Le Mort Qui Tue with live musical accompaniment by James Fearnley of the Pogues.
8:30PM
Screenwriter and novelist Howard Rodman will moderate a panel discussion with acclaimed French filmmaker Jean-Pierre Gorin, Los Angeles Times film critic Kenneth Turan, and Fantômas scholar Robin Walz.
9:30PM
Courtyard party with music by DJ Pink Frankenstein (from Bardot-a-Go-Go!)
Panelist Biographies
Howard Rodman is the screenwriter of the films Savage Grace, August, and Joe Gould's Secret; a professor at USC's School of Cinematic Arts; and an artistic director of the Sundance Screenwriting Labs. His novel, Destiny Express, is a romantic thriller set in the German pre-war silent film community.
Jean-Pierre Gorin is a French filmmaker and professor, best known for his work with Nouvelle Vague luminary Jean-Luc Godard. In 1968, Gorin and Godard founded the collective Dziga Vertov Group, and together produced a series of overtly political films including Vent d'est (1970), Tout va bien (1972), and Letter to Jane (1972). He teaches history and criticism on the faculty of Visual Arts at UCSD.
Kenneth Turan is the film critic for the Los Angeles Times and NPR's Morning Edition, as well as the director of the Los Angeles Times Book Prizes. He has been a staff writer for the Washington Post and TV Guide, and served as the Los Angeles Times' book review editor. He also teaches film reviewing and non-fiction writing at USC and is on the board of directors of the National Yiddish Book Center. His most recent books are Sundance to Sarajevo: Film Festivals and the World They Made and Never Coming to a Theater Near You.
Robin Walz is a cultural historian of French popular fiction at the University of Alaska, the author of Pulp Surrealism: Insolent Popular Culture in Early Twentieth-Century France (University of California Press, 2000), translator of "Death of Nick Carter" by Philippe Soupaut (McSweeney's 24), and a card carrying member of La Société des Amis de Fantômas.
This program is made possible with the assistance of the Consulat General de France.
Public programs are made possible, in part, by a major gift from Ann and Jerry Moss. Additional support is provided by Bronya and Andrew Galef, Good Works Foundation and Laura Donnelley, an anonymous donor, and the Hammer Programs Committee.