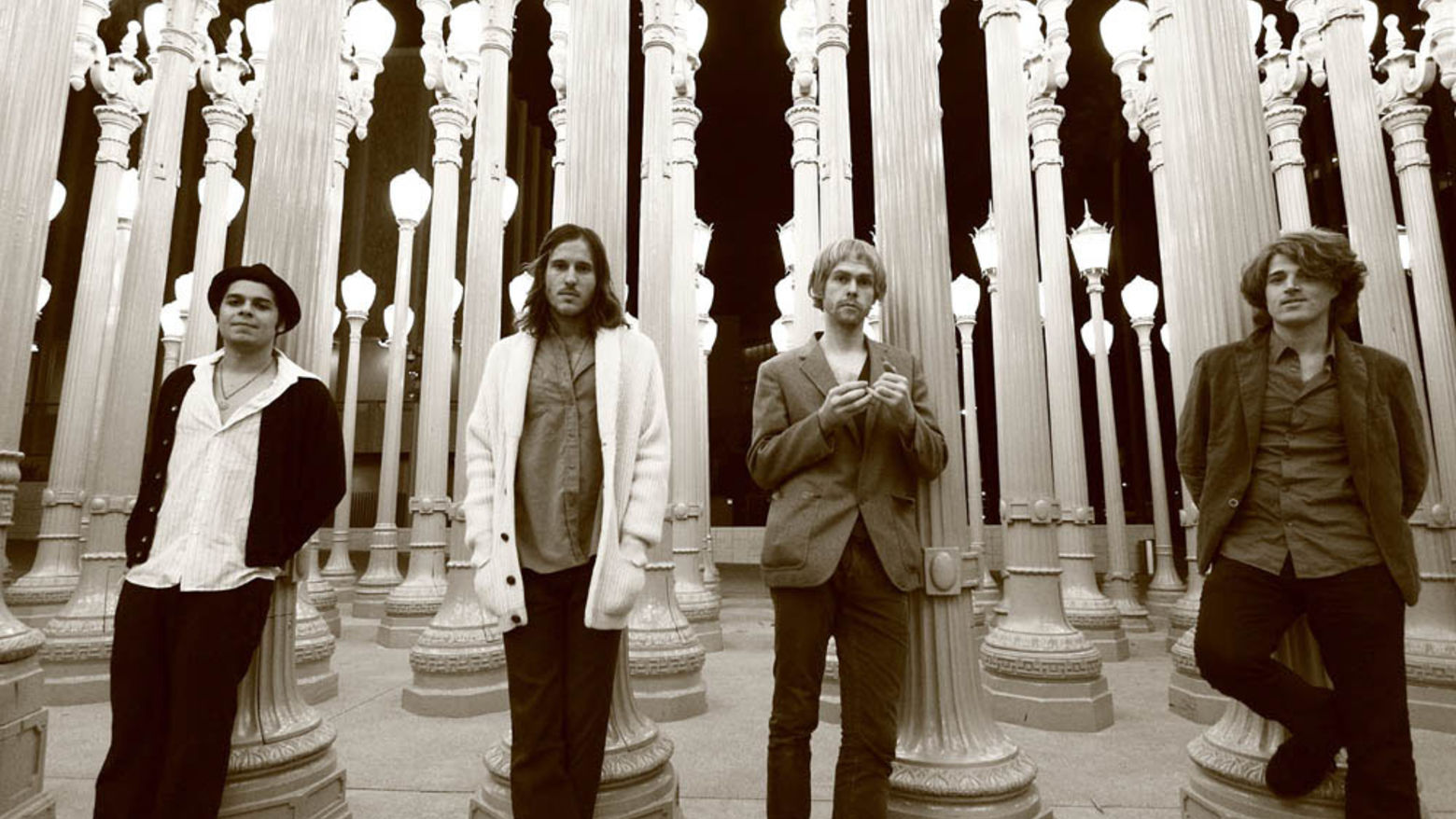 Also I Like to Rock: Voxhaul Broadcast & Chasing Kings
Friday
Jul 23, 2010
8:00 PM to 10:00 PM
This is a past program
The Hammer courtyard turns electric in July when Also I Like to Rock returns for a series of free concerts featuring today's top emerging bands. Presented in partnership with KCRW 89.9 FM and curated by Buzz Bands LA, two bands per night will perform with KCRW DJs spinning before and between sets. Galleries are open until 9pm.
Featuring DJ Chuck P.
Just Added! Acoustic performance by Los Angeles singer-songwriter Ferraby Lionheart. Jack of Hearts, Lionheart's much anticipated full-length album, is slated for release August 3.
Voxhaul Broadcast  From its roots in R&B-inspired classic rock, the Los Angeles quartet has taken its musical vision widescreen, crafting hook-filled anthems of love and longing and establishing itself as a Next Big Thing wherever it has taken the stage.
Chasing Kings  The Los Angeles quartet's breathtaking indie-pop is the stuff of twining guitar riffs, rollicking keys, and soaring melodies, all packaged in surprising ways. No surprise that its debut EP The Current State of Our Future has won fans instantly. For their Hammer performance, the band will be joined on stage by performance painter Norton Wisdom.
Public programs are made possible, in part, by a major gift from Ann and Jerry Moss.
Additional support is provided by Bronya and Andrew Galef, Good Works Foundation and Laura Donnelly, an anonymous donor, the Hammer Programs Committee, and Susan and Leonard Nimoy.