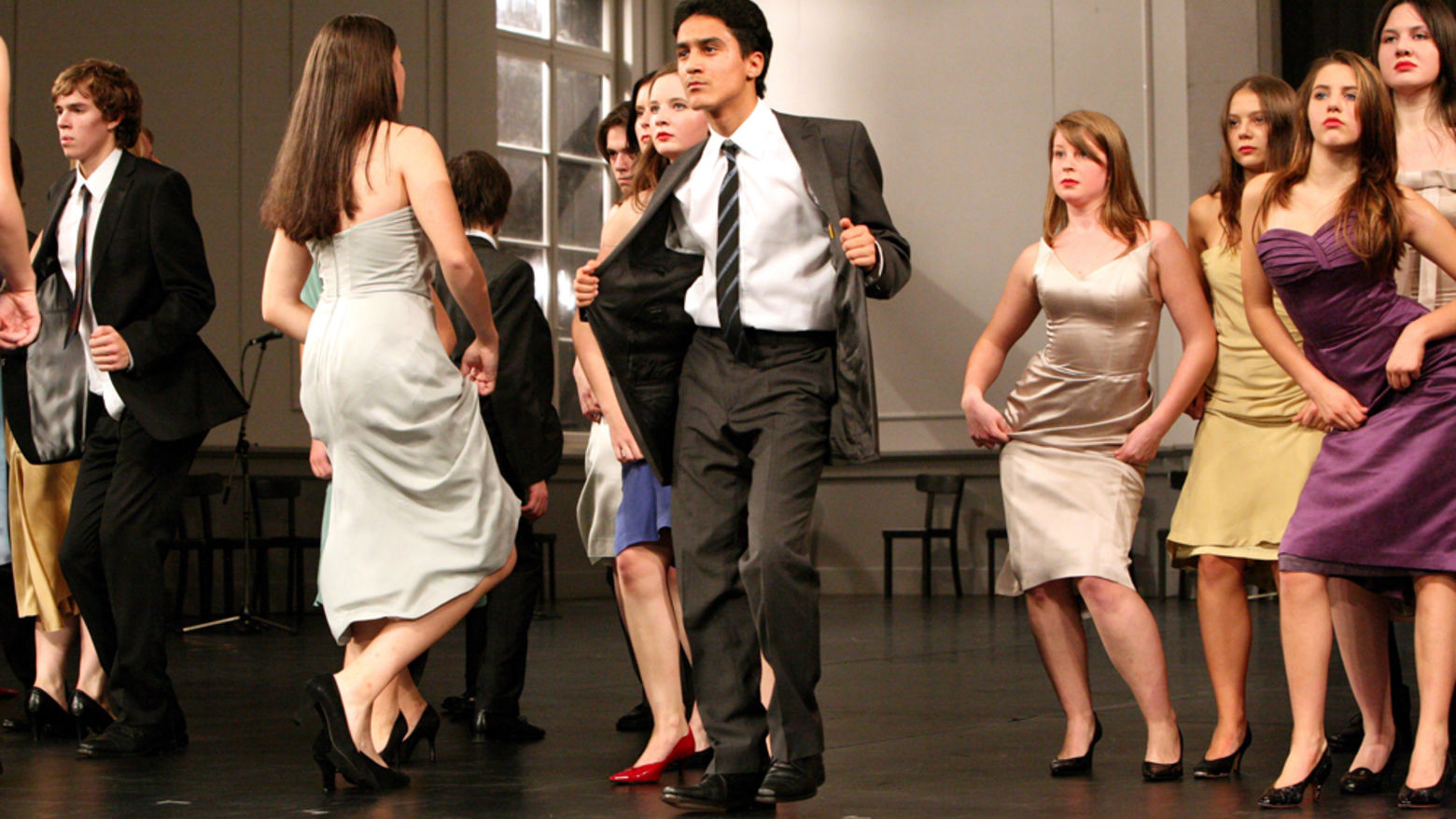 Dance Camera West: Pina Bausch
Sunday
Jun 13, 2010
4:30 PM to 9:00 PM
This is a past program
Organized by Lynette Kessler, artistic director, Dance Camera West 
A master of transformative theater, surreal stagings, and an incomparable brand of neo-expressionist dance, Pina Bauch was one of the greatest dance artists of the last 40 years. Join us for two West Coast film premieres.
4:30PM
Pina Bausch
Pina Bausch shares stories of her journey starting with the formation of her company Tanztheather Wuppertal in the early 1970s to creating more than 30 astonishing works. Shot in Venice, Lisbon, Brussels and Wuppertal, the film includes interviews with her dancers, set designer Peter Pabst, and costume designer Marion Cito. (2006, Germany 45 min.)

A Breath With Pina Bausch (Pina Bausch'la Bir Nefes)
This near wordless documentary from Hüseyin Karabey provides unprecedented access into the creative process of one of modern dance's most compelling minds. A Breath with Pina Bausch was inspired by the city of Istanbul, the cosmopolitan centre that the Byzantine, Roman and the Ottoman Empires all called home. While pairs of performers dance seemingly improvised sketches, Bausch writes in her notebooks and smokes. Interspersed with the rehearsal scenes is the actual stage work, a performance full of stunningly poetic images that are only possible in dance. The film is a fitting tribute to the twin worlds of rehearsing and performing that make up the lives of dancers and choreographers (2004, Turkish with English subtitles 45 min. Dir: Hüseyin Karabey)
7:00PM
Dancing Dreams
The documentary centers on a group of high school students rehearsing for a performance of one of Pina Bausch's signature pieces, Kontakthof (Comfort Zone), a stylized presentation of the entanglements of the sexes. Bausch gently encourages the teenagers "to be themselves" as they slowly transform their self-conscious attempts at body expression to graceful, self-empowered movement. Dancing Dreams contains the last on-camera interview with the renowned German choreographer, who died in June 2009. (2010, Germany 89 min.)
Public programs are made possible, in part, by a major gift from Ann and Jerry Moss. Additional support is provided by Bronya and Andrew Galef, Good Works Foundation and Laura Donnelly, an anonymous donor, the Hammer Programs Committee, and Susan and Leonard Nimoy.
The director's talk is made possible by the Goethe Institute.