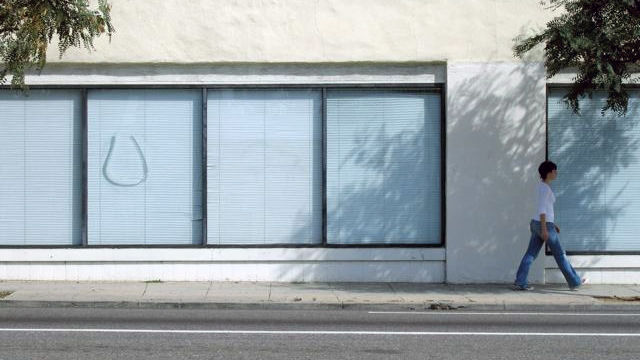 Performing Navigations
to

This is a past program
(Re)Mapping the Museum
Los Angeles-based artist and choreographer Sara Wookey will guide participants in creating a conceptual map of the Hammer Museum. Participants will explore how people move throughout the spaces of the museum, paying close attention to areas such as the courtyard and lobby where the museum and the outside world converge. Participants will collect an archive of actions in the form of remembered movements, pathways, postures, gaze patterns and physical gestures. The conceptual maps participants create will explore the role the body plays as a spatial and sensory tool in navigation, much like the spatial mapping of traces in Rachel Whiteread's drawings.
In conjunction with the exhibition Rachel Whiteread Drawings.
Each workshop costs $10 to enroll and includes lunch. Enrollment is limited; please call 310-443-7047 for further information or to reserve your spot.
Public programs are made possible, in part, by a major gift from Ann and Jerry Moss.
Additional support is provided by Bronya and Andrew Galef, Good Works Foundation and Laura Donnelley, an anonymous donor, and the Hammer Programs Committee.