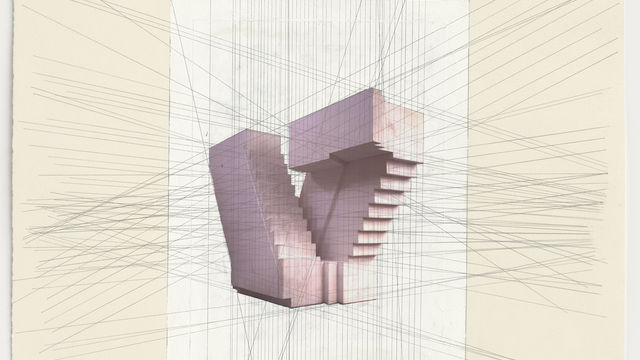 Rachel Whiteread Drawings
–

This is a past exhibition
The Hammer Museum presents the first museum retrospective of drawings by British artist Rachel Whiteread. While her sculpture is well known and widely published, Whiteread's work on paper has remained largely behind the scenes. "My drawings are a diary of my work," she explains, and like the passages in a diary her drawings range from fleeting ideas to labored reflections. Variegated textures, subtle nuances of tone over colored graph paper, and the play of imagery in collaged constructions are some of the distinctive characteristics of Whiteread's works on paper. A crucial aspect of her artistic practice, they are produced independently of the sculpture yet evoke similarly poignant notions of presence and absence.
In this exhibition, Whiteread's drawings will be accompanied by key examples of her sculptural work. Among the special features of the installation is a vitrine of objects selected by Whiteread. Works by the artist are juxtaposed with items gathered from various sources, such as attics and thrift stores, or found on walks and travels. Fossils, a dental mold, a tin votive, buttons and shoe lasts are just some of the objects that belong to Whiteread's collection of captured memories, and thus to her extended notion of drawing.
This exhibition is organized by Allegra Pesenti, curator, Grunwald Center for the Graphic Arts at the Hammer.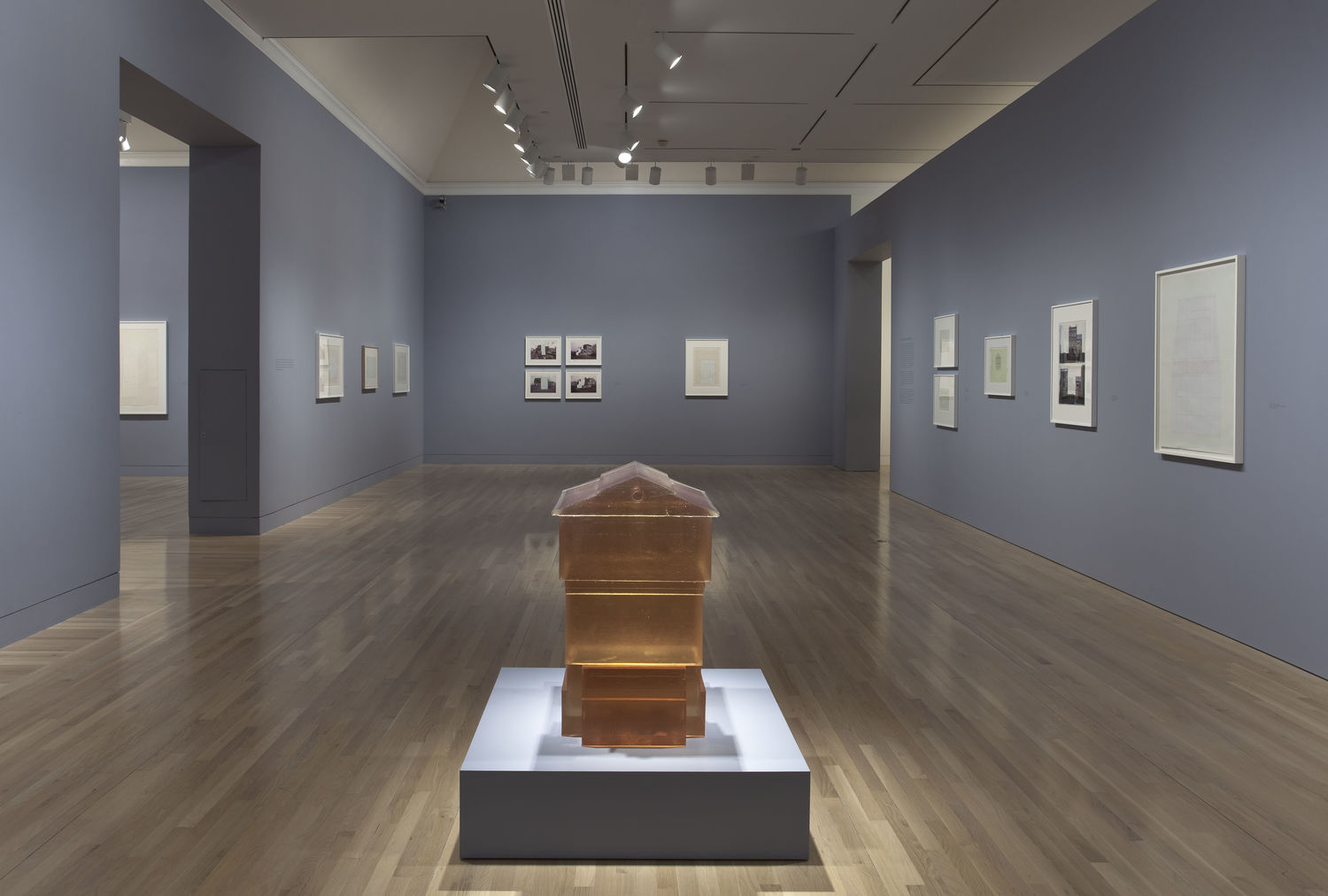 Exhibition Catalogue
This exhibition is accompanied by a fully illustrated, 224-page catalogue with essays by exhibition curator Allegra Pesenti and Ann Gallagher, Head of Collections (British Art) at the Tate. The catalogue is published by the Hammer Museum and DelMonico Books, an imprint of Prestel Publishing.
Exhibition Schedule
Nasher Sculpture Center
Dallas, TX
May 22 – August 15, 2010
Tate Britain
London, England
September 8, 2010 – January 16, 2011
This exhibition is generously supported by The Andy Warhol Foundation for the Visual Arts. 
Additional support is provided by Gail and Stanley Hollander, the Southern California Committee of the National Museum of Women in the Arts, The Henry Moore Foundation, the British Council, and the Frederick R. Weisman Art Foundation. 
The catalogue is made possible, in part, by the Contemporary Collectors - Orange County.