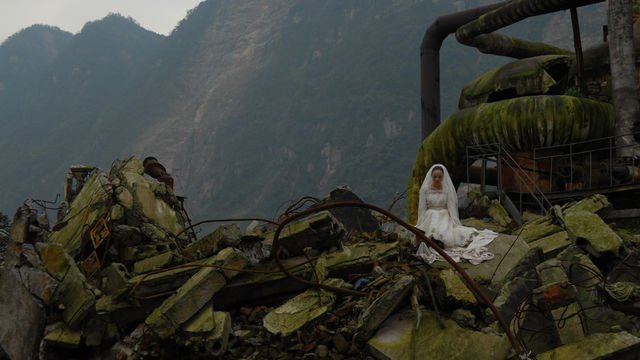 Artist Talk: Chen Qiulin
Friday
Oct 2, 2009
7:00 PM to 10:00 PM
This is a past program
Note: Program Change...
Please join Hammer curator at large James Elaine and poet, artist Stuart Krimko for an evening of discussion about the works of Chinese artist Chen Qiulin. Unfortunately, Chen Qiulin was not allowed to board her plane at the Beijing airport this week, and is therefore unable to join us in person this evening. She will say hello via video conferencing. We will screen several of her films and discuss her work and the art scene in contemporary China.
This exhibition is organized by Hammer adjunct curator James Elaine.
Biographies
Stuart Krimko is the author of Not That Light (2005) and The Sweetness Of Herbert (forthcoming), both published by Sand Paper Press, Key West. In 2005 he received a grant from The Fund for Poetry. 
For the past several years Chen Qiulin has been exploring and documenting the rapid and tumultuous urbanization of Sichuan, her home province in southwestern China. Although Chen works in multiple mediums, she recently began using video to engage her interests, mastering it without formal training. The Hammer presents a selection of her videos from her first work in 2001 to her latest completed in the spring of 2009. From the chaotic dismantling of cities for the construction of the Three Gorges Dam, to the effects of modernization and newly found materialism on the younger generations, to the devastation of the 2008 Wenchuan earthquake, Chen shows us with stark reality, and poetic beauty, a new China being born.
Public programs are made possible, in part, by a major gift from Ann and Jerry Moss. 
Additional support is provided by Bronya and Andrew Galef, Good Works Foundation and Laura Donnelley, an anonymous donor, and the Hammer Programs Committee.