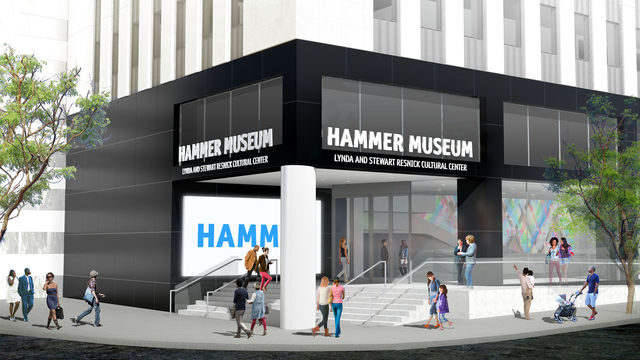 Capital Campaign
In support of its ambitious transformation plan, the Hammer Museum announced the launch of a $180 million capital campaign in February 2018. The announcement coincided with a lead gift of $30 million from L.A. philanthropists Lynda and Stewart Resnick—the largest in the museum's history. In recognition of this generous gift, the Hammer's building will be dedicated as the Lynda and Stewart Resnick Cultural Center.
Of the $180 million goal, approximately $100 million will support the building project. The remaining $80 million will expand the Hammer's endowment and support its acclaimed programs and exhibitions. The campaign was initiated by a generous inaugural gift of $20 million from trailblazing television producer Marcy Carsey, who has served as board chair since 2014. Other major support has come from the museum's Board of Directors and Board of Overseers, as well as other generous families and foundations in Los Angeles. To date, the campaign has raised over $150 million.
Contact
To learn more about the campaign and transformation please contact campaign@hammer.ucla.edu.
Image: Preliminary Rendering of the Hammer's New Corner Entrance at Wilshire and Westwood (Courtesy Michael Maltzan Architecture)