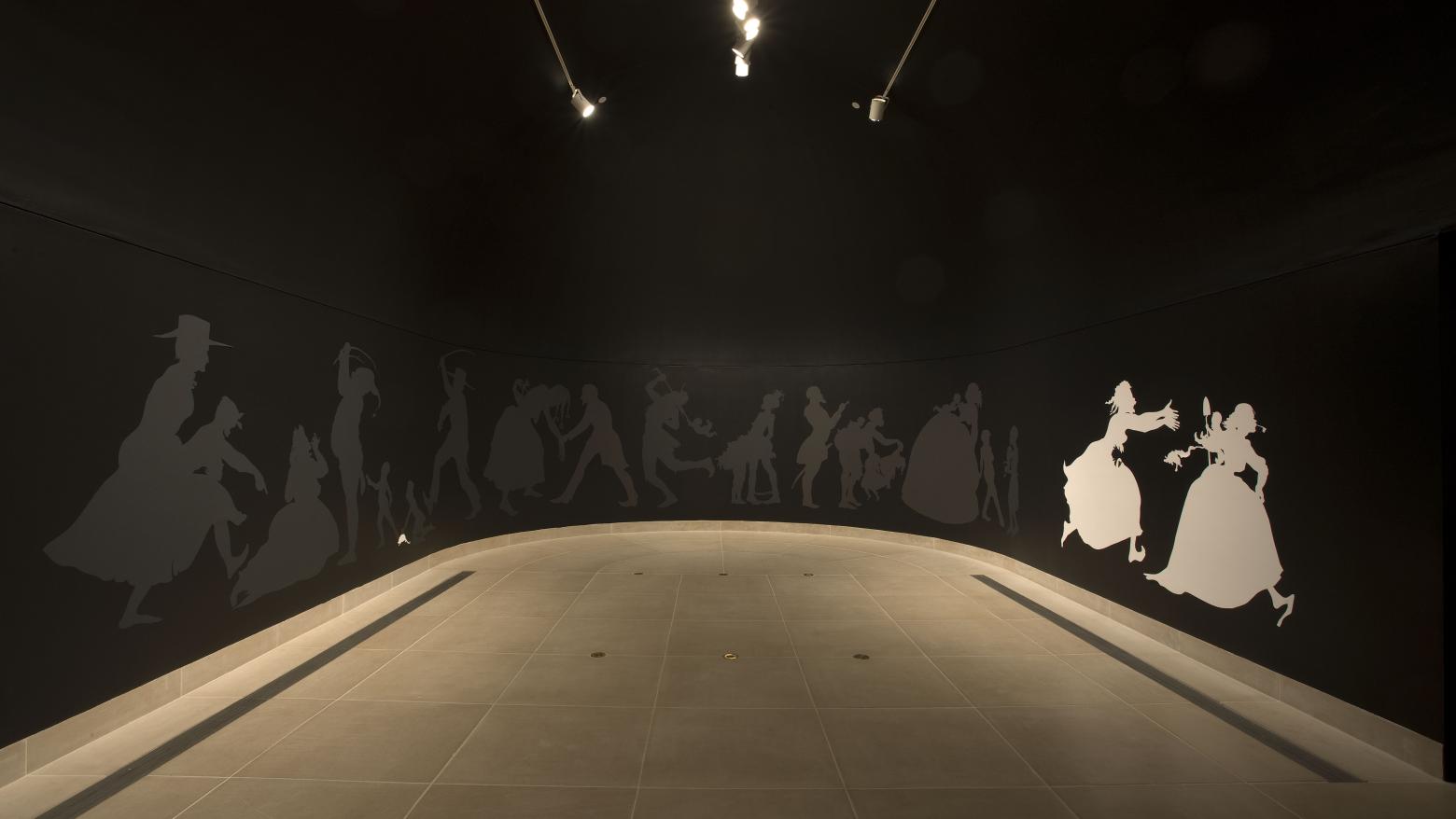 Kara Walker
Mar 2–Jun 8, 2008
This is a past exhibition
Kara Walker: My Complement, My Enemy, My Oppressor, My Love is the first comprehensive presentation of this remarkable African American artist's career. Kara Walker has risen to international prominence for visually stunning works that challenge conventional narratives of American history and the antebellum South. With biting humor, the artist comments on race, slavery and liberation, sexual attraction and exploitation, discrimination, and modernity. The Hammer is the only West Coast venue for the show, which originated at the Walker Art Center and has traveled to the Musée d'art moderne de la ville de Paris and the Whitney Museum of American Art, New York. It has been curated by Walker Art Center's chief curator and deputy director Philippe Vergne. Kara Walker is a particularly meaningful exhibition for the Hammer Museum, as Walker was the first artist to be featured in the now-celebrated Hammer Projects series, which offers solo exhibitions to emerging artists.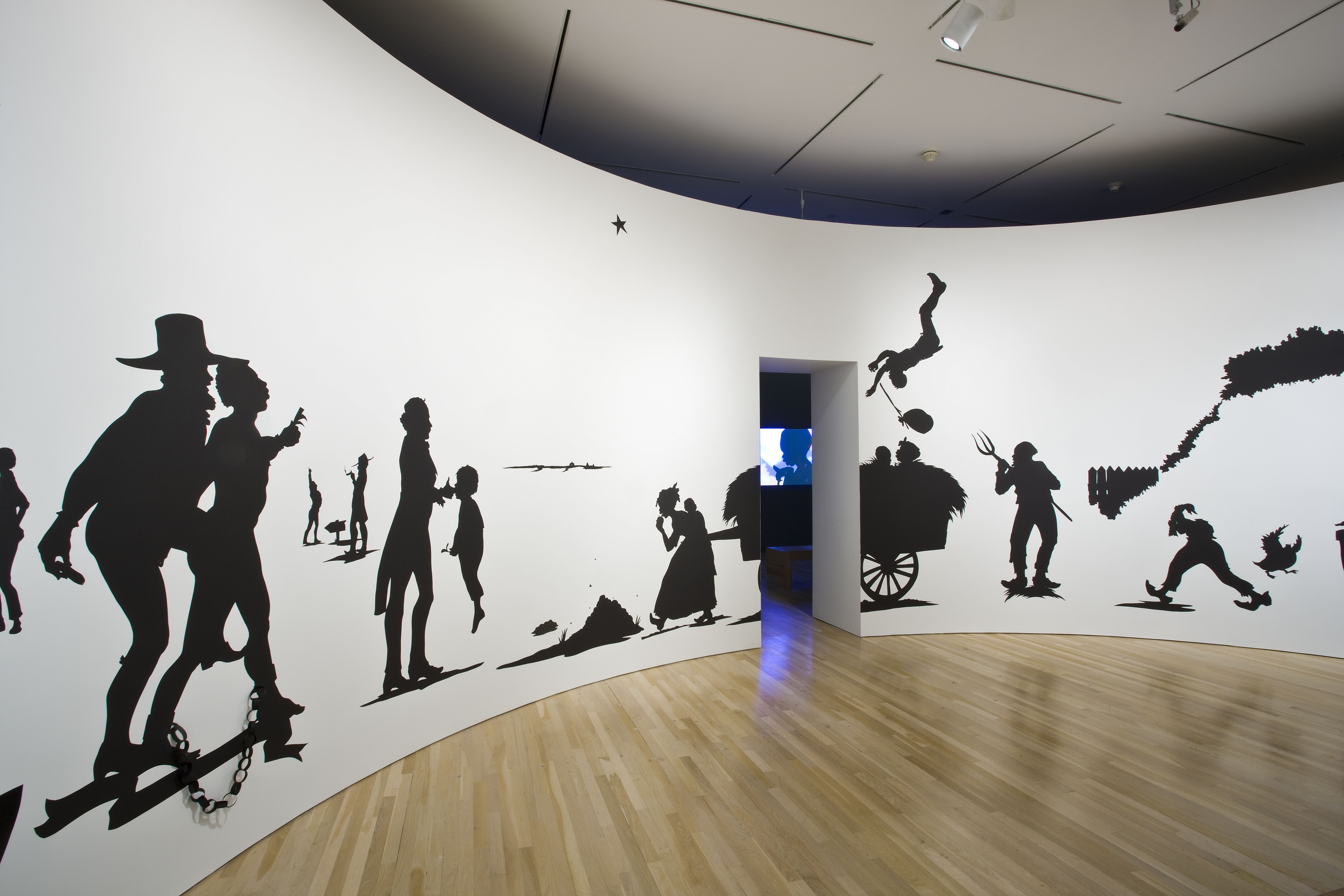 Exhibition Schedule
Walker Art Center
Minneapolis, MN
February 17 – May 13, 2007
ARC/Musée d'art moderne de la ville de Paris
Paris, France
June 20 – September 9, 2007
Whitney Museum of American Art
New York, NY
October 11, 2007 – February 3, 2008
Kara Walker: My Complement, My Enemy, My Oppressor, My Love was organized by the Walker Art Center, Minneapolis. It is made possible by generous support from the Henry Luce Foundation, the Andy Warhol Foundation for the Visual Arts, Inc., the Lannan Foundation, the Peter Norton Family Foundation, Linda and Lawrence Perlman, and Marge and Irv Weiser. Additional support is provided by Jean-Pierre and Rachel Lehmann.
Major support for the Hammer Museum's presentation is provided by The Broad Art Foundation and The Joy and Jerry Monkarsh Family Foundation.
It is also made possible through the generosity of the Lannan Foundation, Susan and Larry Marx, Harvey S. Shipley Miller, George Freeman, and The Horace W. Goldsmith Foundation. Public programs for the exhibition are supported by Catherine Benkaim and Barbara Timmer.