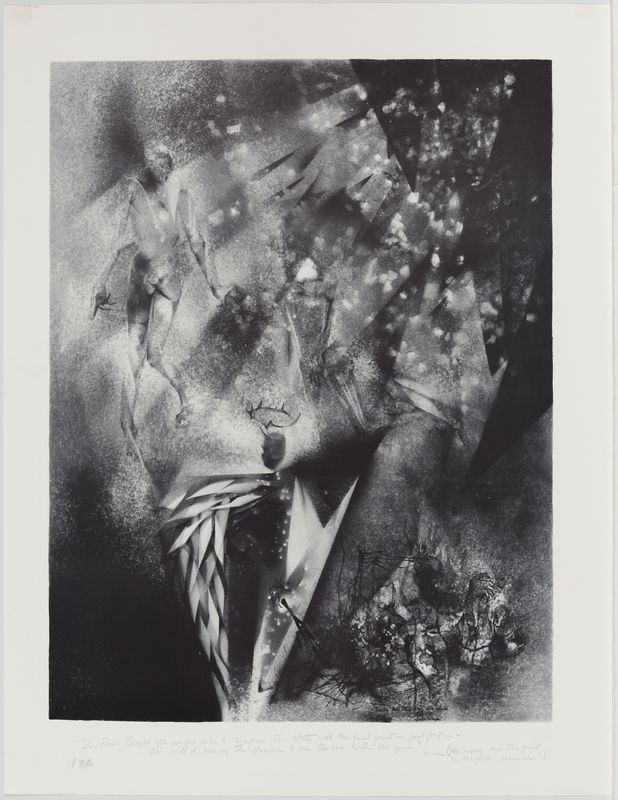 June Wayne, Artist
The Wing of a Devil Study
, 1955
From Fables Series
Dimensions
Stone: 25 x 19 in. (63.5 x 48.3 cm)
Sheet: 29 7/8 x 23 in. (75.9 x 58.4 cm)
Credit Line
Collection UCLA Grunwald Center for the Graphic Arts, Hammer Museum. Gift of Mrs. Fred Grunwald.
Accession No.
1965.24.53B
Cat. Raisonne
Baskett.86; Conway.96
Inscriptions
Titled, signed and dated on stone, l.r.; "Dear Fred- thought you might like to compare this state with the final print- just for fun- or will it remove the glamor to see the bad with the good? June (you really saw this print on the plate-remember?)," in pencil, across lower margin; "1st state" in pencil, on margin, l.l.