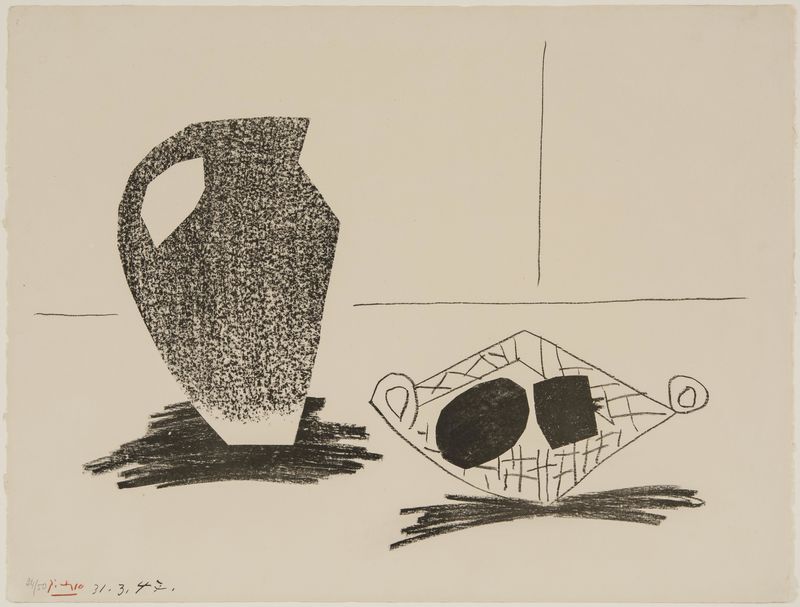 Pablo Picasso, Artist
Still Life with Stoneware
, March 31, 1947
Dimensions
Stone: 18 3/8 x 23 1/2 in. (46.7 x 59.7 cm)
Sheet: 19 5/8 x 25 3/4 in. (49.9 x 65.4 cm)
Credit Line
Collection UCLA Grunwald Center for the Graphic Arts, Hammer Museum.
Gift of Mr. and Mrs. Fred Grunwald.
Cat. Raisonne
M.86; Bloch.443
Paper/Support
Arches Paper
Marks
Blindstamp of Mr. Grunwald at l.l.; fiscal stamp on verso.
Inscriptions
Numbered in pencil at l.l.; signed by the artist in red crayon also at l.l., and dated in the stone at l.l.