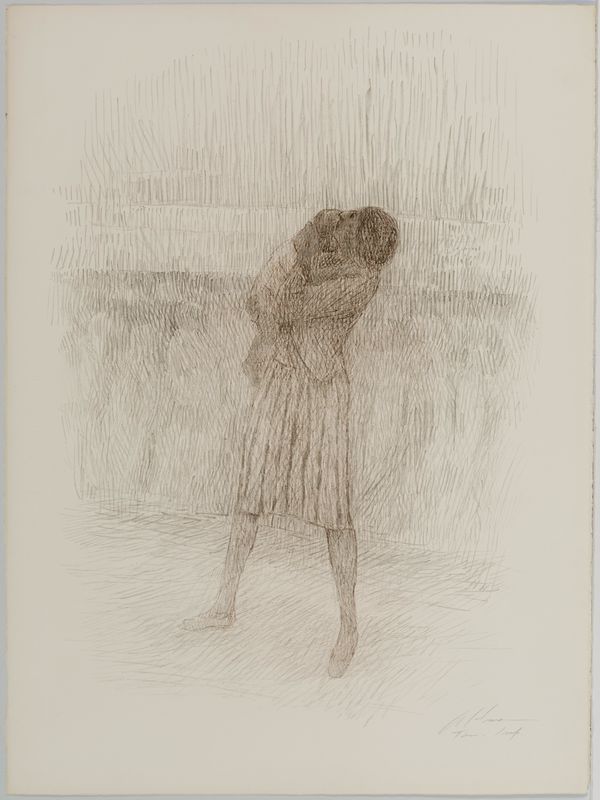 Harold Altman, Artist
Standing Mother and Child
, November 8, 1961
Dimensions
Plate: 26 1/2 x 18 3/4 in. (67.3 x 47.6 cm)
Sheet: 30 x 22 in. (76.2 x 55.9 cm)
Credit Line
Collection UCLA Grunwald Center for the Graphic Arts, Hammer Museum.
Gift of Mr. and Mrs. Stanley I. Talpis.
Cat. Raisonne
Tamarind.435
Marks
Blindstamp of Mr. Grunwald at l.r.
Inscriptions
Signed by the artist and designated a Tamarind Impression in pencil at l.r.; Blindstamps of Tamarind and the printer at l.r.