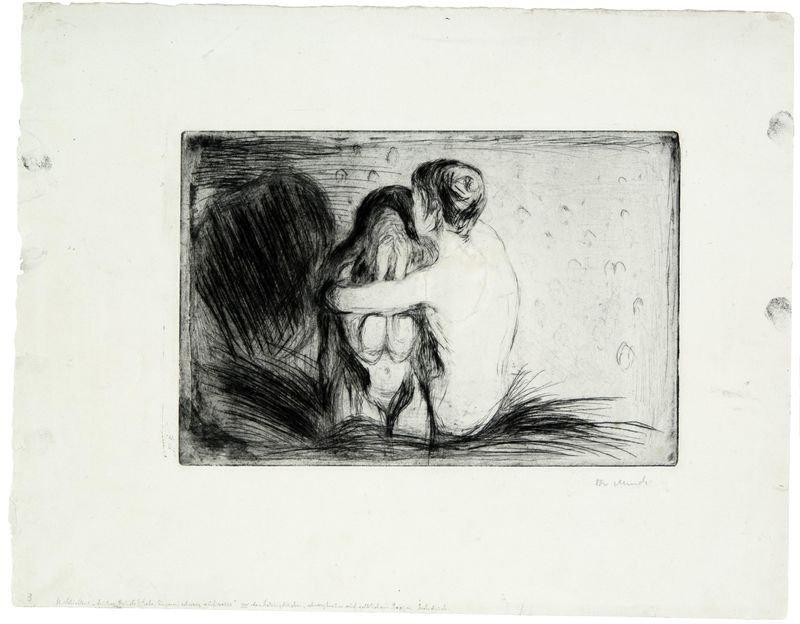 Edvard Munch, Artist
Medium
Drypoint and aquatint on Copperplate
Dimensions
Plate: 8 1/2 x 12 11/16 in. (21.6 x 32.2 cm)
Sheet: 15 3/8 x 12 5/8 in. (39.1 x 32.1 cm)
Credit Line
Collection UCLA Grunwald Center for the Graphic Arts, Hammer Museum.
Gift of Mr. and Mrs. Fred Grunwald.
Cat. Raisonne
Schiefler.6iv, Woll.6vi
Inscriptions
Recto in pencil: signed by artist l.r.; l.l., written in graphite in another hand: "3"; "G. Schiefler: 'fruher Druck (Sabo, Angerer) schwarz auf weiss.' vor den Felsingdrucken, schwarzbraun auf gelblichem Papier. Probedruck."