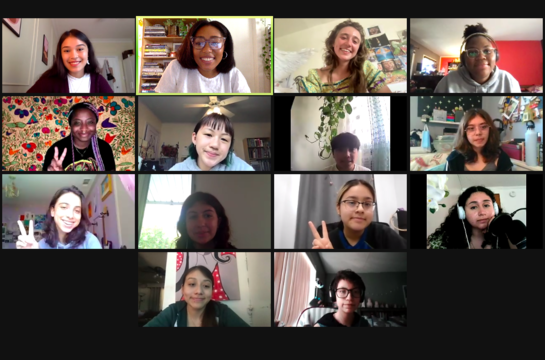 Teacher as organizer, rather than "commander"
Art + Activism: A Collaborative Learning Project, a multi-generational experiential arts mentorship program, brought together high school interns, UCLA undergrads, and UCLA MFA students in community with artists, activists, and educators from around the country. Encouraging students to act as experts of their needs and passions, we aspired to deconstruct pedagogical hierarchies. Although the program has now come to an end, we are all eager to continue cultivating our radical ideas in our own communities.
With the support of lead artist EJ Hill, the ethos of our pedagogical approach quickly became anti-hierarchical. We believed that building a righteous community would mean empowering each member with tools and space to take ownership of the program's goals and projects. To do so, as mentors we spent a lot of behind-the-scenes time contemplating and challenging the concept of mentorship in order to dismantle our own culturally embedded adultism.
Even though our patience was occasionally challenged by the program's open-ended structure, the fruits of freedom were stunning. We allowed students space for self-discovery, encouraging autodidacticism. Focusing on students' assets amplifies their ability to nourish themselves, their communities, and the spirit of creativity. For example, we guided critiques by lifting each other up and structured collective projects to reject competition. The strategy of focusing on meeting needs prepared students to critically inquire about the needs of their communities and to use their strengths to meet those needs. Due to the remote Zoom set-up, off-screen independent art-making projects were the central focus of our six weeks together. We practiced screen printing, zine-making, documenting and archiving works, meditative somatic exercises, writing artist statements, and performance art. Skill-building projects used accessible means to render impassioned personal/political messages, centering community care and social justice. Projects were shaped by daily conversations, feedback sessions, and several weekly talks from community organizers, artists, and art professionals. Our conversations centralized defining social justice terms, contextualized by contemporary methods and histories of progressive cultural change. In the end, student interns exhibited their works, using websites they made and offered a culminating artist talk.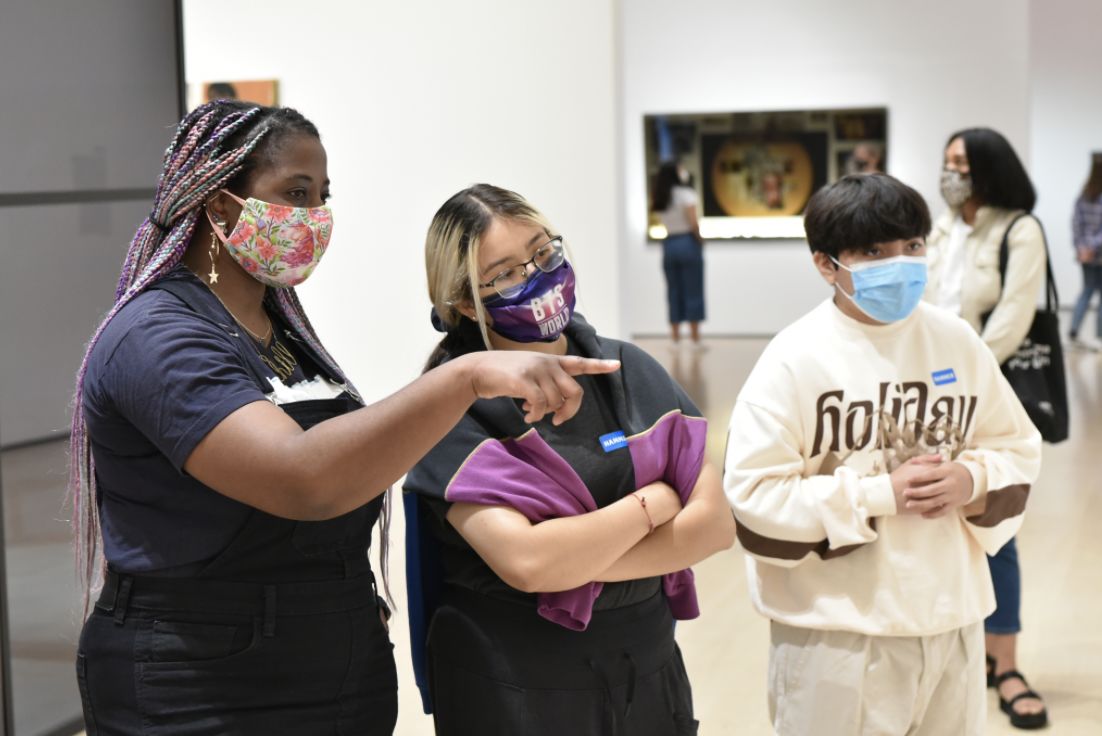 "It was important to have a curriculum that was not only grounded in art-making and in learning how to give feedback in a way that's not destructive, but that also engaged students in asking questions. Not just asking the 'right' questions, but asking questions period. Like, knowing what a good question is, knowing how and where to find good answers, or at least, you know, reliable or credible answers. And that's a little bit of the work that we did with the terms and helping students to figure out what a credible source is. Something that all of us talked about was the importance of political education, autodidacticism, and being willing to educate oneself." - alea adigweme, Graduate Student Mentor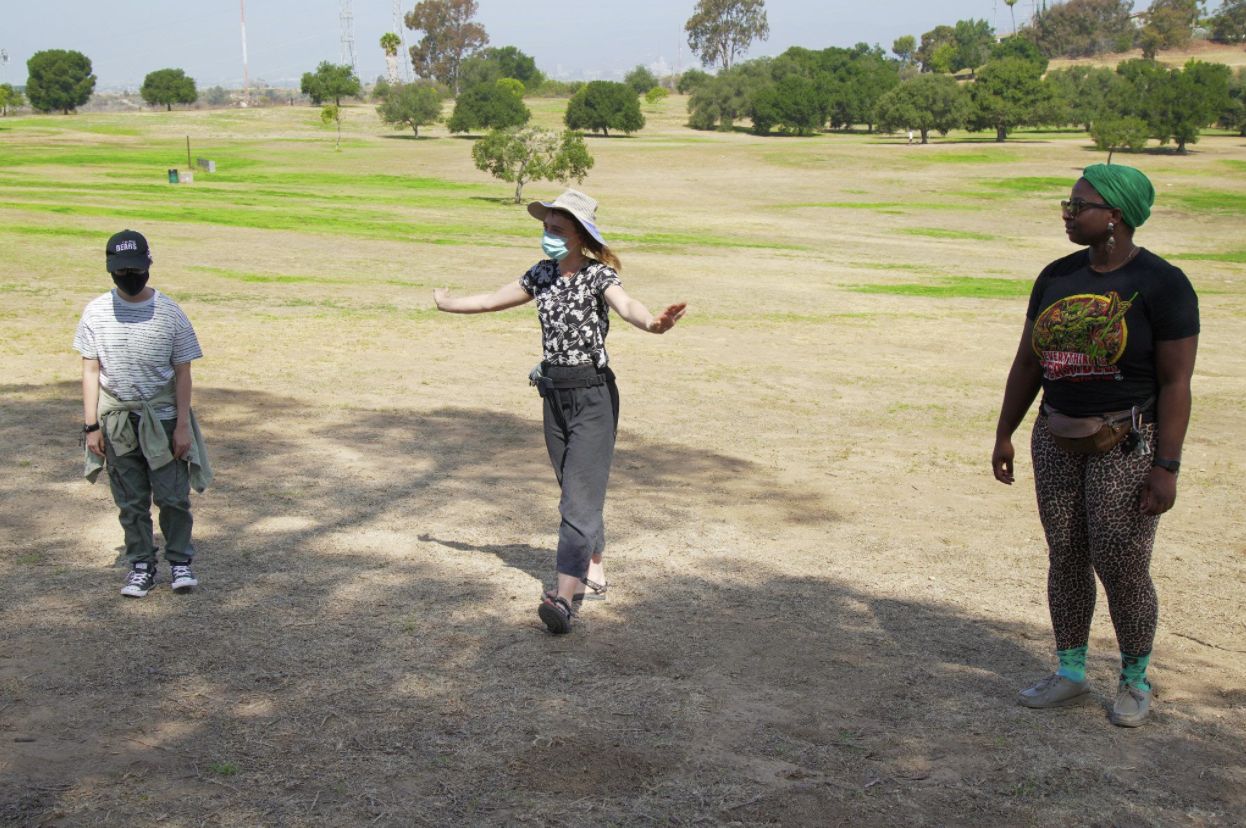 "I'm an artist and I'm an activist, and while I have always strived to do well in school, I've always really struggled with school. And I think that's true for a lot of artists and activists … Yes, we go to UCLA. And yes, that's a really privileged and beautiful position to be in. But institutions have problems that cause really deep harm for students and societies … I think the dream of the new art department is an art department that really focuses on the needs of a growing artist, which is...really the need for space, and for being witnessed in the challenges we have in cultures that we seek to change...our job is to shift the culture. We should have art departments that give us the space to do the same." -Lucia Santina Ribisi, Undergraduate Mentor