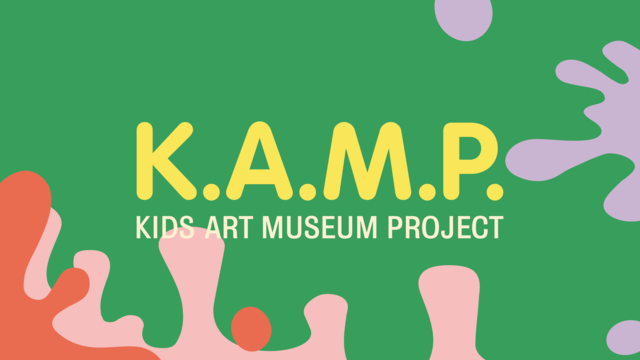 K.A.M.P. (Kids Art Museum Project): Drawing Face to Face
Hi! Our names are Kohshin Finley and Delfin Finley and we are brothers and artists based in Los Angeles. For our Hammer K.A.M.P. project, we invite you to sit across from a loved one and draw each other at the same time. This practice can help build a connection between two people. When drawing a loved one, you can really see on paper what you notice most about them and how you feel about them. When you're done, exchange drawings and see what your loved one notices about you and how they feel about you! This experience is all about making art that is centered around joy, fun, and getting to know someone even more.
Materials
Paper
Any drawing material
Drawing board (optional)
Tape (optional)
Steps
Sit across from a loved one and get out all of your giggles!
Grab a piece of paper. If desired, use a board (or a book) to prop up your paper. Use a piece of tape to keep your paper in place.
Pick your favorite drawing material—a pencil, pen, makers, or anything you like.
Look at the person across from you and start drawing what you see. Pay special attention to what you feel!
Keep your head up so that your partner can see your face.
When you're done, switch drawings with your partner.
Tell your partner what you like most about their drawing of you.
Repeat the exercise with different types of paper and materials and see how your drawings change.
Share your project on social media! @hammer_museum @delfin @kohshinfinley #hammerKAMP
K.A.M.P. (Kids Art Museum Project) 2021 is presented by CJ ENM. Visit the
K.A.M.P. webpage
for more projects that will engage the whole family!