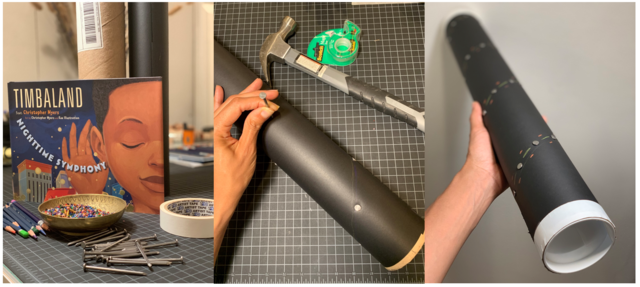 Black Voices, Black Joy: Rainmaker Tutorial
In 1997, Timbaland produced Missy "Misdemeanor" Elliott's song "The Rain (Supa Dupa Fly)", which sampled Ann Peebles' 1973 single "I Can't Stand the Rain." This tutorial honors Timbaland's popular tune and theme of his book Nighttime Symphony by showing you how to make an instrument that sounds like the rain.
Note: this project is designed for kids ages 8+ with grown up help. For younger ones, the alternative supplies are included in the list below.
Supplies Needed:
shipping tube with lid
glass or plastic beads
flathead nails (should be slightly shorter than the diameter of your tube)
hammer
scissors
tape
decorative paper
coloring tools to decorate your tube (pencils/markers/paint)
Alternative: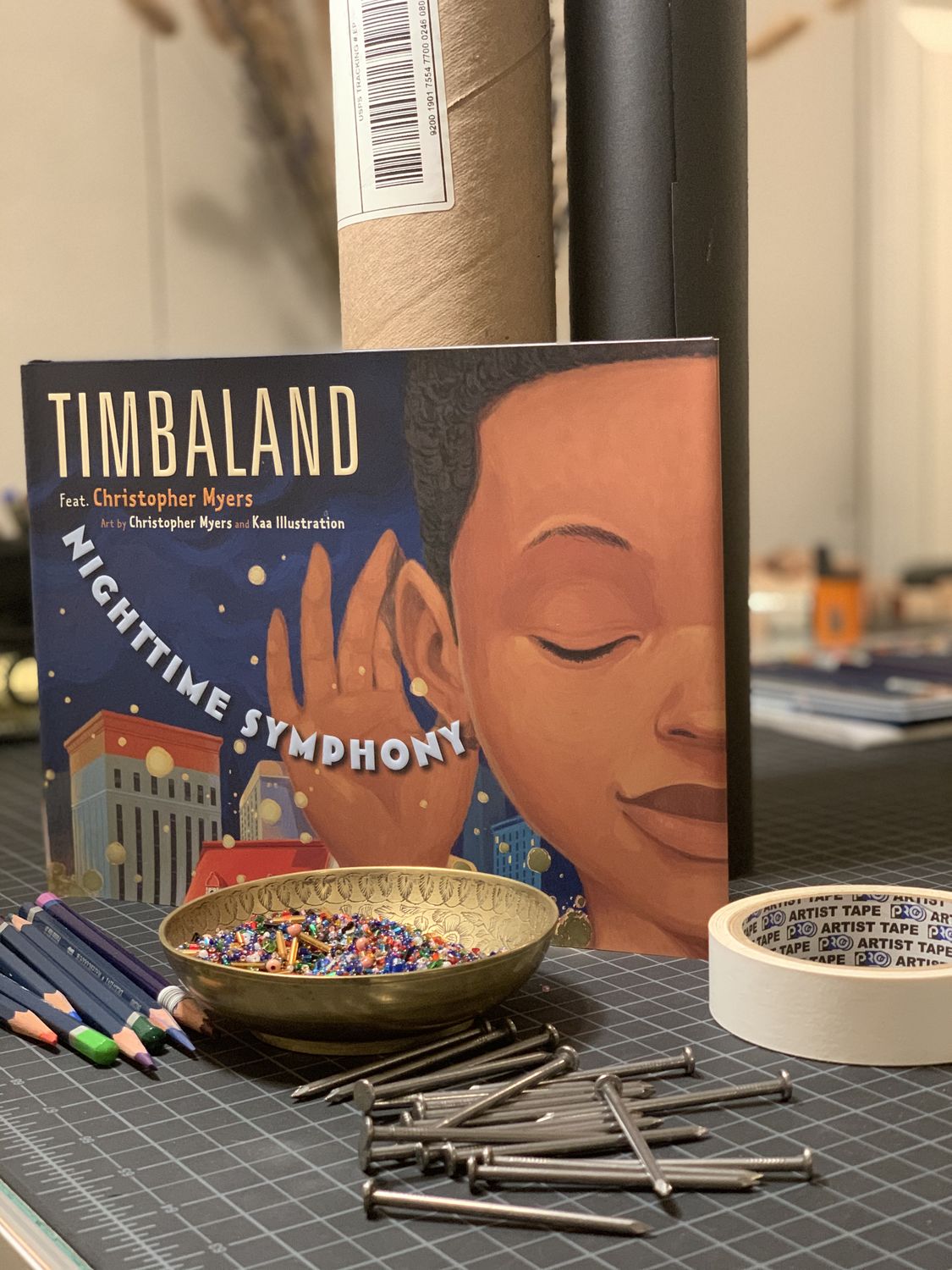 1. Cover your tube with your decorative paper. I used black butcher paper. Tape it down at the top and bottom.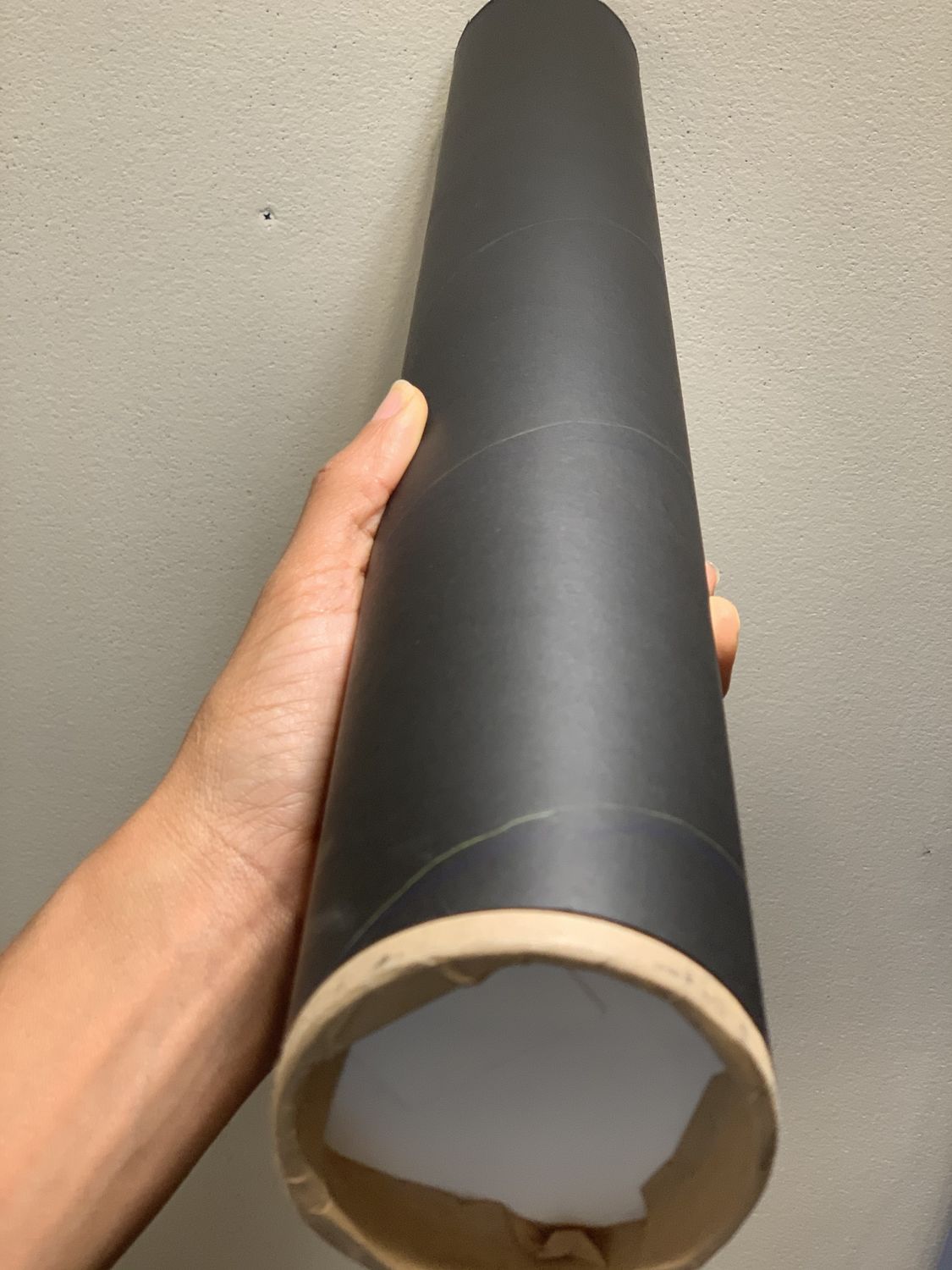 2. Draw a spiral along the length of the tube.
3. Begin to hammer in your flathead nails along the spiral you drew. Try to space them out evenly. The nails will help decorate the tube and secure the decorative paper in place. If you need help, ask your grown up to give you a hand by hammering in the nails part of the way. You can follow behind them once the nails are partially inserted. 
If you are using t-pins, use a pencil to mark where you want the pins before gently pushing them into the tube.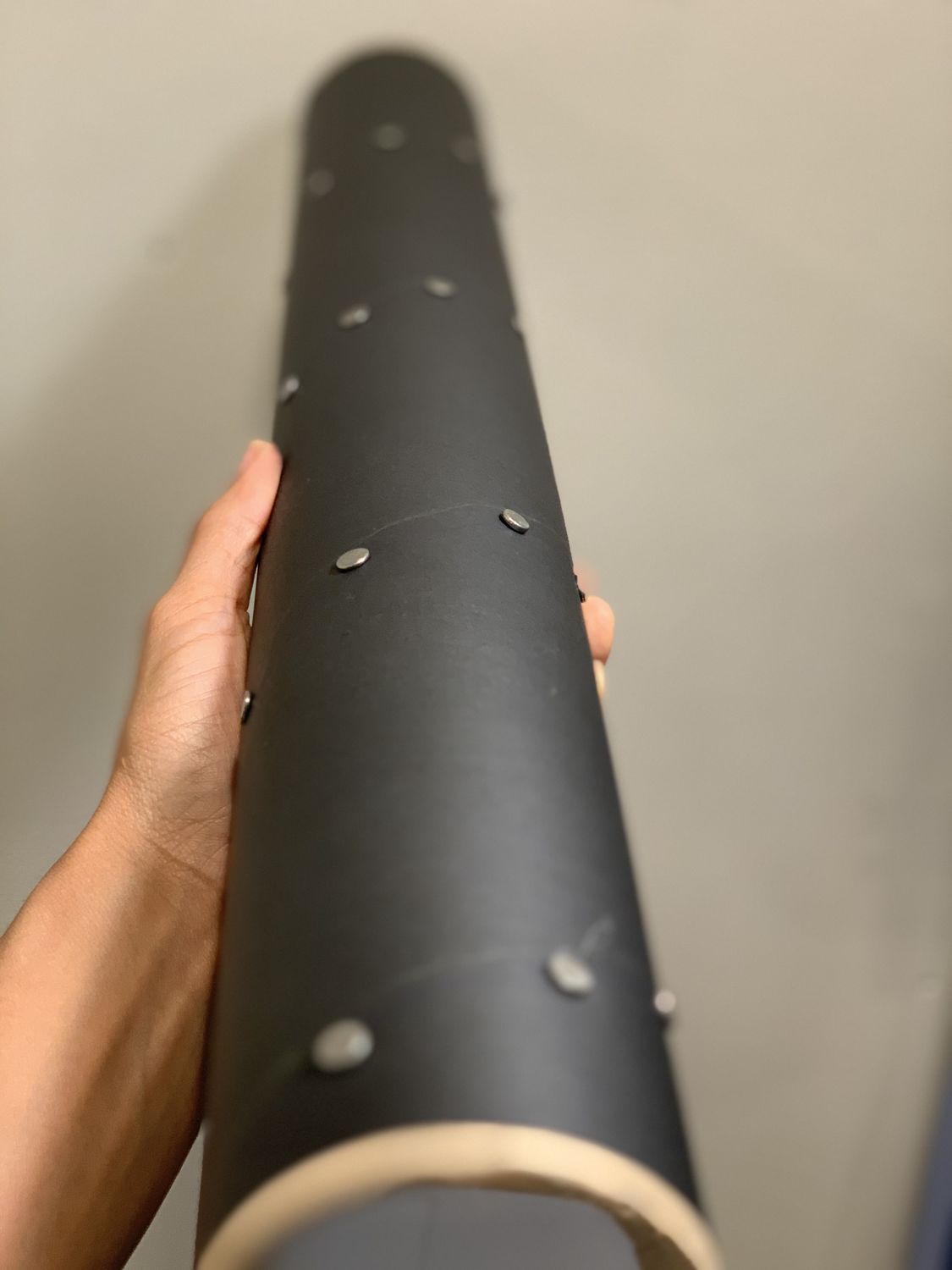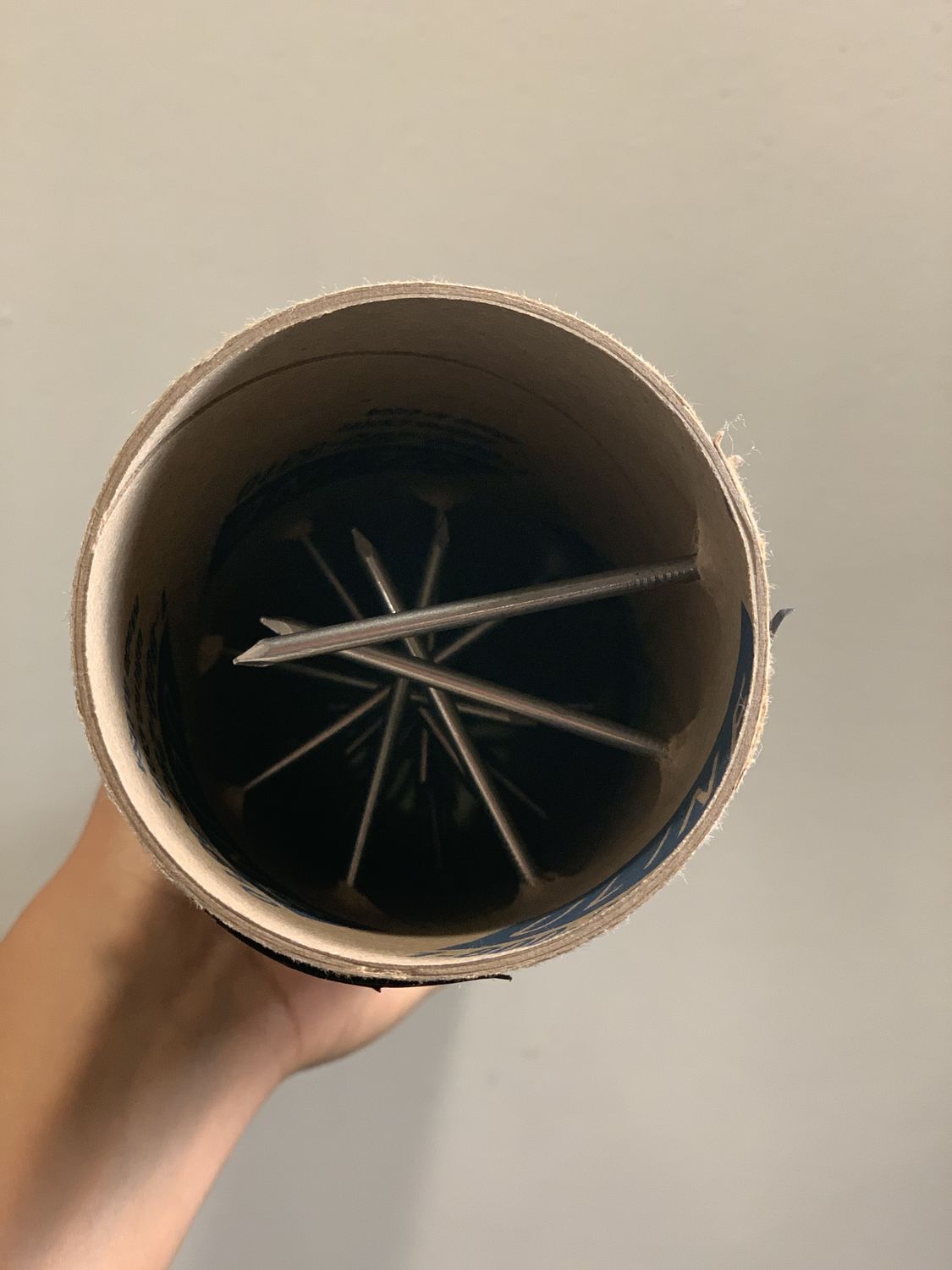 4. Securely seal one end of the tube using the lid, then add a handful of beads or uncooked grains to the tube. If you don't have a lid, use tape to cover one end of the tube.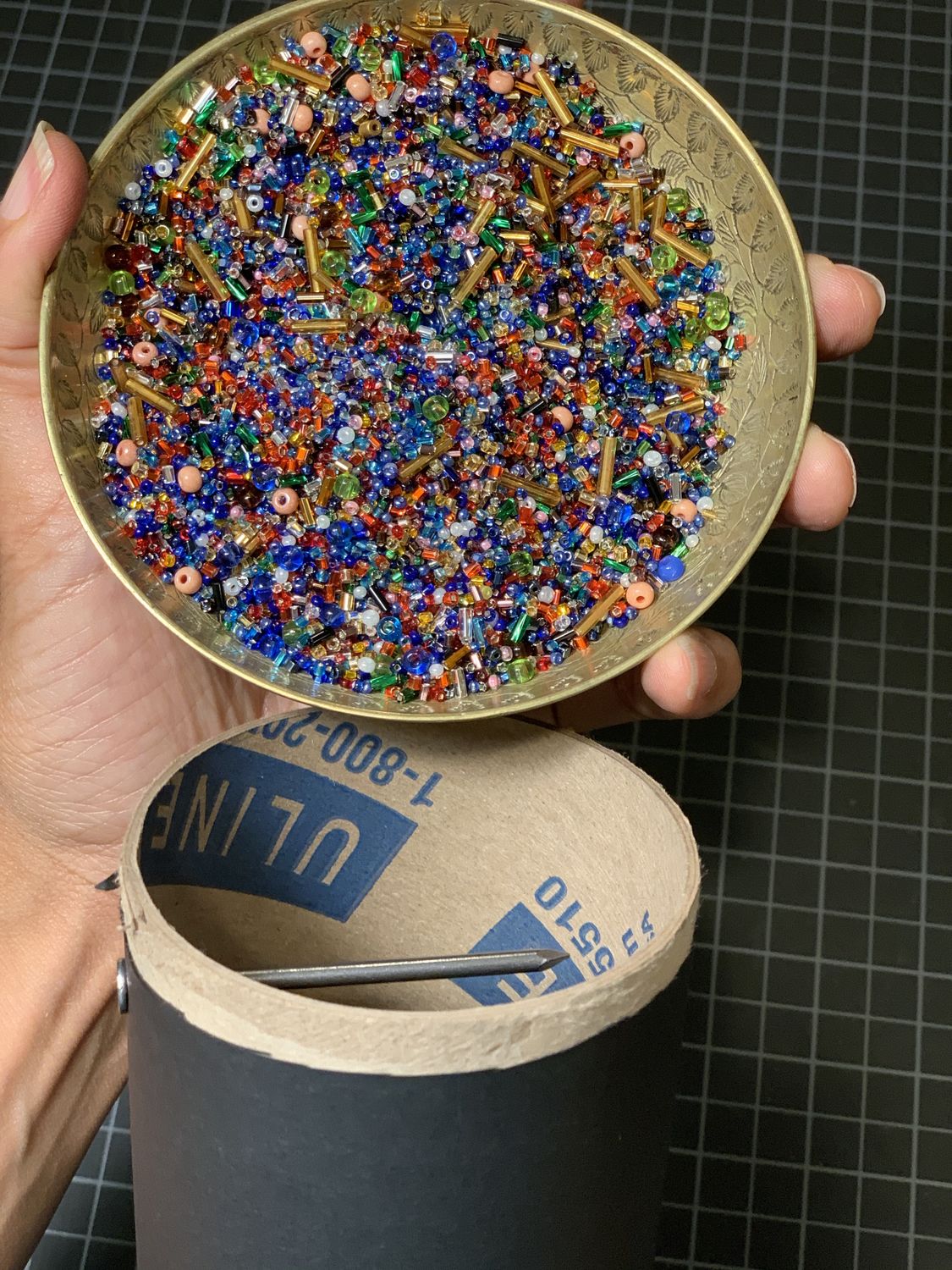 5. Seal up your tube and decorate it.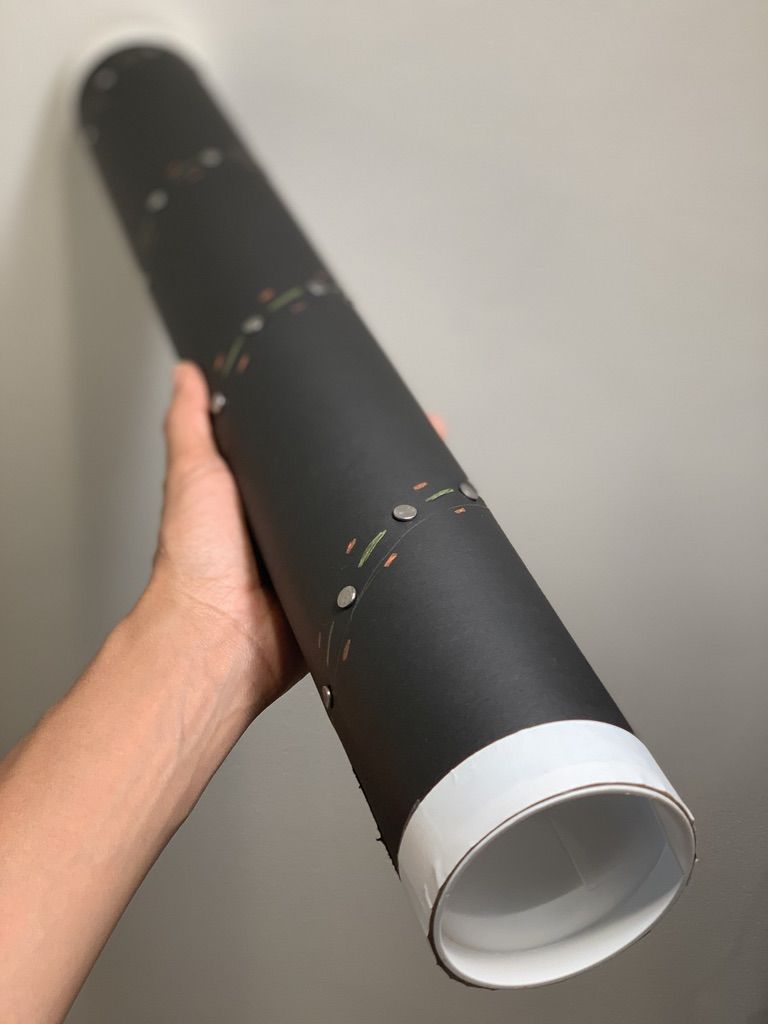 6. Once you are done decorating the tube, you'll have an instrument that mimics the sound of rain. Slowly tilt the tube back and forth to hear the sound of the beads tapping on the nails as they travel along the length of the tube. Feel free to add more nails for a more nuanced sound.
Tag us @hammer_museum to show us what you've made! 
This project is a part of the Black Voices, Black Joy reading series co-presented with the Felipe de Neve branch of the Los Angeles Public Library. Visit the program webpage for more book titles and projects that will engage the whole family! To read this title on your own, check out the e-book using your library card.