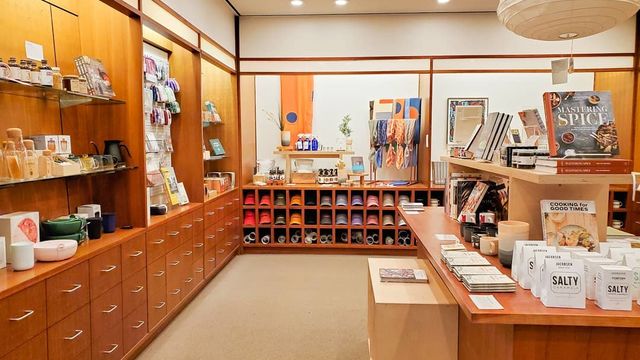 Holiday Gift Guide 2019: Hammer Staff Picks
On the lookout for the perfect gift? We asked the Hammer staff to share their favorite items from the Hammer Store this holiday season. Dig through their selections and get shopping!
You can purchase many of these gift guide items online, or give the store a call for more information! 310-443-7063.
Four Eyes Ceramics Earrings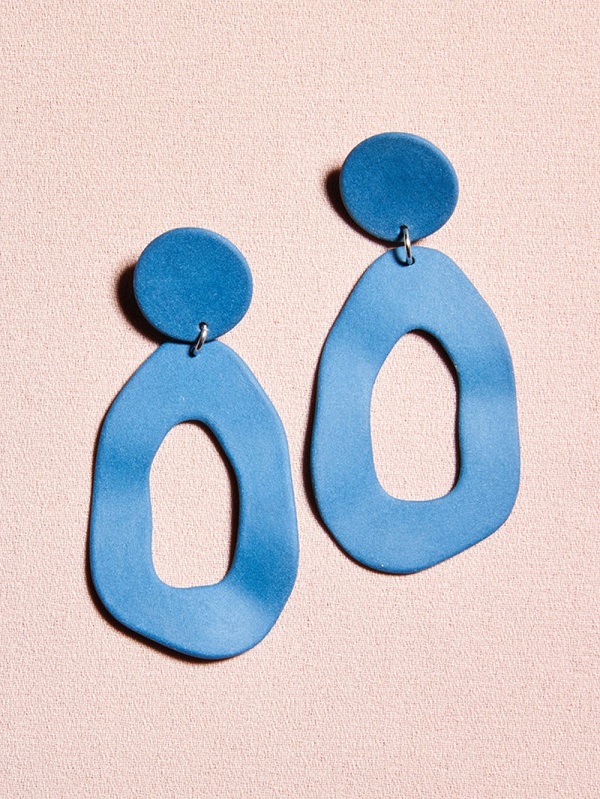 Four Eyes Ceramics aka Jenny Rush creates stunning jewelry for any personality. I treated myself to her Blue Cut-Out Earrings, and the Pink Half Moon Porcelain Earrings, and they are currently my most prized possessions. They are funky, lightweight, functional, and come in many beautiful colors. I highly recommend to anyone with a pierced ear (or pierced anything for that matter).
—Shelby Drabman, box office coordinator
Stasher Bag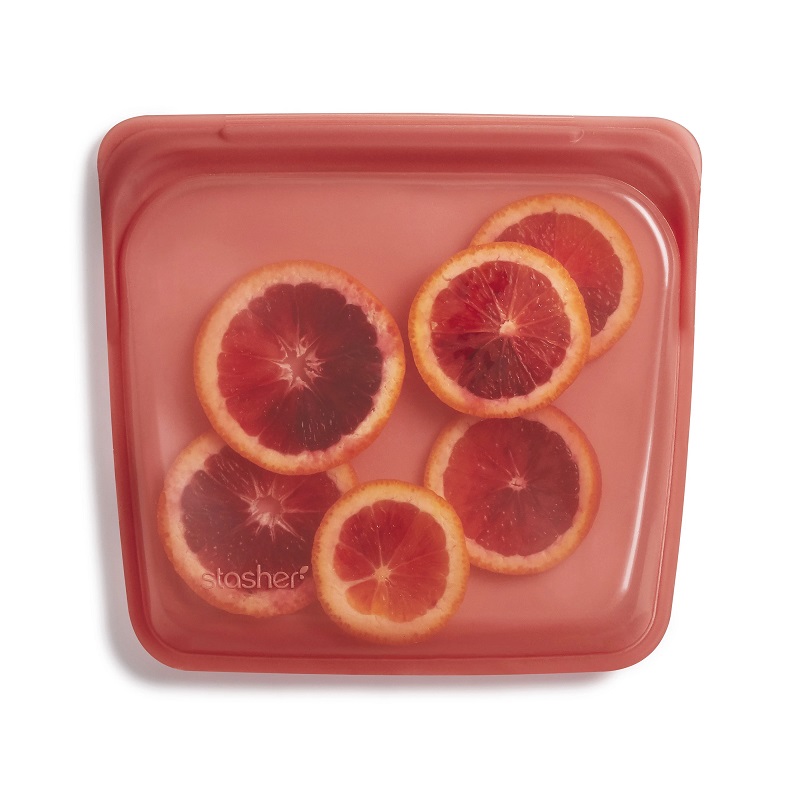 I love containers—bags in particular. But I also love the environment. Enter the Stasher Bag. Stasher Bags have quickly become a staple in my daily life. They are able to hold a plethora of goods (cheese, snacks, toiletries, you name it). They can be frozen, boiled, and washed over and over again, keeping countless plastic bags out of landfills and out of my life. I also love giving gifts that are useful, so all my friends and family will be receiving a rainbow of Stasher Bags this holiday season.
—Alison Lambert, public programs specialist
Little Feminist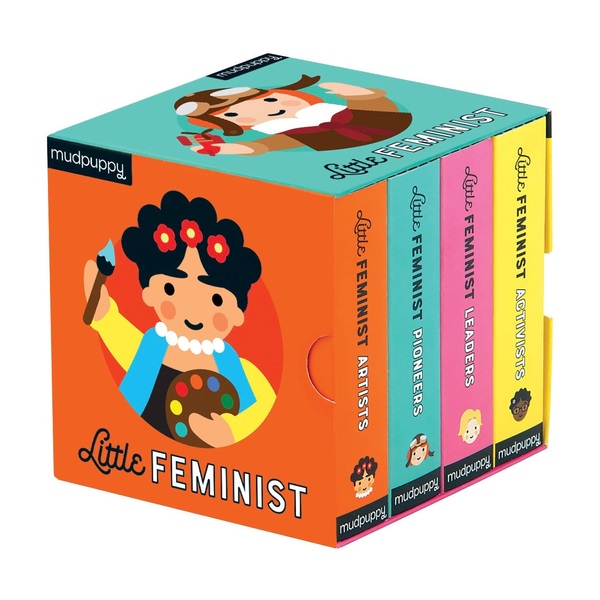 I buy all my friends with babies the Little Feminist book set. These four little picture books feature 16 brilliant women like Frida Kahlo, Amelia Earhart, Rosa Parks, and more. They're fun and colorful objects for kids to look at even if they are too young to read and it's good to start teaching them early.
—Nancy Lee, public relations senior manager
Haas Brothers Microfreaks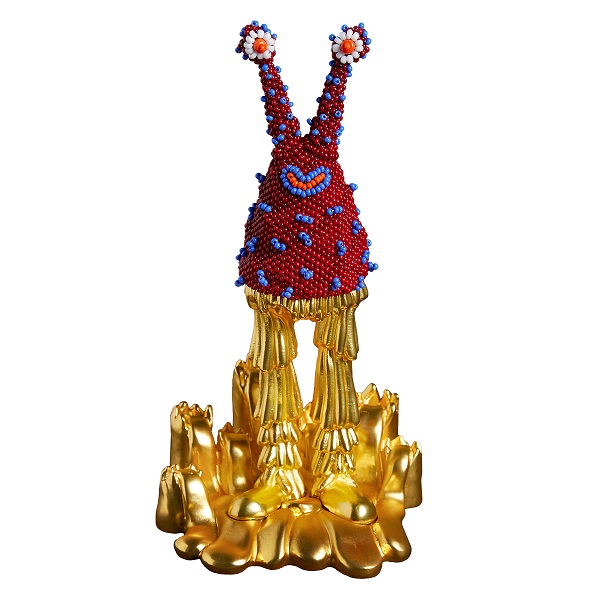 The gift that I'm most obsessed with this holiday season are the Microfreaks, a new line of limited-edition sculptures by the Haas Brothers. Beautifully beaded and handcrafted, these fantastic little creatures are charming and exquisite—quintessential Haas. But what I love most about these little guys is they are a special collaboration between the artist–brothers and also the Haas Sisters of Lost Hills. The partnership is designed to empower a group of local women who live in Lost Hills and then a portion of the proceeds go back to the rural community in California's Central Valley.
—Ann Philbin, director
Gift Membership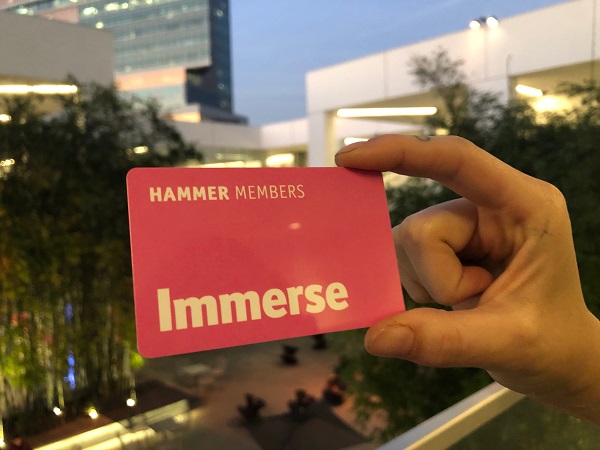 This holiday season, support the Hammer and give the gift of Hammer Membership. Hammer members enjoy a year of exclusive access to exhibitions, priority seating at programs, invitations to special members-only events, discounts at the Hammer Store and restaurant, and much more.
—Belén Pena, membership assistant manager
My Art Book of Love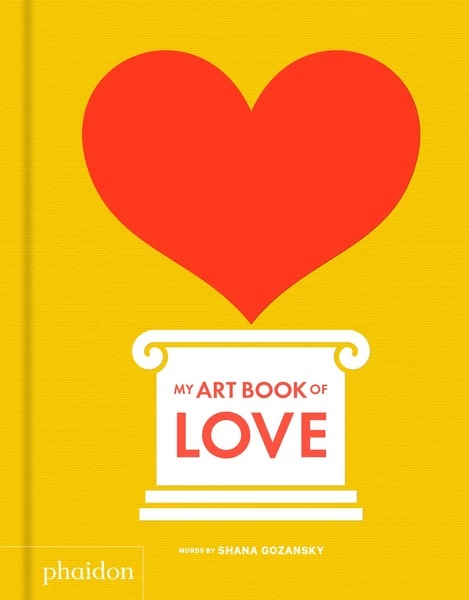 Shana Gozansky's My Art Book of Love is an endearing stocking-stuffer suitable for young children or grown-up kids at heart. Gozansky guides readers through what love is, looks, and feels like using 19th- and 20th-century artworks to illustrate the characteristics of the emotion. The holiday season is the perfect time to celebrate love through a Kerry James Marshall or Helen Frankenthaler painting, to name a few of the great artists represented in this small but powerful publication. This may be a board book, but it's beautifully designed and published by Phaidon.
—Claire Dilworth, exhibitions and publications project manager
Heaven in Earth Ash Wood Secateurs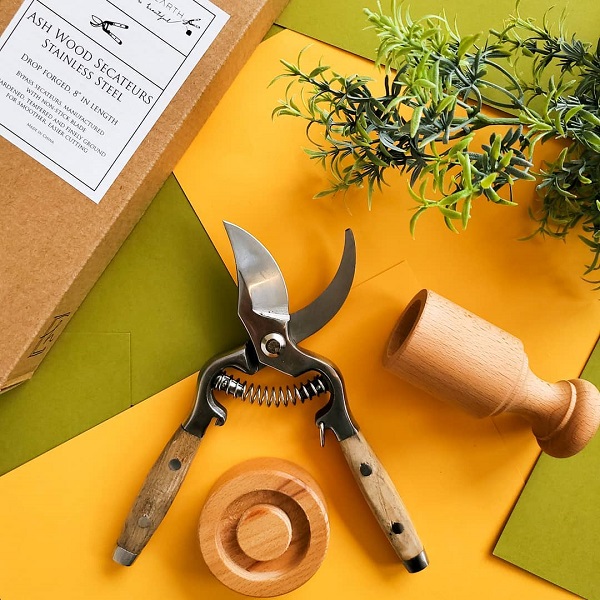 There's a lesson you learn when you begin to get serious about caring for plants: as much as you may want to let your greenery grow unabated, shooting leggy branchlets toward the sun in wild tribute to your ability to foster life, the way to encourage healthy growth is through assiduous (or should I say DEciduous? I should not) pruning. It's a good lesson; it's also a metaphor! We all have twigs in our inner foliage that could benefit from some thoughtful cutting back. When we prune, we remove unwanted branches, shed light on undergrowth that has been denied the sun's nourishment, and promote fruitfulness. Are you not getting this? That's why the Heaven in Earth ash wood secateurs (French for "I overpaid for my gardening shears") make the perfect gift this Christmas. They feel great in the hand, cut with precision and power, and subliminally tell the recipient, "You need to work on yourself." Now, the secateurs needed to prune the garden within? Those can't be found at the Hammer Store, or any store for that matter. No, those can only be ordered from a catalogue called Mindful Self-Reflection.
—Philip Leers, digital initiatives project manager
Jacobsen Salt Co.'s Salty Caramels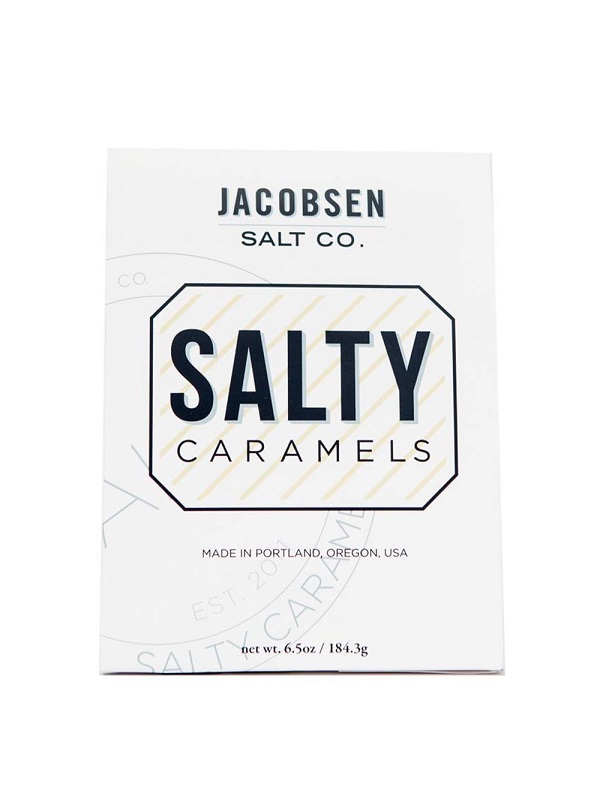 I like salt. I like salty things—the ocean, chips, French fries, retorts, and various high-sodium broths. So when I read the first sentence on the back of the Jacobsen Salt Co.'s Salty Caramels, I knew I was in love: "Our love of sea salt caramels stems from the belief that all things sweet are better with a sprinkle of salt." These caramels are the ideal stocking stuffer for your salty friends and family, and they are perhaps the best philosophical reminder that all sweet things in life are best appreciated with an edge of savory.
—Janani Subramanian, public programs manager
Bonne Maison Socks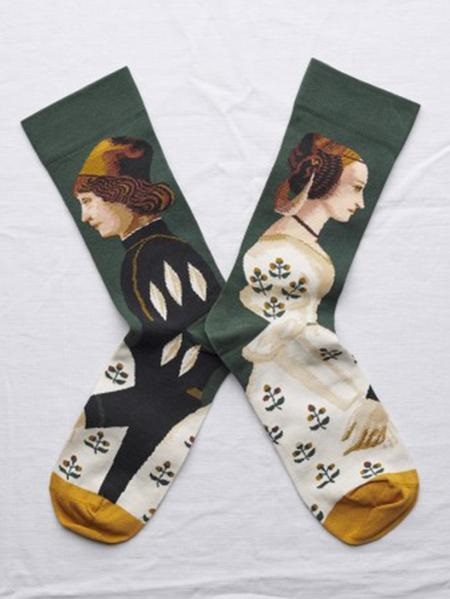 If there is a holy grail of socks, this is it. Honestly, I have had a pair of these for five years and they are not worn out. They feel great—the toe seam is a masterful thing that never irritates my little pinkie toe—hallelujah. And they look great—impress your friends with funky designs and colors, some modeled on famous works of art. Who doesn't want eyeballs, artichokes, or a Renaissance princess on their legs? I know you have a lot of options for your socks, and for your sock-gifting needs. Socks are hot right now. So get yourself to the Hammer Store for these socks—you can buy these online or, hey, come visit us! It's nice here.
—Susan Edwards, associate director, digital content
The Politics of the Joy of Printing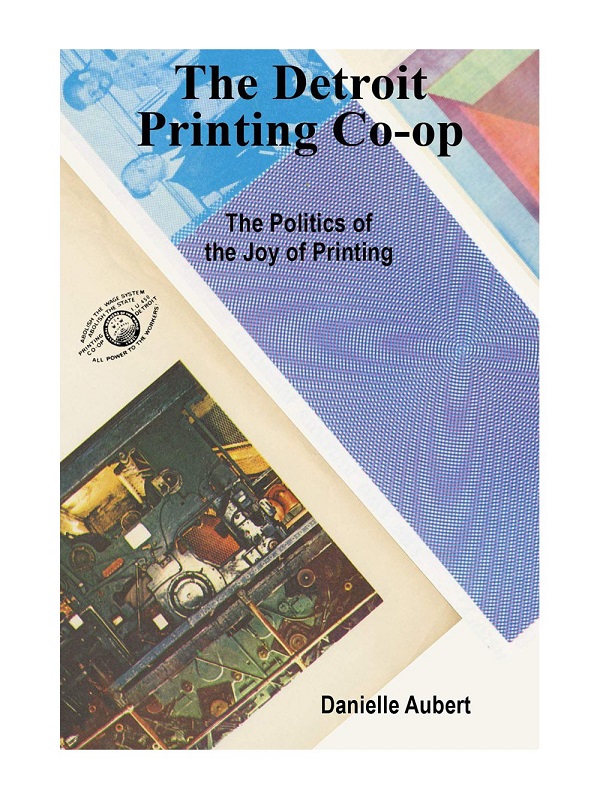 Super cool graphic design and print history! The Detroit Printing Co-op was responsible for printing radical journals and ephemera including Black Panther materials during the 70s and 80s. It was led by Fredy Perlman who was not a trained printer but whose experimental processes and design became closely tied to the printing co-op.
—Ramon Espinosa, Hammer Store lead salesperson
Glass Coasters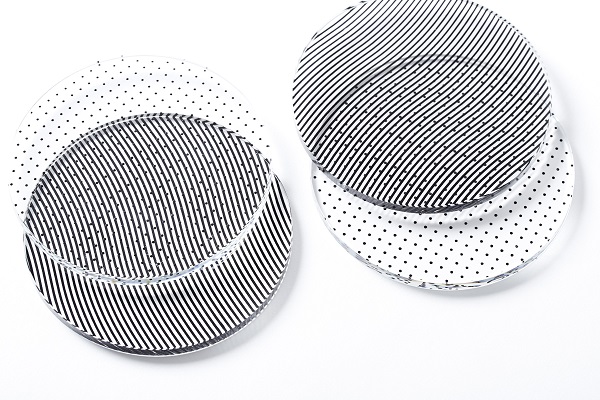 I drink an absolutely absurd amount of tea, so much that there isn't a single piece of furniture in my life that isn't covered with tea-stain rings. As I do my best to scrub them from various coffee tables and desks, I think of my mother constantly imploring me to use a coaster, no matter the beverage. Wise words, a shiny pearl of wisdom, and these glass coasters are the perfect solution for all of my tea-stain woes. A delightful and thoughtful gift for your coffee-fiend friends, your tea-obsessed pals. Sleek, elegant, artistic—who said keeping neat had to be a chore?
—Katie Antonsson, digital communications manager
Poemotion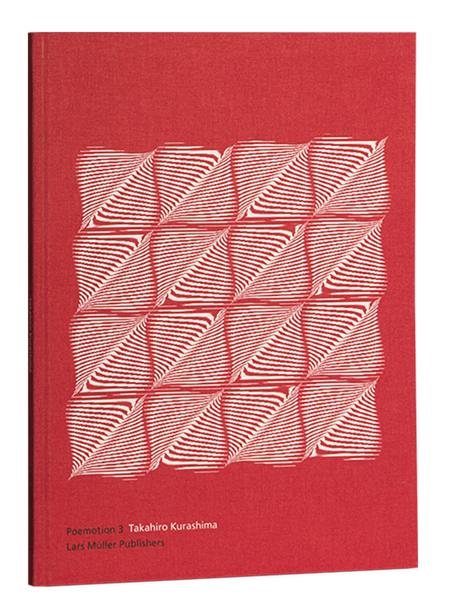 My go-to gift this holiday are any of the three Poemotion books by Takahiro Kurashima. These books serve as funky conversation pieces for one's office, small library or even an accessory to an underwhelming hand-me-down coffee table. The interactive graphics within this book are captivating and each page takes you on an amazing visual journey full of optical illusion. Trust me when I say, these are guaranteed to intrigue even the Ebenezer Scrooges of your holiday list.
—Alyna Carter, visitor experience assistant
Tadanori Yokoo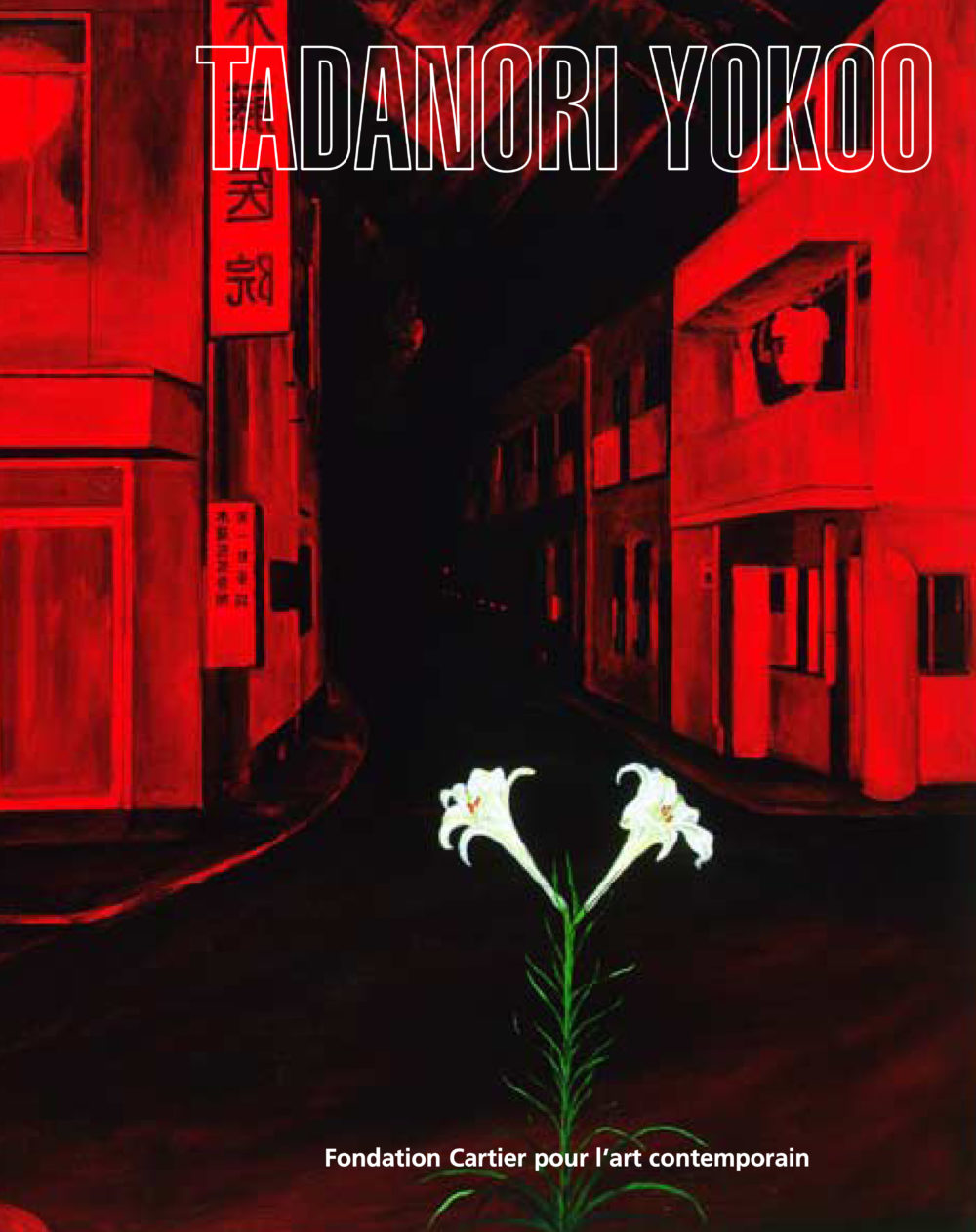 I love Tadanori Yokoo's colorful, evocative images of giant women crushing men on motorcycles and drooling over small cities, turtles struggling to get back on their feet, people gathered in a golden onsen under a fiery sky. The pieces are evocative fever dreams but also nuanced, with an attention to detail and a sense of humor. An apocalyptic and inspiring moodboard to spend hours looking over and moving into 2020 with.
—Chisa Hughes, media producer