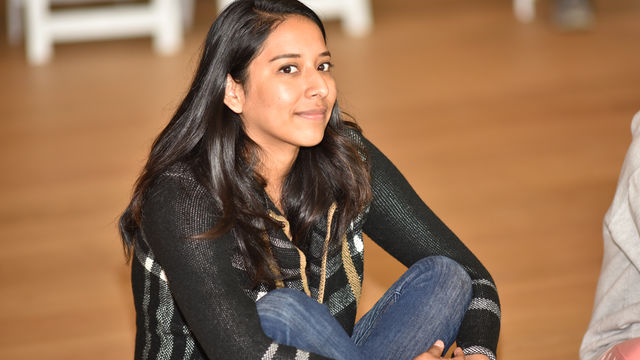 When I reflect on my first art museum visit as a high school senior, I distinctly remember feeling like an outsider unable to make personal or socially relevant connections to artworks. Only a few years later, I took my Spanish-speaking parents to their first art museum and witnessed the same thing all over again. My mom was only drawn to the Mesoamerican installation but couldn't read the labels to learn more, while my dad zoomed through the galleries, unwilling to understand why I chose to pursue the museum field.
It is because of these moments that I felt the need to build a career in museum education, focusing not only on programmatic content, but also on community outreach in order to promote the value of arts engagement among communities of color, with the ultimate goal of amplifying their voices within museum spaces.
During my tenure as the Emerging Museum Education Fellow at the Hammer, I researched, brainstormed, and implemented outreach strategies to increase awareness of the Hammer's free family programs. To support the Academic Programs Department in continuing these efforts after my fellowship ends, I created an outreach plan that staff can implement to broaden awareness of future programs.
Moving forward in my career, I hope to build stronger outreach efforts and resources for families who feel excluded from museums. My immediate next step will be spending the following academic year in Vienna as a Fulbright Community-Based Combined Fellow, where I will be teaching English and researching social justice art education initiatives and their impact on the integration of refugee populations. Though I will leave home for a year, I look forward to returning and continuing to serve as an educator and leader aimed at breaking barriers in my community.
Image: Russel Altamirano, the inaugural Emerging Museum Education Fellow at the Hammer